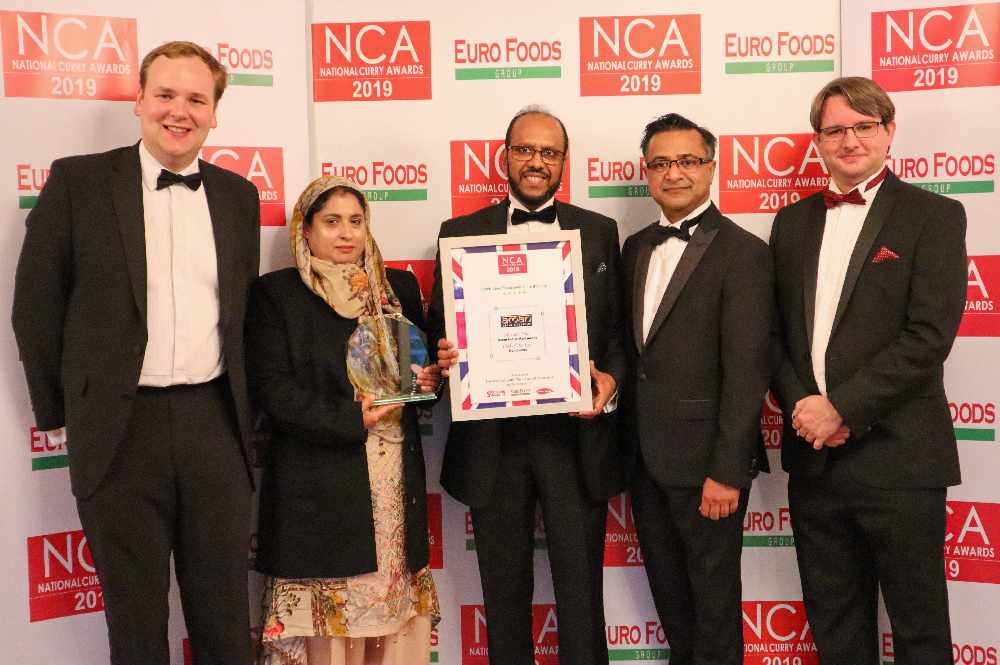 Mohammed Lulu Miah won the Chef of the Year award, for his work at the helm of Failsworth-based Aman Indian Restaurant making it one of the best in the business.
The National Curry Awards has honoured the UK Curry Industry at a new awards ceremony, hosted in the House of Lords early this month, with an Oldham chef bagging one of the top awards.
Mohammed's journey in the restaurant industry began in Rochdale in 1979, when he was just 18 years old, but he quickly moved to Lewisham in South London, in 1980, where he developed his experience and further honed his gastronomic skills.
Years later, and by now an established professional chef with a number of accolades, Mr Miah returned to the North of England where he joined the family-run restaurant business.
The inaugural NCA ceremony took place on Monday, September 2 and was attended by politicians and celebrities, along with staff and restaurant owners from establishments across the country, who gathered in London to hear the winners announced.
Nominations for Best Chef, Best Takeaway and Best Restaurant came in from England, Northern Ireland, Scotland and Wales with awards handed out to winners in locations as far apart as Bangor and Bedfordshire and as far north as St Andrews in Scotland.
The Asian catering industry is worth an estimated £5 billion to the UK economy, but in recent years has witnessed a worrying decline that has been largely attributed to a shortage of skilled workers and lack of investment in training.
The NCA was launched to address these concerns and aims to positively promote the industry by highlighting the sector's success stories and its wider contribution to UK culture.
Winners at the National Curry Awards 2019 range from long-established family businesses to more recently launched ventures which, along with the winning chefs, exemplify what can be achieved through dedication to first class customer service and the creation of fantastic cuisine.
These curry heroes making a positive impact in their local communities and showcasing their success will hopefully inspire a new generation to join the industry, securing its future for curry lovers across the UK for many more years to come.