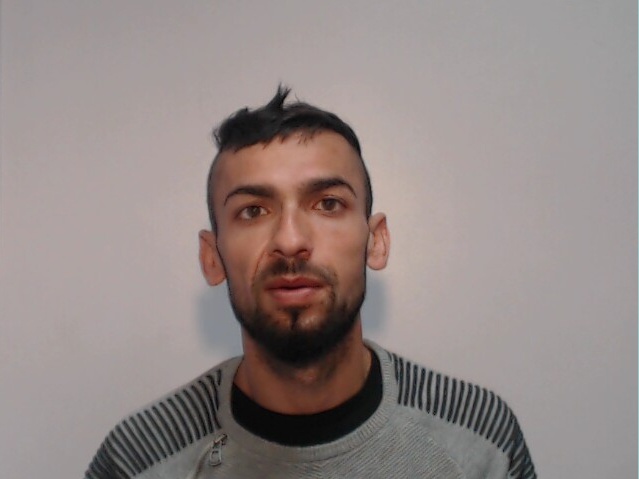 A man, who admitted to stealing a woman's handbag in March last year after she had withdrawn money from a cash point, has been jailed.
Adrian Licurici, 27, of Ashton Road has been sentenced to three years in prison after previously pleading guilty to one count of robbery at Manchester Minshull Street Crown Court.
On Saturday 7 March 2020, Licurici followed a woman in her 50s whilst pretending to be injured by walking with a crutch. He then proceeded to grab her bag from behind and run off with it on Zeland Street.
The victim was left with injuries to her elbow and legs and was left understandably shaken after her belongings, including £25 in cash, her mobile phone and her bank card, were taken.
Licurici threw his crutch away when making off from the scene, which thankfully the victim was able to recover for use in the investigation by fingerprint examinations.
The handbag was also recovered close to the scene, but no other items were found when officers later searched his address.
GMP Oldham officers investigated numerous hours of CCTV footage to put together a case that led to police identifying, arresting and charging Licurici with robbery, to which he plead guilty.
Police Constable Scot Lamont of GMP's Oldham district said: "Adrian Licurici committed a cowardly act and thought that he could get away with brazenly thieving from a woman in broad daylight and running away from his crime.
"The woman showed brilliant resilience throughout the incident and the subsequent investigation as Licurici finally admitted his wrongdoing almost a year to the day since the stole from innocent victim without any regard for her at all.
"The victim may have been left injured and shaken by the incident, but still had the presence of mind to recover Licurici's crutch and this, along with important CCTV footage, proved to be significant evidence to successfully bring this case forwards.
"It is clear that the streets are safer while Licurici is behind bars, but more importantly I hope this conviction shows our commitment to tackling robbery in Oldham and continues to strive towards targeting offenders and protecting the public."