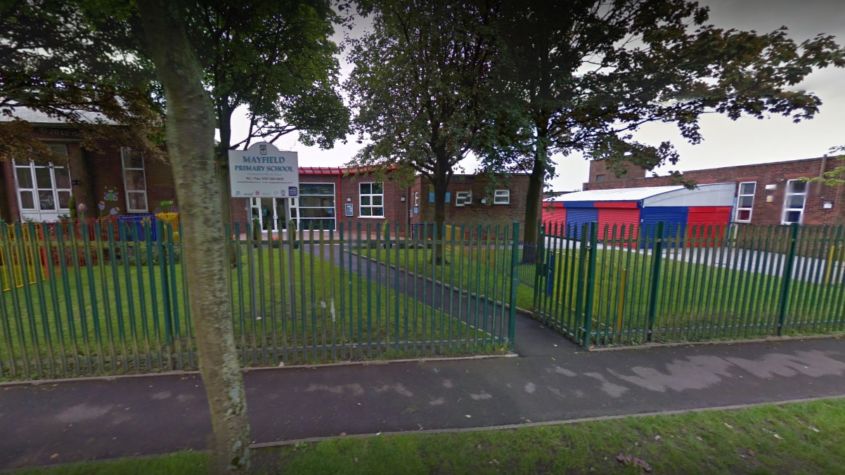 A £2.5m expansion of an Oldham primary school to meet a growing demand for pupil places has been given the green light.
A £2.5m expansion of an Oldham primary school to meet a growing demand for pupil places has been given the green light.
Mayfield Academy, in St James ward in the north east of the town, is to grow by an extra form entry – meaning the number of classes will increase.
The academy, on Mayfield Road in Derker, is part of the Cranmer Education Trust and currently caters for more than 240 pupils.
Since September there has been a forecasted shortfall in school places in the East Oldham area.
The town hall has a legal obligation to deal with the shortfall, with one extra class already allocated funding at Clarksfield Primary School.
The council's executive cabinet has now agreed to sign off on the funding for Mayfield Academy.
Cabinet member for children's services Councillor Amanda Chadderton said the 'continued pressure' on school places was not new.
"There is a pressure in East Oldham, there is already a commitment to expand and improve Clarksfield school and this is the second round of that funding to improve and to increase school places in that area," she added.
Four schools were considered for the latest expansion, Greenhill Academy, Woodlands Academy, Greenacres Academy and Mayfield Academy.
However of these, only Mayfield was recommended for the £2.5m investment after officers found it was the most oversubscribed of the shortlisted schools.
"The cost per place represents good value for money and is the most cost effective option," officers stated.
No significant planning or structural issues are anticipated with increasing the size of this school, they added.
The other schools were either less subscribed, or would have cost significantly more to carry out the building works required to accommodate the extra pupils.
The funding is being taken from the council's Basic Needs Grant for education.
Council leader Sean Fielding said it was a 'priority' of the administration to expand the number of places in good or outstanding-rated schools.
Medlock Vale ward councillor Ateeque Ur-Rehman added that there was also 'significant pressure' in Oldham west for school places.
He said: "While I welcome this, I will be requesting that in future we take that into consideration as well."
Written by Local Democracy Reporter Charlotte Green.