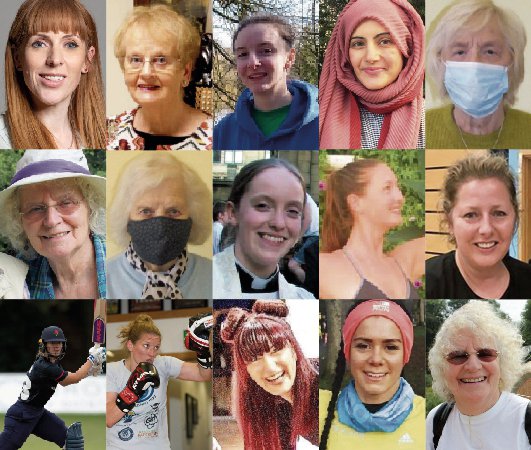 International Women's Day is a global celebration of women's achievements, but the day also brings much-needed attention to gender inequality and women's rights around the world.
The day is officially recognised on March 8, this date was unknowingly made popular by Russia in 1917, when tens of thousands of Russian women took to the streets demanding change in the wake of WWI. However, protests for gender parity began earlier than that, in 1909.
Ukraine-born suffragist, Clara Lemlich, demanded better pay, shorter working hours and improved working conditions for 15,000 garment workers. To honour these workers, the Socialist Party of America announced the first National Women's Day on February 18, 1909.
Three colours, purple, green and white, represent International Women's Day, and these originate from the 1908 Women's Social and Political Union that gained notoriety right here in the UK. Purple signifies justice and dignity. green symbolises hope, and white stands for purity.
Today, women still campaign for social, cultural, economic and political change, pursuing a more united, empowered and safer world.
Continuing to acknowledge the unique challenges posed to women is more important than ever during the pandemic, with a loss of jobs, a rise in domestic abuse and the pressures of home-schooling.
The theme of this year's International Women's Day is 'Choose to Challenge' and encourages people to challenge and call out gender bias. People are invited to share photos of themselves under the hashtag #ChooseToChallenge, with one hand held up in the air to show their commitment to creating more inclusive environments.
Celebrations on March 8 usually involve arts performances, talks, rallies, conferences, networking and marches. In 2021, things are going to be a little different, but no less exciting. Virtual events are streaming from all over the globe, including the United States, Melbourne, Pakistan, Cyprus, South Africa and London, not to mention local events organised by communities.
There are more than 200 events registered on the International Women's Day website, covering everything from career advice in diverse fields to conferences and connection. The mission of this year's events is to shine a spotlight on different groups of women. Those groups are women creatives, women and technology, women and sport, women's health, women at work and women's empowerment.
Online events can be attended by anyone, but for those looking to get involved with the organisations and communities closer to home, they can use the hashtag #StrongMCRWomen or follow their local councils on Twitter and Facebook.
It's important to remember that International Women's Day is affiliated to no individual or organisation but 'to the collective efforts of all who care about human rights.'
International Women's Day 2021 is on Monday 8 March. As we shine the spotlight on local women who go above and beyond for their community, read more stories at https://www.questmedianetwork.co.uk/news/international-womens-day/.