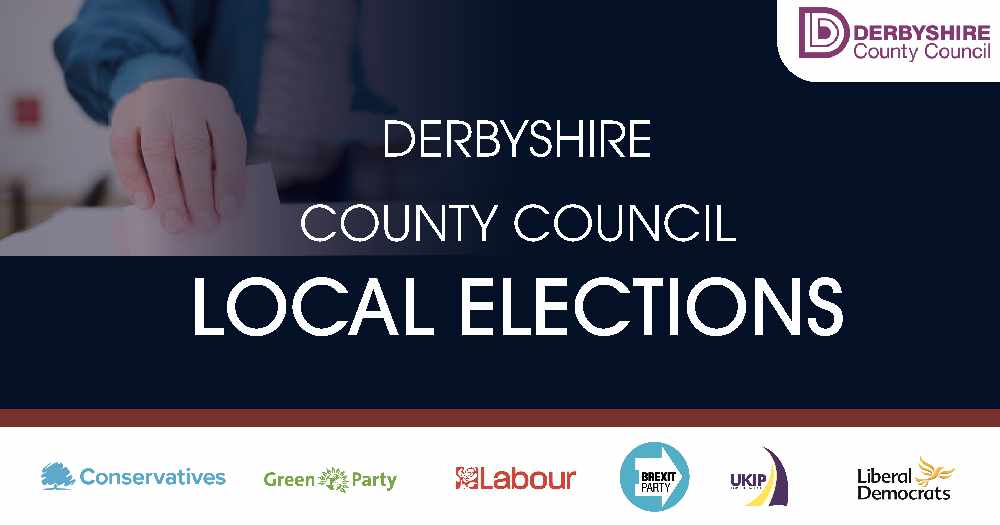 Here's your guide to all the High Peak candidates standing in the Derbyshire County Council elections on 6 May.
We asked each candidate to tell us what they aim to do for the area and here is what those who responded had to say...
Glossop and Charlesworth (two seats)
Gerry Dominey (Labour)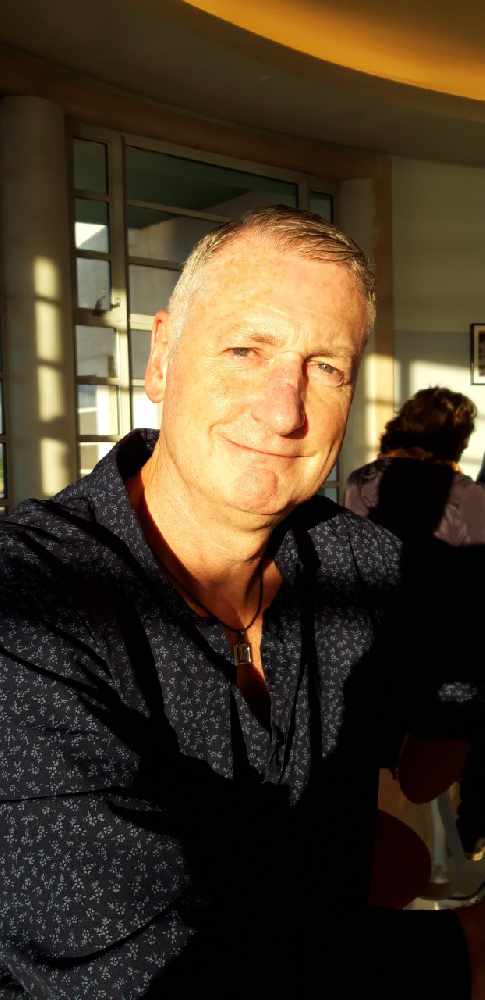 I have a wealth of experience in public services, having worked as financial auditor, consultant, value-for-money auditor or investigator with: 49 local council organisations, 47 NHS bodies, 17 central government bodies, 19 social housing providers, 21 universities and colleges and 12 schools.
I carried out 83 value-for-money or consultancy projects on 53 subjects, saving millions of pounds for the taxpayer and improving public services. I know how to improve services without spending more and make savings without cutting services, pay or conditions.
I will reduce my working hours to four days per week to allow me to carry out my councillor duties. I will not retain the whole £11,000 councillor allowance - only enough to compensate for loss of earnings. The rest will be given to local good causes.
Damien Greenhalgh (Labour)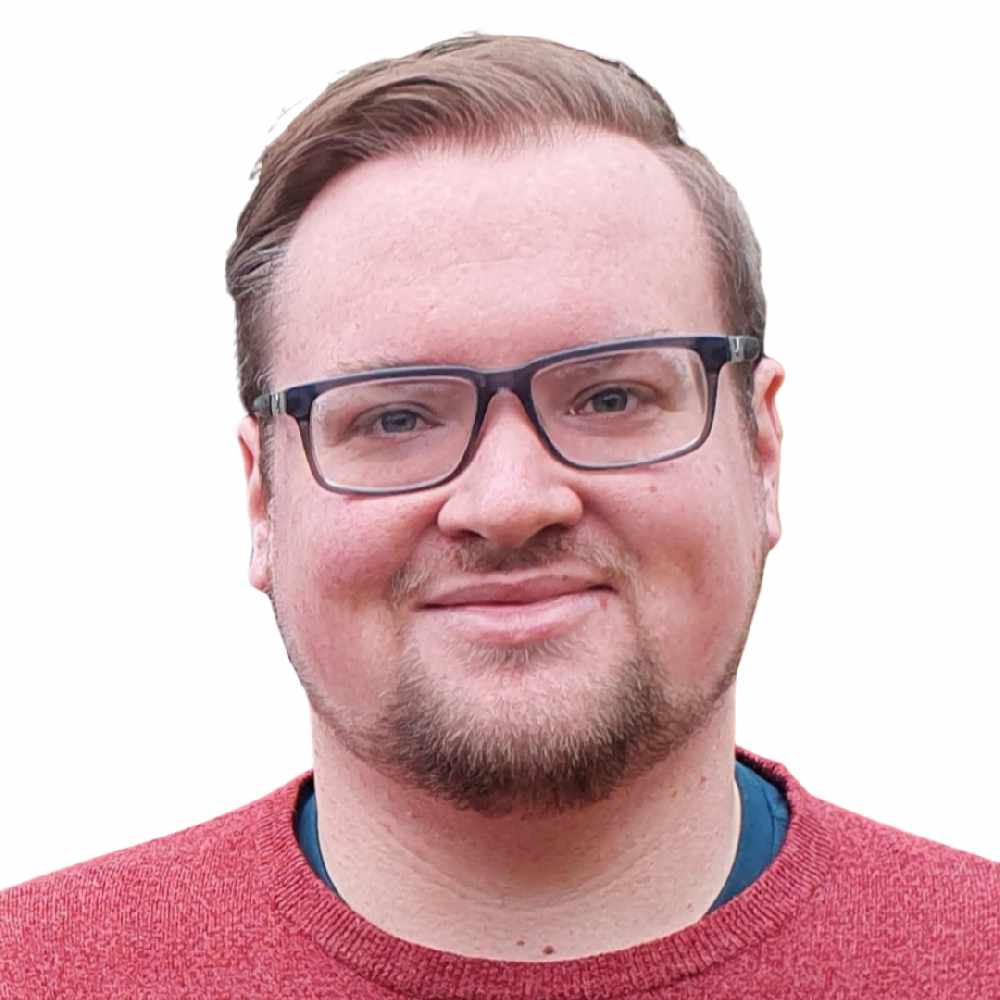 Glossop is my home town. I'm proud to have been a councillor here and love being able to serve our community. I've helped get the new school buildings built for Glossopdale Community College. With my Labour colleagues, we got the new library built, delivered a 20mph zone in Padfield and got public defibrillators installed across town to save lives in an emergency.
I'm a school governor, I help run local charities and I work at The Bureau, Glossop's fantastic volunteer centre.
Glossop gets overlooked by Derbyshire County Council and I'm going to change that. I want to be your councillor and I want to hear your voice on what we should do.
Dom Starkey (Conservative)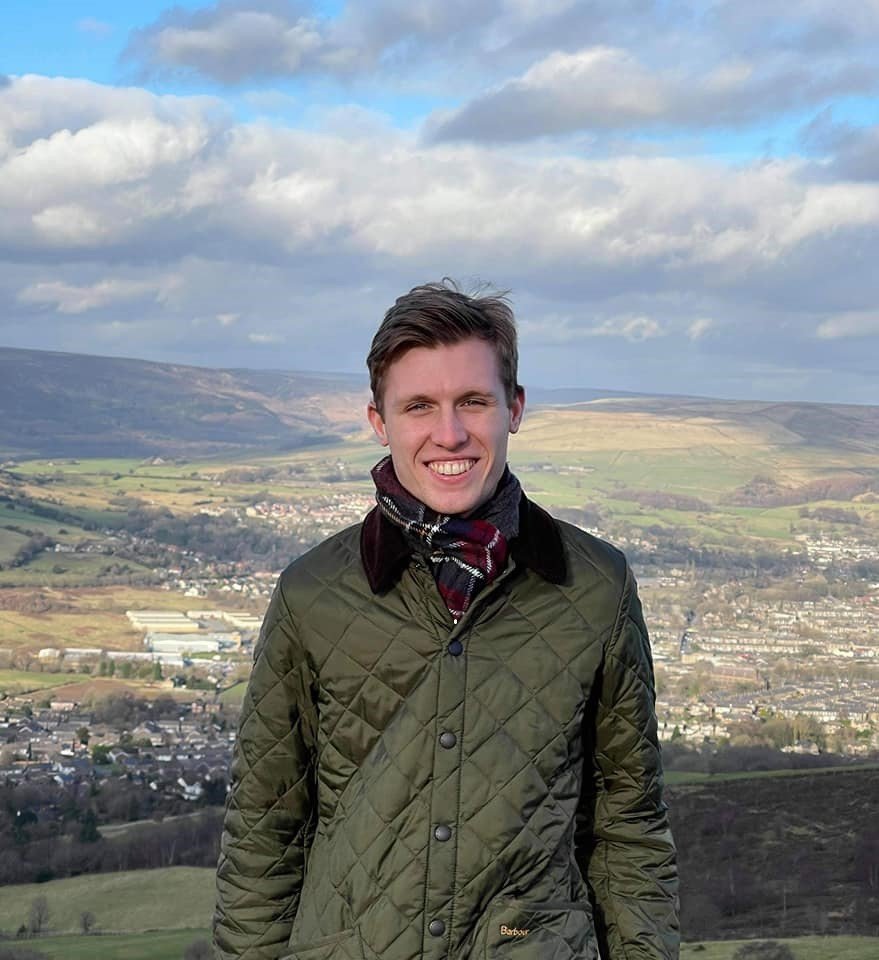 I am looking forward to representing the area where I live. I moved to Glossop a few years back to be with my partner and his two children, I couldn't think of a better place to settle down. I want to ensure the natural beauty around us is preserved for many generations. I have a passion for putting Glossop and Charlesworth at the forefront of the green revolution with sustainable infrastructure.
Having been a special educational needs and disabilities teaching assistant, I know the importance of having the right resources to ensure every child succeeds. We have some incredible schools in the area, I want to support them, so our children get the best education. I want to fight for our area to ensure Glossop and Charlesworth is not forgotten by Derbyshire County Council. Please vote for me on the 6th of May, so I can be your voice at county council.
Jean Wharmby (Conservative)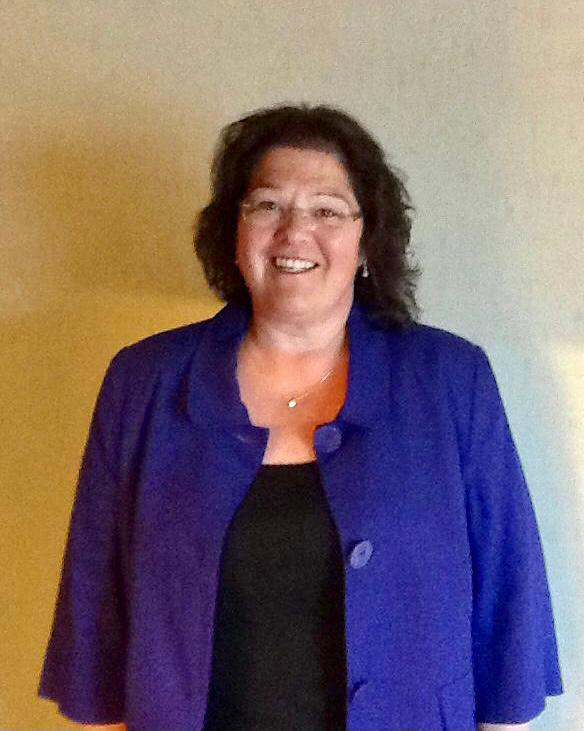 I have had the privilege to be your representative for Glossop and Charlesworth division for the last four years. After qualifying as a chef and running two successful businesses locally alongside bringing up my family in Glossop, I know the challenges that the local community faces.
This has given me the drive and experience to represent the constituents and the ability to listen to your ideas and aspirations. I have lobbied successfully for investment in Glossop recycling centre, successfully campaigned for a £4m expansion to Glossopdale School that will create 240 extra places and have supported local sports groups with accessing grants, I have supported local community organisations and friends groups including schools, food banks, The Bureau pop-up cafe for catering equipment etc.
Please vote for me on May 6th, I pledge to listen, work hard and fight for a greener, safer and healthier community.
Robyn Louise Summers (Green Party)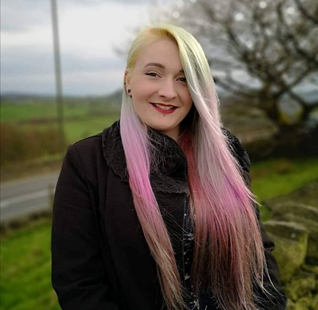 Robyn Summers has lived in the Glossopdale area for six years and has had valuable insight to the issues that the local area is facing.
"The 'affordable' housing that has been built in the High Peak is not affordable. More social housing and essential services need to be built, instead of the large, expensive housing estates, which are choking our infrastructure, causing increasing traffic issues, and pollution in our environment. We are a proud and independent community, and we need a Green voice," she said.
"As a disabled person, I regularly need to use public transport. Like many others, I find it increasingly difficult to get around due to the lack of transport links to other areas. We need to improve not only the accessibility of public transport, but also its green credentials.
"As your Green councillor, I would continually look to engage with the community to find the issues facing the area."
Stephen Worrall (Liberal Democrat)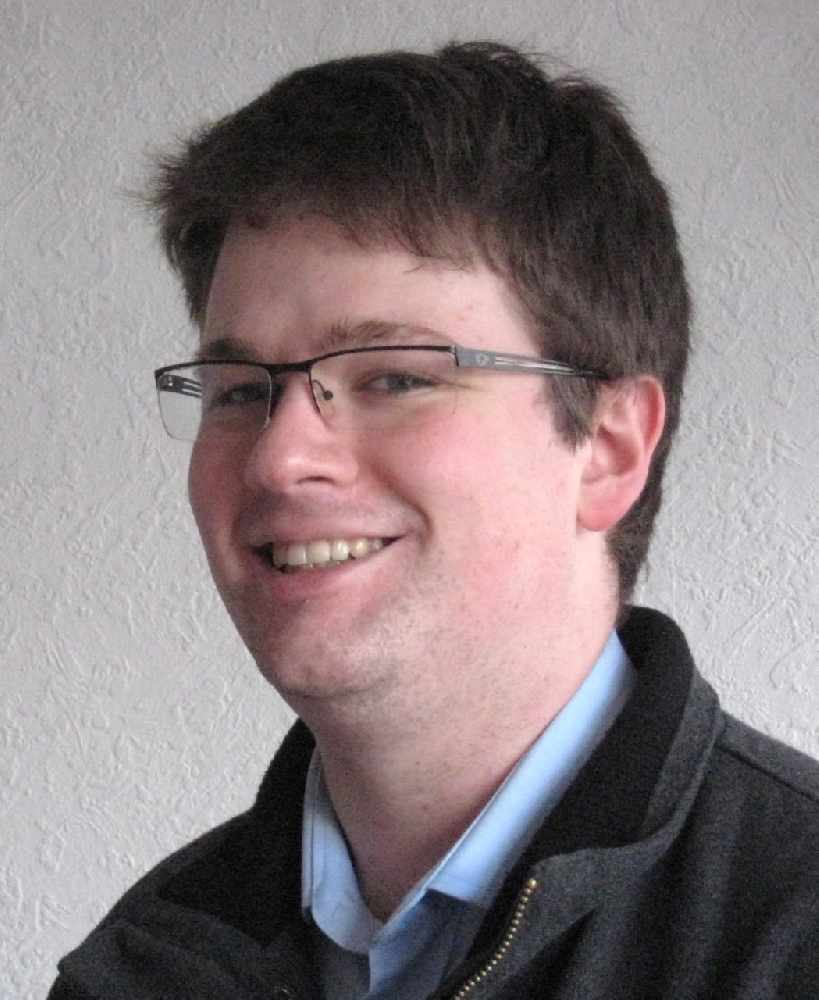 I have lived in the Glossop and Charlesworth area my whole life, with my fiancée. I am a university lecturer.
Having worked in Glossop town centre for many years I am aware of the strain our town centre is under. I have seen retailers close their doors for the last time, and often the stores remain empty for periods of time and are then filled by stores similar to existing ones. Additionally, places like the Heritage Centre and the Tourist Information Centre have been forced to close down. These losses in services and jobs are being felt and I wish to do everything we can within the law to protect our town centres from further detrimental developments and to encourage different businesses to open.
I find it particularly outrageous that we no longer have a Tourist Information Centre in Glossop, which as the 'Gateway to the Dark Peak' is a popular tourist destination. As an elected county councillor I would work towards attempting the re-opening of such a centre.
Etherow
Chris Boyle (UKIP)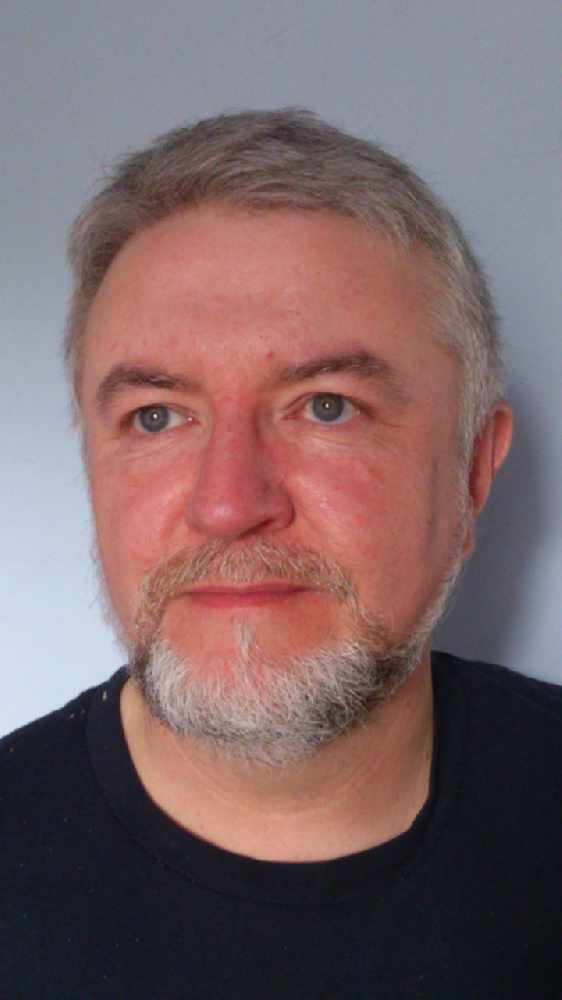 I have lived and worked in Glossop for 25 years and have worked mostly in roles involving education at either primary, secondary or adult education level.
I will be campaigning on local issues that I believe are important to the future of High Peak.
As I have a particular interest in education, if elected I would be campaigning for the building of a new state of the art secondary school to be built on the site of the old Glossopdale School on Talbot Road.
The site has probably been earmarked for housing along with every other scrap of spare land in the area.
This increase in housing will sooner or later lead to an increase in demand for secondary school places that will not be met by the new school at Hadfield.
Robert Anton Hodgetts-Haley (Green Party)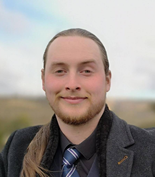 We need to protect what makes our area so wonderful, the environment and the people around us, that's why the role of county councillor is so important and especially important to me, because a Green county councillor can create real change where we need it.
I have been a carer for family members for several years and have seen the struggles faced by our county's adult care team. We have all seen how valuable our front-line workers are. We need to invest in the people who support our families and friends when they need it the most.
Sadly, we have seen constant mis-allocation of funds across the board and as stakeholders of our community we need to demand better. Better transport, the right type of housing and demand a cleaner, better, brighter and greener future.
In this election your vote counts, we can achieve Green.
Charles Jevon (Liberal Democrat)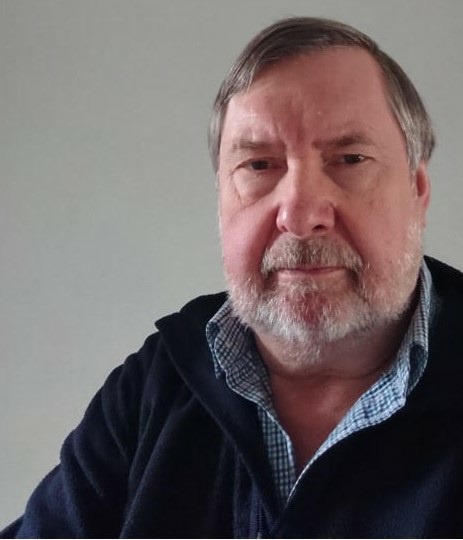 Charles is a long-standing member of the Liberal Democrats with 16 years' experience as a councillor in unitary and parish councils.
He has been a school governor in primary and secondary schools including periods as a chair and vice chair.
Charles worked in the NHS and Adult Social Care organisations for a number of years, including managing a Primary Care Group of 11 GP practices in the North of England.
He moved to the High Peak in June 2020 to be nearer to family members and is currently employed by a national charity managing Covid response services.
Becki Woods (Labour)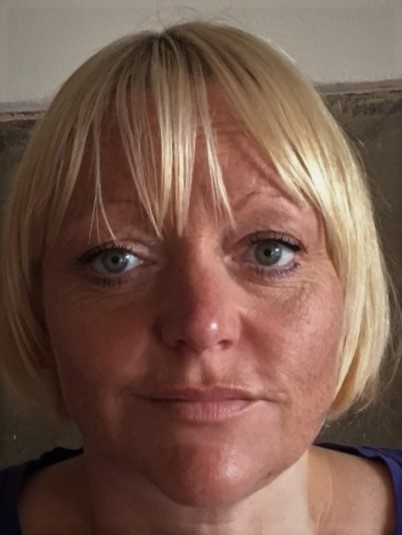 Becki was elected onto Derbyshire County Council in 2017.
Living locally in Hadfield, Becki has worked hard as councillor for Etherow, representing her community - residents of Gamesley, Hadfield, and Tintwistle - at County Hall, as well as on the Peak District National Park, Derbyshire Police and Crime Panel, and Tameside and Glossop CCG.
Becki is also vice-chair of governors at a local infant school, where she is the SEND governor. Her family background makes her a fervent advocate for people with disabilities.
In seeking re-election to DCC, Becki aims to continue to work with and support local community groups, which she has consistently helped with funding allocations from her Councillors' Community Leadership Fund, ever more needed during the pandemic, and supported in other practical ways.
If re-elected, Becki will continue to fight for residents of Etherow, putting those in the greatest need over those who shout the loudest.
Thomas Wynne (Conservative)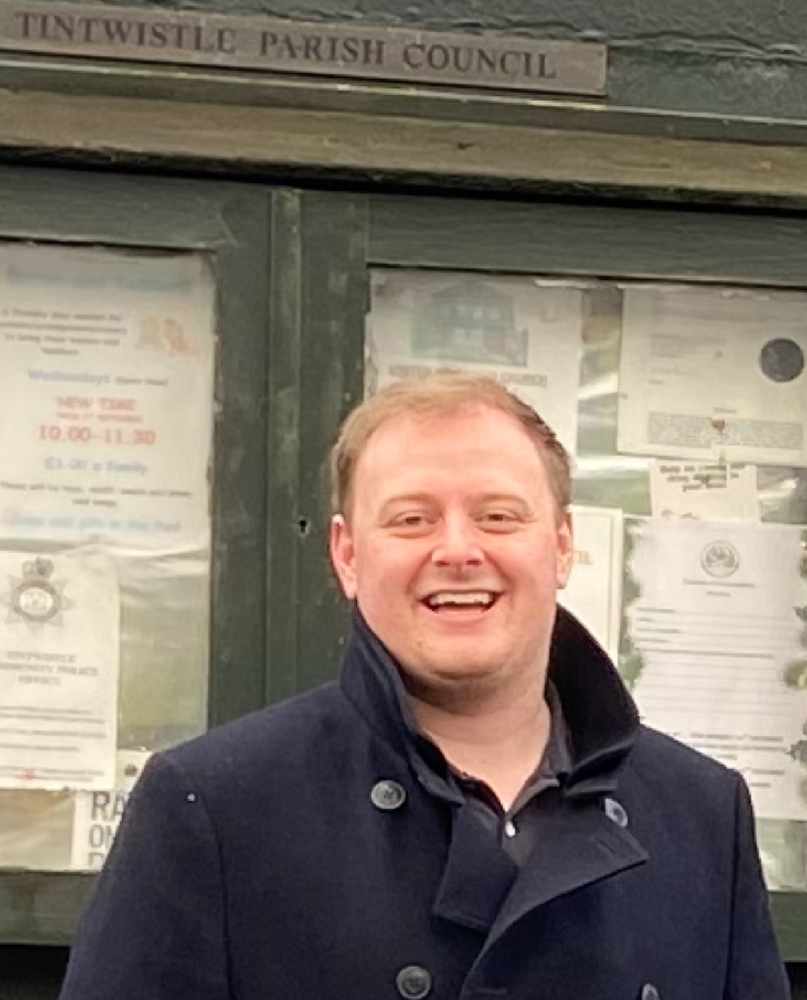 I am 27. I was brought up in Tintwistle, where I live with my partner and 11-month-old daughter. I went to St Charles Primary and St Philip Howard High School. I am currently a Tintwistle parish councillor and treasurer for Tintwistle Lib, a small independent social club.
For the past 10 years I have worked in aviation. I was cabin crew for Thomas Cook but in September 2019 we saw the collapse of Thomas Cook and I was made redundant. In February 2020, I was back at Manchester Airport working in ground handling. The March lockdown came into place and in August I once again found myself redundant due to the pandemic.
I work at Glossop Caravans. This has given me an insight to put myself forward to represent the Etherow division.
New Mills
Tony Ashton (Conservative)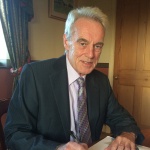 I have been leader of the Conservative group in the High Peak for the last 14 years. For the last 17 years I have served on High Peak Borough Council and was leader of the council for seven years. I have previously served on New Mills Town Council and am currently chairman of Hayfield Parish Council.
If elected to Derbyshire County Council I want to bring the area to the fore down at Matlock and ensure that local issues get the attention they need.
I am the longest serving trustee on New Mills Volunteer Centre and am a director of the Torrs Hydro.
Beth Atkins (Liberal Democrat)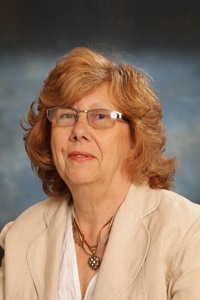 I was first elected county councillor for New Mills and Hayfield in 2005.
Born and bred locally, I worked in a local bank and family shop. Later gaining a design degree and teaching certificate, I developed and taught college courses in Buxton, Manchester and Salford.
As a councillor, I've campaigned energetically on vital local matters, such as the future of our main shopping centre in New Mills. I constantly analyse issues and devise ways to tackle problems - for example providing free meals for deprived children during school holidays, helping with the campaign to save our local care home from closure and fighting to improve road safety on our highways, as well as addressing the ever-growing parking problem in Hayfield caused by the massive expansion in visitor numbers.
Anne Clarke (Labour)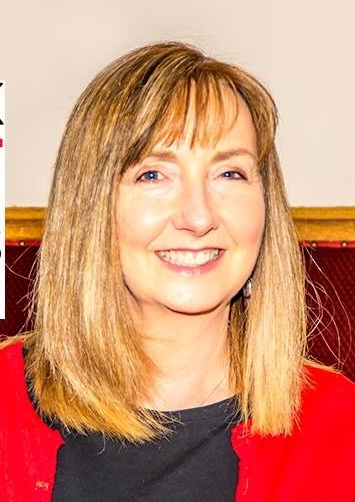 I feel extremely lucky to be a part of such a friendly, vibrant community here in Hayfield and New Mills. If I am elected in May I want to work on your behalf to give something back to our area.
Before retiring, I was a teacher and worked as a negotiating secretary for the National Education Union. I now maintain my links with education by serving as a governor at two of our local primary schools.
I am a keen hillwalker, gardener and beekeeper and am actively involved with environmental groups in both New Mills and Hayfield. I have campaigned for Fairtrade for many years and helped re-launch our New Mills Fairtrade group.
Matthew Paterson (Green Party)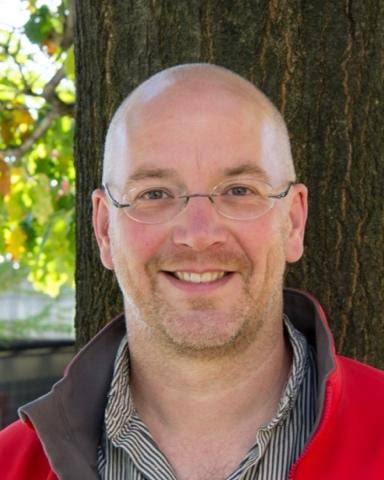 Matthew Paterson moved to New Mills in 2016 after 12 years living and working in Canada. He teaches politics at the University of Manchester. He is a specialist on climate change and a former lead author for the UN's Intergovernmental Panel on Climate Change.
"Derbyshire has many challenges that need addressing, from transport, to farming, to housing, to industries like quarrying and cement. All of these are threatened by climate change and at the same time major causes of it. We need new directions to transform these industries," he said.
"In New Mills division, we need urgent action to improve the train lines and bus service, to work with local farmers and landowners to increase forest cover and better manage peat moors, and to build on local successes like the Torrs community hydro scheme to expand local renewable energy sources."
Chapel and Hope Valley
Joanna Collins (Green Party)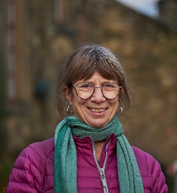 From living and volunteering here I understand the problems facing local people around issues such as transport, visitor numbers, anti-social behaviour and access to services.
I believe strongly that we need change to strengthen our communities, ensure a decent life for everyone in Derbyshire and secure our beautiful natural environment.
We need action to reduce the effects of climate change and move to a low carbon economy.
I've pushed the council to take environmental issues seriously. I know how councils work, their finances and the possibility of change. Now I'd like to serve on a larger council so I can have more effect on the lives of local people. I'm happy to work with others when I agree with them. Only Greens consider climate change and biodiversity as well as social fairness in everything we do - everyone needs a healthy natural environment for a better life.
Nigel Gourlay (Conservative)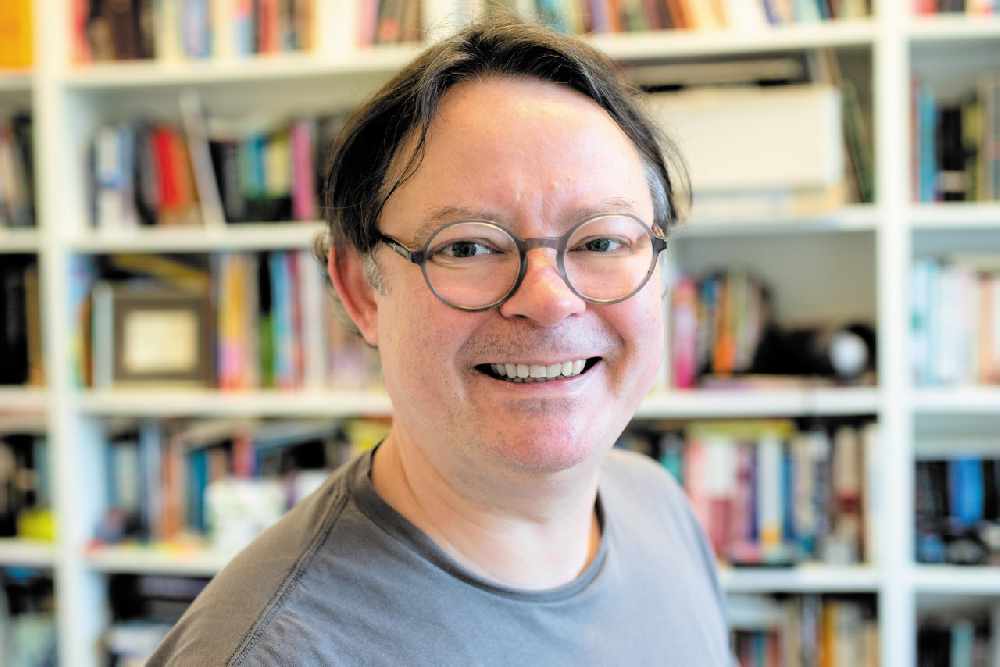 Nigel Gourlay is a councillor in Chapel-en-le-Frith, where he has increased funding for play equipment, garden allotments, and litter bins.
The county council can seem very remote, but Nigel was born and raised in the High Peak, and there is no stronger local voice arguing on his neighbours' behalf.
The pandemic has shown the vital role played by carers and care homes. Last year took both grandads away from Nigel's children.
As a young man, he worked in a care home in New Mills, which made a deep impression on his later life - supporting carers and care homes is his top priority.
He is not the only parent who feels that his children have lost a chunk of their childhood to the pandemic. As a textbook writer, he knows that a gap in learning can be a setback and is keen to see our young people bounce back and improve.
Phil Harrison (Labour)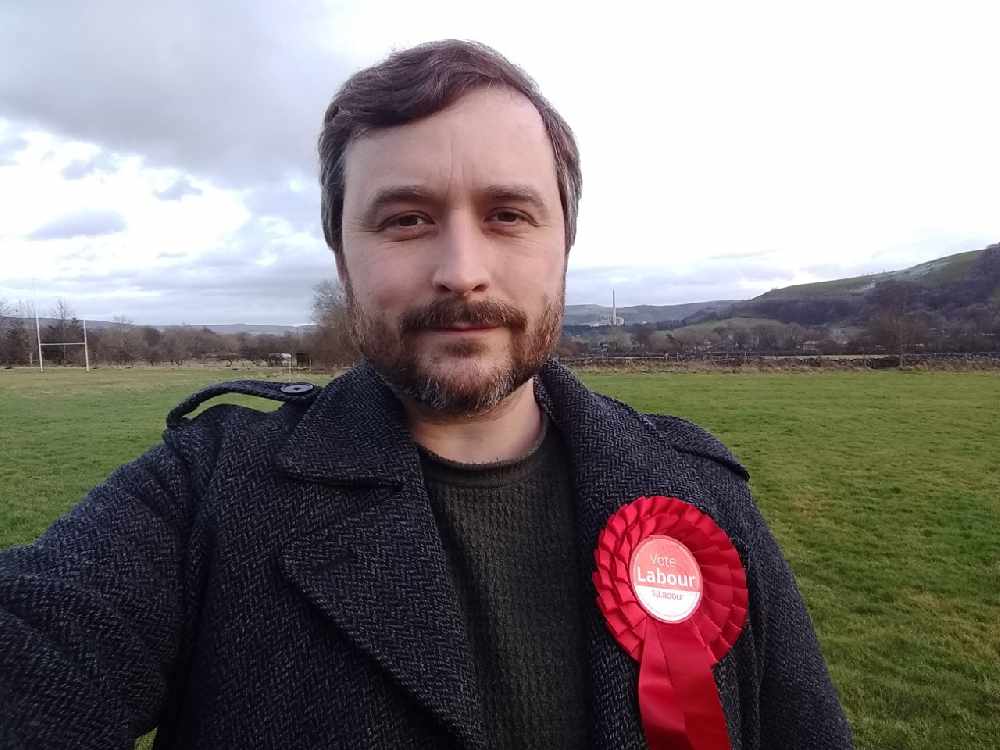 My name's Phil Harrison and I live in Castleton, Hope Valley, with my two young sons, wife and in-laws.
I worked in the NHS for a decade facilitating cancer research at The Christie, as well as at Salford and Wythenshawe hospitals.
I now work part-time as a scientist for a local firm in Chinley, and as a self-employed freelancer in lime conservation for a firm in Matlock.
I have seen first hand the damage which austerity has done to the NHS and our communities, from the loss of police stations to the reduction in services for young people, to inappropriate development, and private outsourcing.
If elected, I will work to ensure that all communities in Chapel and Hope Valley have a representative, who will stand up for them and will work hard to tackle issues made stark during Covid.
James Patterson (Liberal Democrat)
James Patterson has lived in Chapel for 17 years and has previously stood for election to represent Chapel on the borough council.
He is concerned that climate change is the greatest threat we all face, and he is a member of the local Acclimatise group.
Also standing:
Paddy Bann (Independent)
Whaley Bridge
Edwina Currie Jones (Conservative)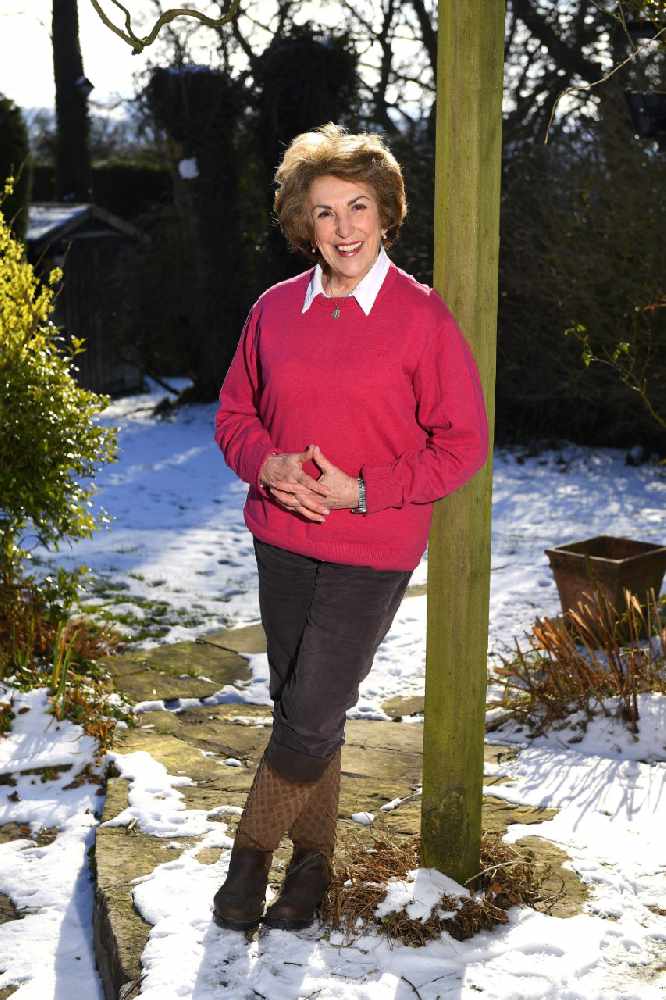 Edwina Currie Jones was born and educated in Liverpool; she won a scholarship to Oxford, worked as an accountant and teacher, then served as a Birmingham City Councillor for 11 years.
From 1983 till 1997 she was MP for Derbyshire South, and became well-known as a Health Minister, where she brought in screening for cervical and breast cancers and the MMR vaccine, and was on the government's HIV/AIDS team.
As a backbencher she was noted for her work on protecting vulnerable witnesses in court, gay rights and bringing Toyota to her constituency.
Since Parliament she has written 11 books including top best-sellers and appeared on many TV and radio shows. She won Celebrity Mastermind, twice.
In 2011 Edwina and her husband John Jones (former Birkenhead and Met police officer), relocated back up north, settling first in Chinley, then for the last nine years in Whaley Bridge. John sadly died from cancer on November 1, 2020.
Edwina is honoured to have been asked to stand for election again, and pledges to serve her neighbours with all the resources and experience of a lifetime of service.
Ruth George (Labour)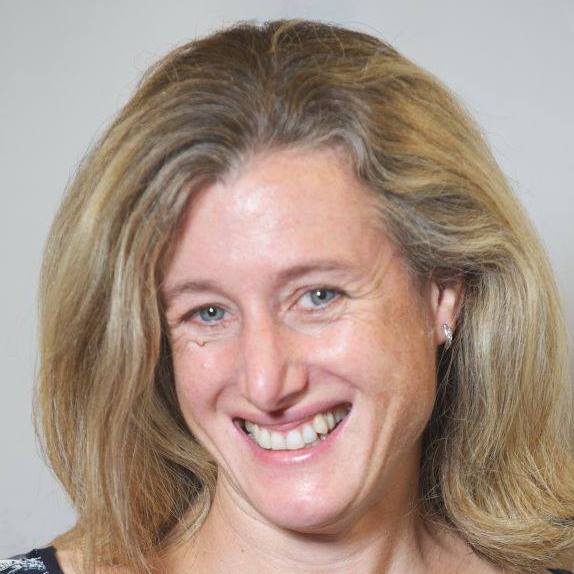 I've lived in High Peak all my adult life - just outside Whaley for 15 years - brought up my four children here and always done my best for our community - volunteering, campaigning, helping people.
I was honoured to be elected councillor for Whaley Bridge and Blackbrook last year. I've since helped overturn the Conservatives' plans to close Goyt Valley care home, move Covid patients into Whitestones and cut our voluntary services. I successfully fought for Chinley school buses, surfacing Wharf Road, and for our local buses.
These are difficult times. Every day I help and advise people who are struggling, support our much-needed food banks and charities and organise school uniform donations.
Road safety is a priority - I've organised volunteers for Community Speedwatch, fought for road safety improvements across our area, campaigned for 20's Plenty in built-up areas and a High Peak Greenway from Buxworth to Buxton.
Lucas Jones (Green Party)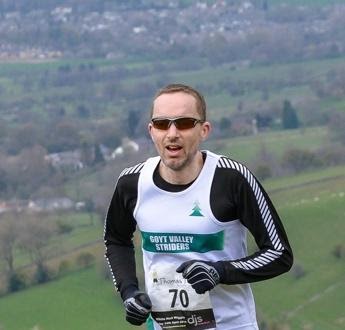 Derbyshire has many challenges that urgently need addressing, including transport, farming and housing as well as local industries like quarrying and cement.
With radical changes immediately required to try and limit the long-term impacts of climate change upon both the environment and the economy, all of these areas will be directly impacted both directly and indirectly.
If elected, a key focus will be improving sustainable transport options. Bus services are infrequent, unreliable and expensive, whilst the train service is far too costly; adopting TfGM pricing for the train line should help eliminate many unnecessary short car journeys (eg to Disley to obtain the cheaper fares).
I am a keen supporter of local efforts at rewilding. There is an urgent need to improve biodiversity to prevent species loss on a massive scale and it is clear that even small, local schemes can have a really positive impact in that respect.
David Lomax (Liberal Democrat)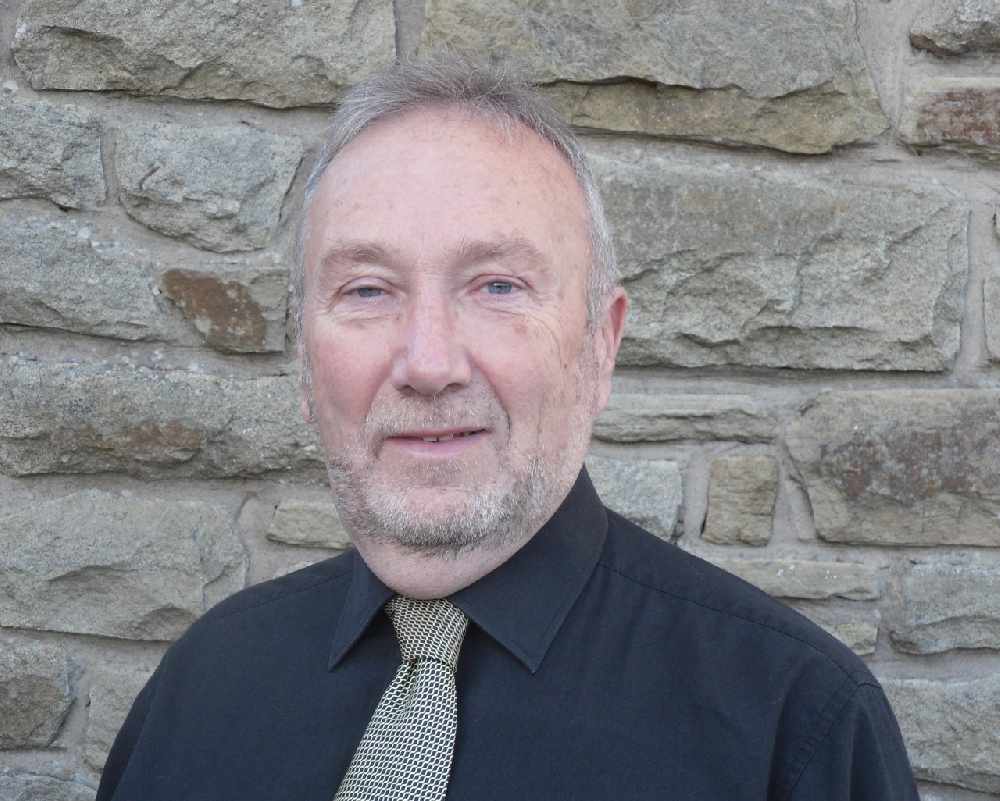 David is a long time High Peak resident, moving to Whaley Bridge in 1977 to start his teaching career. He was Head of Learning Support at New Mills School for 26 years.
He has been a borough councillor, representing Whaley Bridge, since 1991.
A former Leader of the Council and Mayor, he has also been a member of Derbyshire Fire Authority and Derbyshire County Council.
As a geography teacher, David has always championed the environment and meeting the challenge of climate change.
He was the lead member in High Peak Borough Council becoming a Beacon Council in sustainable energy, presenting for the Energy Saving Trust.
David says: "This election is all about our future. We must tackle the climate emergency and build back after Covid-19 with a greener, fairer, and more caring society.
"Let us cut the waste within Derbyshire County Council and make sure every penny is spent wisely."
Buxton North and East
Caitlin Bisknell (Labour)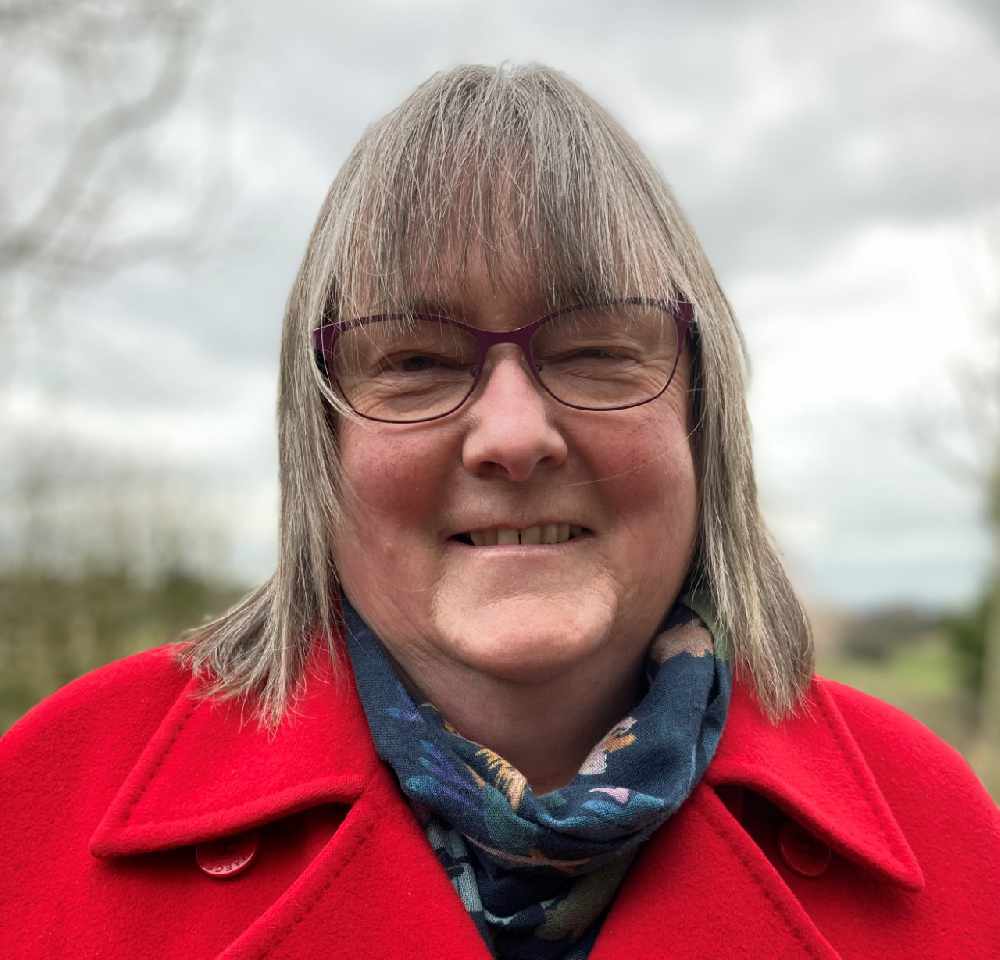 Caitlin Bisknell is keen to win back the Buxton North and East seat after losing it by just 27 votes four years ago.
She has spent much of 2020 working with Buxton Street by Street and High Peak Food Bank, including setting up an emergency food delivery programme, which over six months delivered 2,400 food parcels to families around Buxton. She has also worked with Connex, to help local people through the pandemic.
Caitlin was a borough councillor for 16 years, including four as Leader of the Council. During that time, she was instrumental in getting Fairfield War Memorial built, dyeing Hoffman Quarry black and fighting for funding which secured restoration of The Crescent.
She is Chair of Governors at Fairfield Endowed Junior School and a governor at Harpur Hill Primary School. She is a director of Buxton Market and a former director of Buxton Town Team.
Peter Colin Crook (Green Party)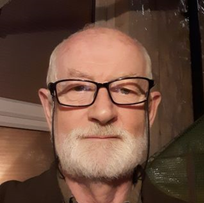 I do not like ceremony and secrecy in government. It's people's actions that matter.
If elected I will encourage cooperation between the different political parties and vote for decisions that will lead to the long-term planning of a sustainable future.
I believe our future will only be sustainable if governments in the UK reflect the wishes of the voters. If the Green Party gets 15 per cent of the votes, then they should have six seats on the council, not two. The same goes for the winning party. Around 35 per cent of the vote should mean 15 seats not 22. They have no right to govern alone instead of being truly representative and cross-party. The First Past the Post system is unfit for purpose.
I'm proud to be a member of High Peak Green Party - sensible evidence-based policies based on cooperation, but above all, valuing the interconnectedness of all life on this planet and the environments in which they live. I think it's time for change.
Chris Gould (Reform UK)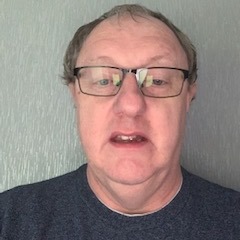 I'm 63 years old, married with two children and have lived in Harpur Hill for the last 40 years. I work in the electronic security industry servicing and fault-finding CCTV and alarm systems.
I see a lot of talk but not a lot of action on problems within the area from those that have held this post on and off for what seems like forever.
I really feel I can make a difference. I have no track record, nothing for you to judge me by and I'm starting with a blank canvas. I won't be putting leaflets through doors as I'm running this campaign single-handed, but if there's enough interest, I'll arrange some meet and greets. If you want the same old, then vote for the other parties, but if you want change give me a look and I'll do my best not to disappoint.
Linda Grooby (Conservative)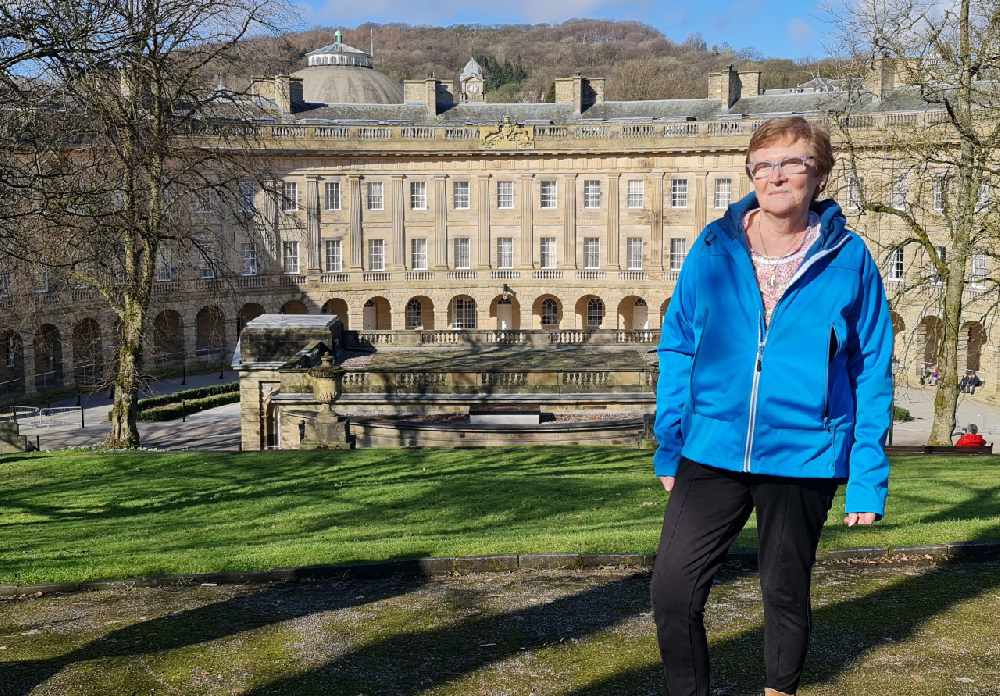 Buxton has been my home for most of my life, and as a Derbyshire County Councillor for the past four years I'm proud to be able to make a difference to the lives of people who live here.
The area I cover includes Fairfield, Cote Heath, Harpur Hill, as well as Peak Dale, Wormhill, King Sterndale, Cowdale and Sterndale Moor.
I like to get out and about in our area, and I enjoy getting involved in our communities. I am a primary school governor, the Chairman of Harpur Hill Residents' Association and a member of Buxton Civic Association and Buxton Rambling Group.
If you re-elect me on May 6, I will continue to do everything I can to support residents and our communities, helping you and working with you to resolve difficulties, solve problems and improve our area.
Chris Weaver (Liberal Democrat)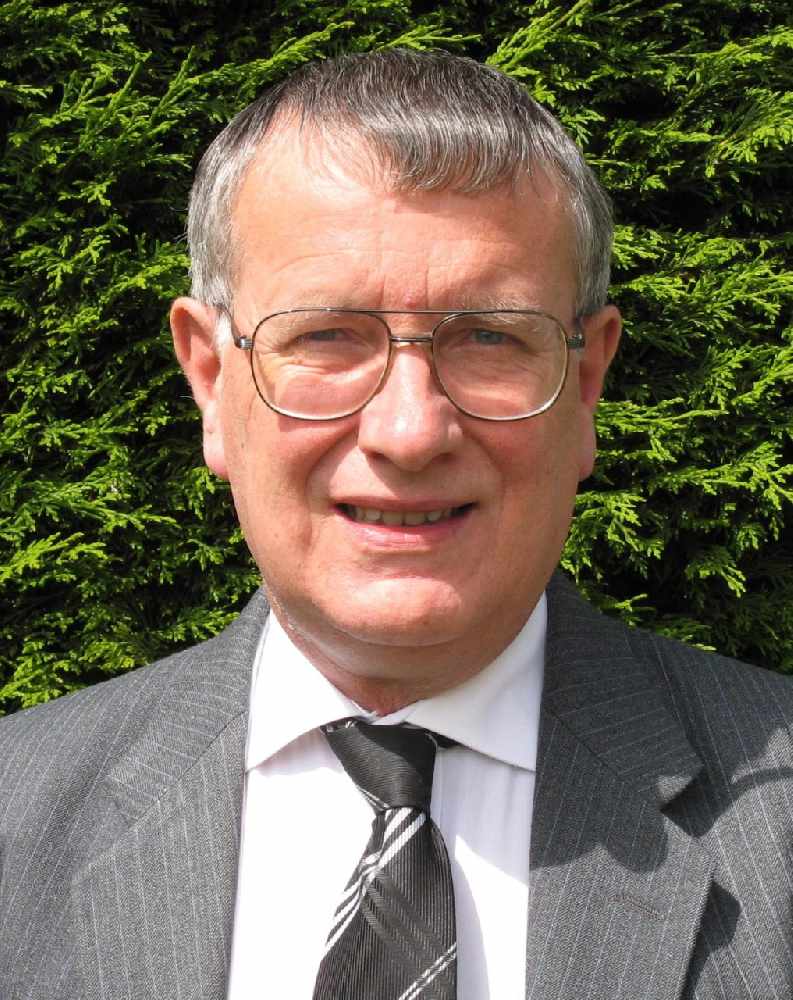 Chris Weaver is formerly a university lecturer, having worked for several years at Ferodo, and has lived in the High Peak for 48 years.
A former town councillor and employee in local government, he has a wide range of relevant experience to offer the electors of Buxton North and East.
Buxton West
Stan Heptinstall (Liberal Democrat)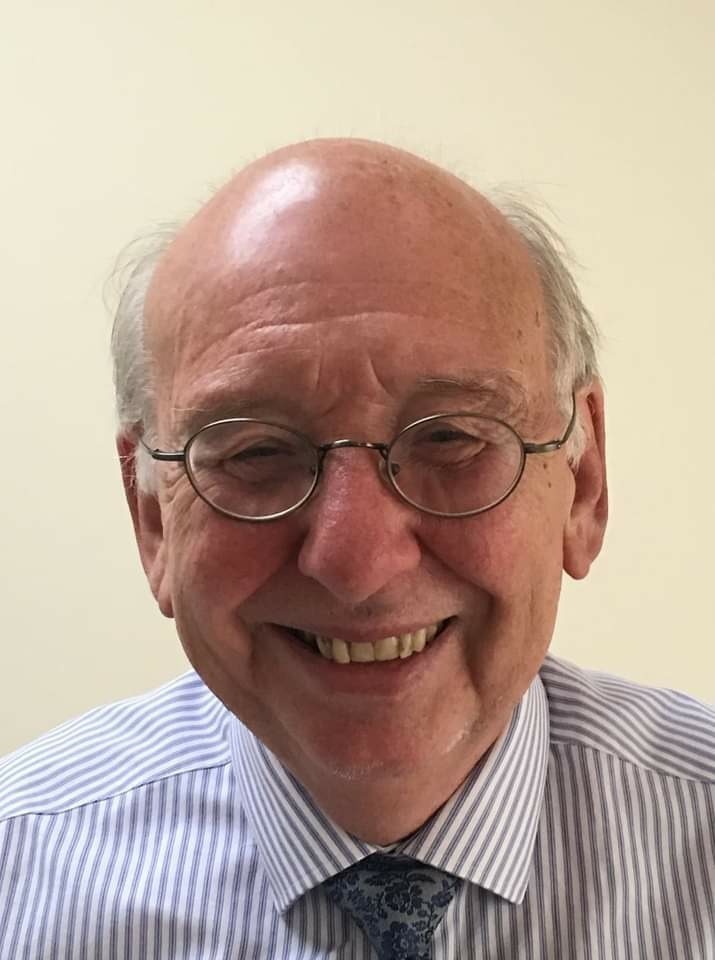 Stan went to the University of Newcastle where he gained a BSc and a PhD and met Lillian who became his wife.
In 1972, he moved to the University of Nottingham, working there until he retired in 2011 when he became an Emeritus Professor of the university.
He served on Broxtowe Borough Council from 1991-2015 and in his final year was Mayor. He also served as an elected member of Nottinghamshire County Council from 1997-2017, retiring in 2017.
In recent years he has had responsibility for the Spring Gardens stage as part of the Buxton Spring Fayre on May Day. The Chair of the Executive Committee of South West Notts Scouts, Stan lived in Bramcote from 1975 and also in Buxton since 2017. His wife is an ordained priest in the Church of England and the couple have four children and ten grandchildren.
David Newton (Labour)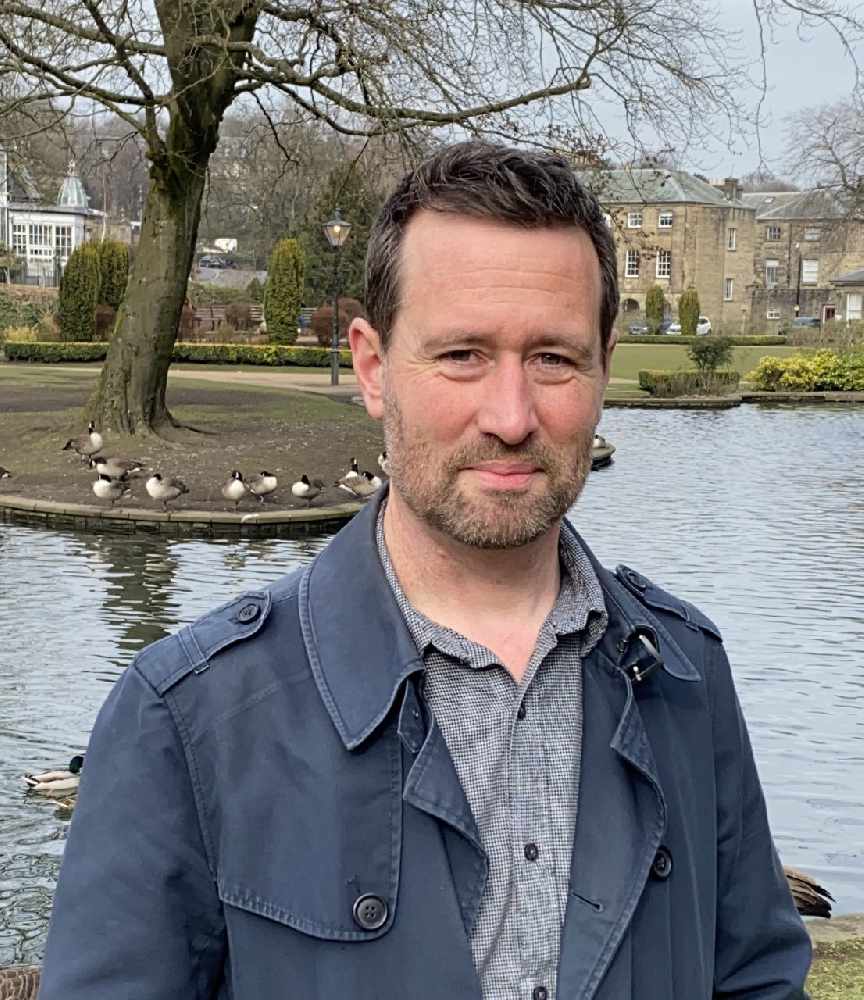 David lives in Burbage and his children attend Burbage Primary School, where his wife is a governor. He moved to Buxton five years ago, having grown up in Chesterfield.
David works as a freelance consultant, specialising in peace-building and mediation. He advises organisations such as foreign ministries, the UN and a variety of charities on improving their work in conflict zones around the world. He is also a trustee of the Joseph Rowntree Charitable Trust, which funds work to address the root causes of conflict and injustice across the UK.
"My work is all about identifying local needs, supporting local voices, enabling political participation, and mediating differences. These are all skills that I would like to bring to the role of councillor."
David enjoys making the most of all the special things the Peak District has to offer. He is a runner and an orienteer.
Eileen Jane Reynolds (Green Party)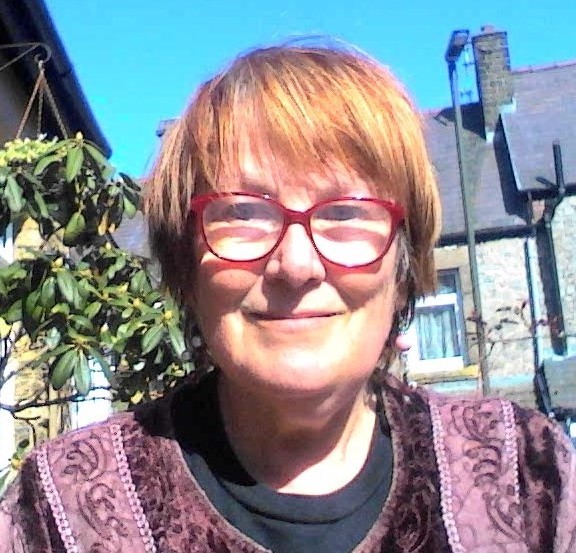 I moved to Buxton seven years and I've found it to be a town with real community spirit. That spirit showed in the amazing response to the Covid-19 crisis and groups like Buxton Street by Street, which I am proud to be a part of, helping neighbours in a difficult time.
I want a sustainable future for Buxton and so have got involved in Transition Buxton and the Serpentine Community Garden; community groups that are taking practical steps to bring that future into being. Climate change and the decline of nature are challenges that demand real change. I see this as an opportunity to create a fairer society.
Since 2019, High Peak has had two Green Party councillors, who have pushed the council to take environmental issues seriously. Now it's time for a Green voice on Derbyshire County Council.
Also standing:
Tony Kemp (Conservative)
Read more from the Glossop Chronicle
Click here for more of the latest news
Click here to read the latest edition of the paper online
Click here to find out where you can pick up a copy of the paper