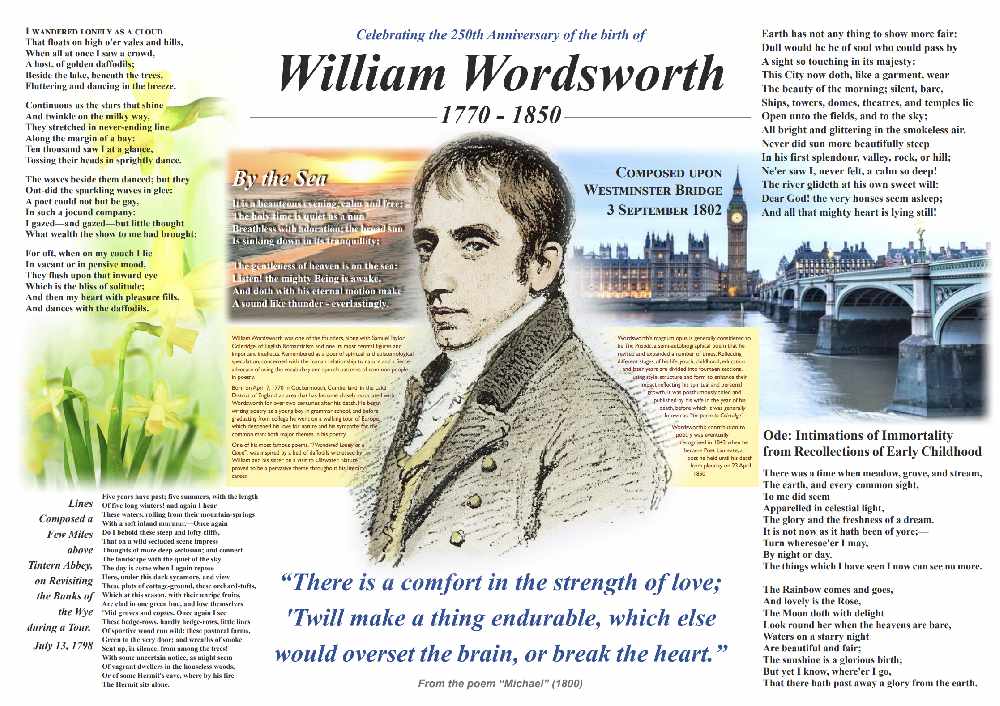 The Friends of Glossop Station have chosen the works of William Wordsworth for their latest Poetry on the Platform display.
But the tribute to the poet, on the 250th anniversary of his birth, can't go in the display case at the Norfolk Street station just yet.
The friends are obeying the government's strict guidelines on quarantine under the coronavirus pandemic.
However it does not mean a long wait for Poetry on the Platform lovers.
Friends' group chairman Neil Williams explained: "The display, due to current regulations, cannot go up in at the station at present, but can be viewed online on the Friends of Glossop station website."
The poems have been chosen, including the famous 'Daffodils', by Penny Greenwood, a member of the group.
The display has been created and designed by Paul Marsh.
Added Neil: "Penny has asked Paul to highlight the following lines from Wordsworth's poem 'Michael,' which the friends feel particularly appropriate for the current situation."
'There is a comfort in the strength of love;
'Twill make a thing endurable which else would overset the brain, or break the heart'.
Neil said: "These lines move me every time I read them."
Paul told the Chronicle: "I've also loaded the leaflet version onto the website.
"Travellers will eventually be able to pick up a copy on their way through the station to spend more time with the poems they initially see on the poster once it is displayed."
To see the display, go to www.friends-of-glossop-station.co.uk/poetry-platform.html.
Main image:
POETRY ON THE PLATFORM: The board which will go up in Glossop Station.