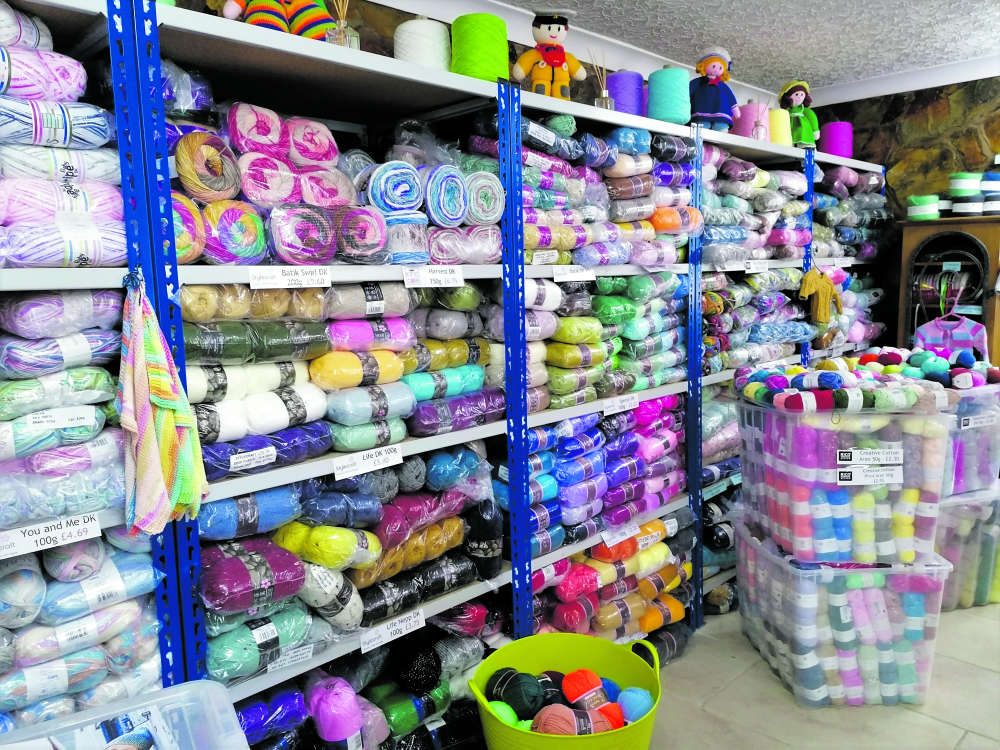 Business owner Karen Wood has sold knitting/crochet products online for 20 years and opened her Charlesworth shop five years ago. 
Knitting and crocheting have played a large part in her life as her father Ronald owned and ran Melandra Textiles in Stalybridge manufacturing knitting yarns, and her mother Beryl, is an expert knitter who has won many prizes for her work.
Karen believes Woolshopdirect is the best yarn shop you will find.
What makes your shop special?
• I love the look of delight when we get first time visitors. I must have heard the expression, "Wow, it's an Aladdin's Cave," a thousand times, so far!
• I stock a huge range of Stylecraft, Rico, Adriafil, King Cole, James C. Brett, Woolcraft and Jarol yarns. The most popular are Stylecraft Special DK, King Cole Baby Drifter DK, Rico Ricorumi pure cotton DK, James C Brett Partytime chunky, Stylecraft Highland Heathers DK and Aran, and Adriafil Knitcol, a pure merino - self patterning DK yarn. Also, hundreds of patterns, books and accessories.
• New season yarns and colours are arriving every week at the Charlesworth shop. Whether you are a beginner or experienced knitter, now is a great time to visit for autumn and winter heavy weight yarns and Christmas craft ideas.
• Popular cosy yarns for this season are new Stylecraft Amor aran weight yarn, King Cole Quartz superchunky and Rico Chic-Unique chunky.
• Bespoke knitting kits make thoughtful Christmas Gifts. Lots of help and advice available, putting the perfect gift together.
• Gift vouchers from £5 to £50 make a great festive gift too.
• Woolshopdirect supports Phoenix Crafters, based in Glossop whose members knit for premature and new-born babies.
• Woolshopdirect is open five days a week (closed Sundays and Tuesdays) 10am-5pm week - days and 10am-3pm Saturdays. Parking is available at the door.