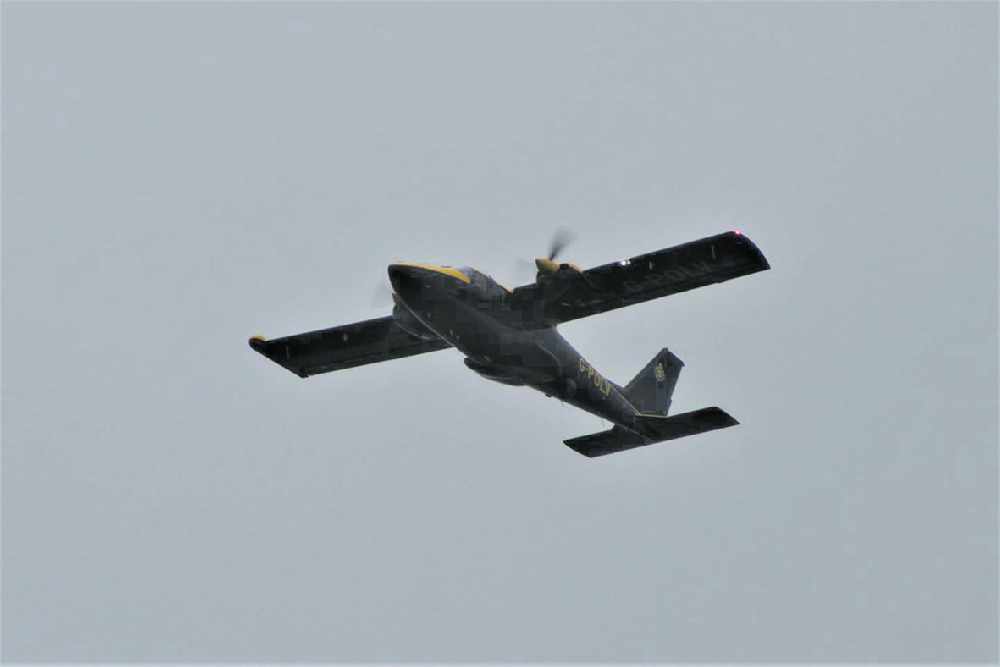 An aircraft from the National Police Air Service circled Glossop for more than 15 minutes on Wednesday night while it is alleged that on the ground officers stood by to make a possible arrest.
People alerted by the noise of the plane's engine at around 9.30pm said it seemed to be targeting the Old Glossop and Shirebrook Park area.
A man from Sheffield Road said: "It was continually making tight sweeps of the area as if the crew were searching for someone.
"It was quite low, I stood watching it for about a quarter of an hour before it flew off.
"It was showing standard aircraft lights, but was not operating a search light."
There were later Facebook reports of the aircraft circling Simmondley and of officers on Sheffield Road.
A spokesperson for Derbyshire Police said: "The aircraft was over the Glossop area last night because we were searching for a man wanted on suspicion of stalking and we believed him to be in the area.
"He wasn't found last night and investigations are continuing."
Pictured is a mystery plane seen flying over Glossop a few weeks ago - there were reports that it was a police plane too.
Was this what you saw on Wednesday night (26 August)?