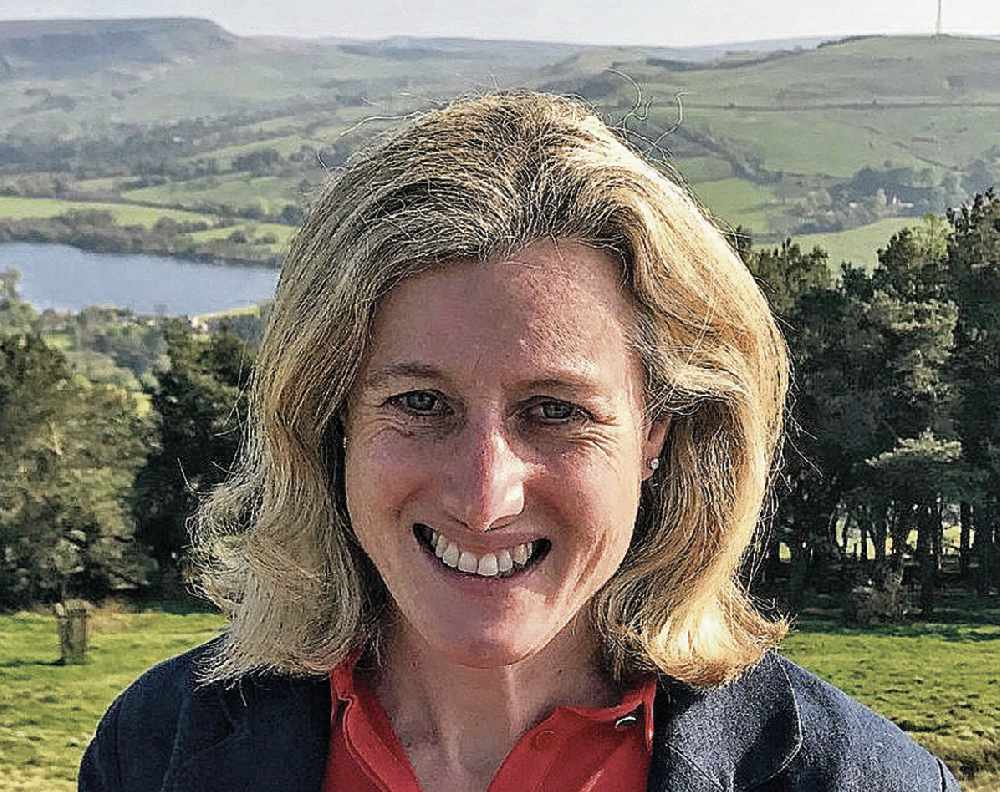 Former High Peak MP and Whaley Bridge by-election candidate Ruth George has confirmed who she is supporting in the battle to become the next leader and deputy leader of the Labour Party.
In a lengthy Facebook post on Friday morning, she explained why she is getting behind Shadow Brexit secretary Sir Keir Starmer for leader and Ashton-under-Lyne MP Angela Rayner as deputy.
Mrs George wrote: "I've been silent on the Labour leadership contest until now as I've been assessing the candidates. But High Peak is the 5th most marginal seat in the country and if we are to halt the growth in poverty and decline in our public services that Conservative policies bring, we need to be able to be able to win seats like High Peak and elect a Labour government.
"We also need to be able to scrutinise Boris Johnson's Brexit deal policy over the next year - and all the other trade deals we will be doing to make sure they support our businesses, they don't cost jobs, raise prices, or destroy our rights and environmental standards.
"On both counts I believe Keir Starmer is best suited to lead an effective opposition and set out a clear, practical and ethical alternative to Tory austerity so I'm supporting Keir as Labour's leader and the lovely Angie Rayner as Deputy Leader - a great team to take us forward, help us hold the Tories to account whilst they're in government and make sure we can have a fair and just government as soon as possible."
The leadership contest was triggered after Jeremy Corbyn announced his intention to resign as leader following the party's resounding defeat at the general election back in December, which also saw Mrs George lose the seat she had held since June 2017 to Robert Largan of the Conservatives.
Four candidates - Rebecca Long-Bailey (Shadow business secretary and MP for Salford and Eccles), Lisa Nandy (MP for Wigan), Keir Starmer (Shadow Brexit secretary and MP for Holborn and St Pancras), and Emily Thornberry (Shadow foreign secretary and MP for Islington South and Finsbury) - are standing for Labour leader. Jess Phillips (MP for Birmingham Yardley) and Clive Lewis (Shadow treasury minister and MP for Norwich South) both withdrew last month.
Five candidates - Angela Rayner (Shadow education secretary and MP for Ashton-under-Lyne), Rosena Allin-Khan (Shadow sport minister and MP for Tooting), Richard Burgon (Shadow justice secretary and MP for Leeds East), Dawn Butler (Shadow equalities secretary and MP for Brent Central), and Ian Murray (MP for Edinburgh South) - are standing for deputy leader. Khalid Mahmood (Shadow Europe minister and MP for Birmingham Perry Barr) withdrew on 9 January. Tom Watson stepped down as deputy leader and as an MP on the eve of December's general election, stating his reasons were 'personal' rather than 'political'.
Voting will close at 12pm on 2 April before the result of the votes and the new Labour leader and deputy leader are announced on 4 April.