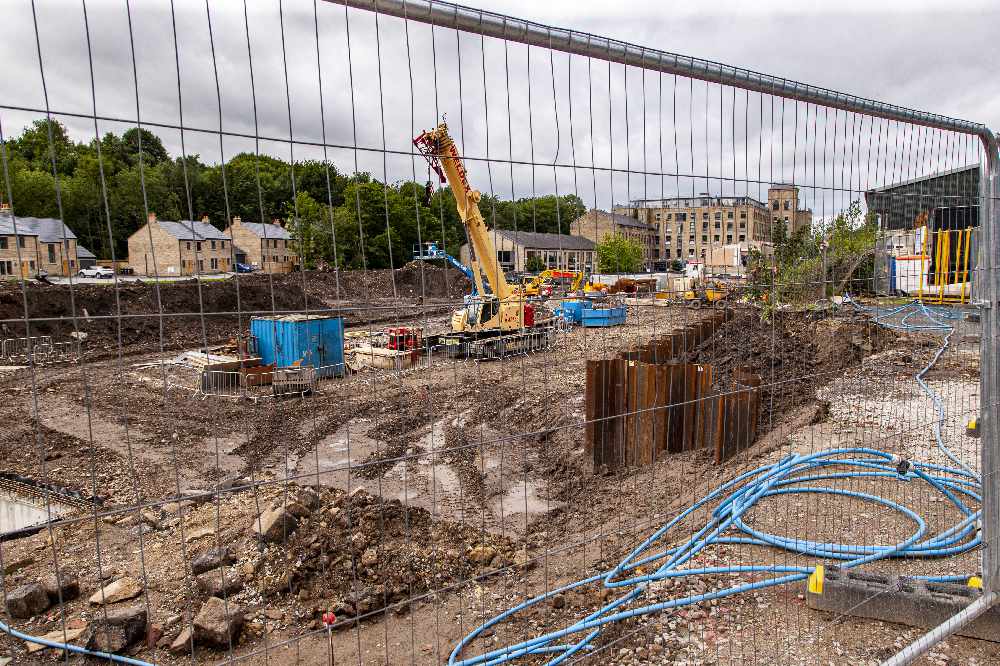 It's been years in the making but the opening of a Lidl store in Glossop is finally getting closer.  
High Peak Borough Council has long since given the go-ahead for a site comprising homes and the supermarket off Mill Street.
Many of the homes have already been built and occupied, adjacent to where the supermarket will be situated.
Now, Lidl has confirmed that construction of the budget supermarket in the town is under way and it is expected to open to customers next spring. A more precise opening date is set to be announced in "due course".
In a boost for the local economy, the store is also set to create 40 new jobs.
The new supermarket will also be linked to a charity through Lidl's Feed it Back initiative, with all surplus food given to good causes and local projects.
A Lidl spokesperson told the Chronicle: "We are pleased to confirm that construction of our new store in Glossop is now underway following permission by High Peak Borough council being granted, with a view to opening Spring 2021.
"The new store, which will create up to 40 new jobs when opened, will feature a 1256m² sales area and facilities including an in-store bakery, customer toilets, with ample parking located in front of the store."
Lidl GB's Regional Head of Property, Nick Harvey, commented: "There's been much anticipation for this new Lidl store and it's great that we are now in a position to start the build.
"We are extremely grateful for all the support that we have received so far, and would like to thank everyone for their patience and understanding whilst we continue this next phase of the development and look forward to announcing an opening date in due course."
Back in April, the borough council gave Lidl approval for advertising content such as mounted fascia signs, billboards, directional signs and a free-standing poster display unit.
When it eventually opens its doors, the store is expected to be open between 8am and 10pm Mondays to Saturdays and 10am to 5pm on Sundays.
Main image:
Work has started on the site. Photo: John Parkins.