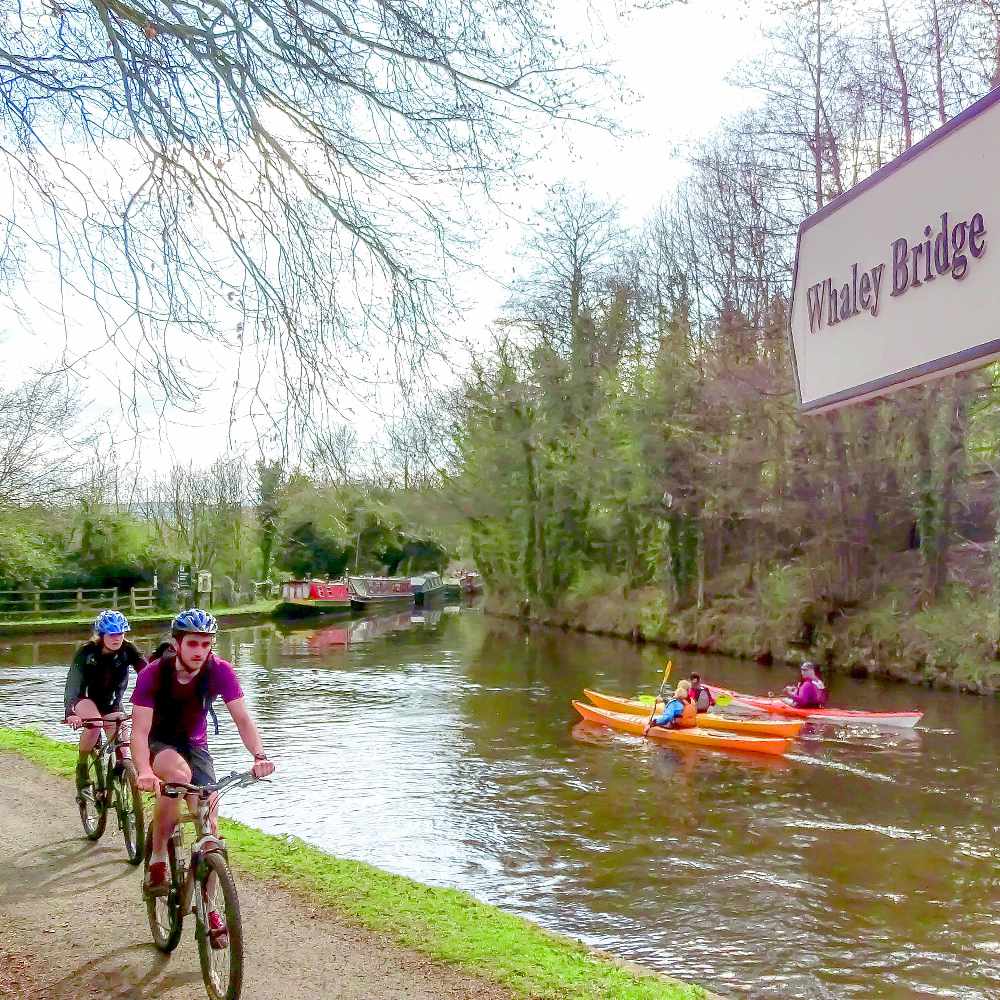 The call for residents to have their say on future developments in the High Peak town of Whaley Bridge is now complete.
Last summer, community-led group Vision4Whaley delivered over 3,000 postcards to households, inviting residents to complete a questionnaire.
An amazing 873 people responded and now a summary of the results is ready to view. Responses came from all ages, with the largest proportion (59 per cent) being the 30-59 group.
Over the past two years, volunteers have carried out an initial fact-finding mission, attended six local events and have spoken to nearly 200 people.
In addition, 400 school children joined in by drawing their Vision for Whaley on a 'postcard from the future'. The group also held a mini-survey by distributing coasters printed with questions, in which over 200 people took part.
A questionnaire was in the planning when COVID-19 hit, so the group had to rethink how to progress. Thankfully, with the assistance of local volunteers, every household received a postcard and were encouraged to share their views by going online, or ordering a paper copy, so that they could complete the questionnaire.
There was a competition among respondents with a chance to win a £50 voucher, which was won by a thrilled Jackie P.
Chair of the Steering Group, Carol Cade, said: "We were delighted with the response to the questionnaire. The fact that so many residents took the time to reply despite everything else going on in their lives shows that people here really do care about the future of the town. Now we would like as many people as possible to view the results."
Councillor Martin Thomas explained: "The Neighbourhood Plan for our area now reaches a very important stage. All the efforts over the past two years and the results of this survey will go into creating draft policies for residents of the town to comment on."
The results of the questionnaire will form the basis of a Neighbourhood Plan to ensure it is "a community-led, shared vision for Whaley Bridge".
It will give local residents the opportunity to have a say in shaping the future of housing, traffic, use of green space and leisure and tourism across Whaley Bridge, Furness Vale, Taxal and Fernilee.
The Plan will be in place until at least 2032.
Vision4Whaley say the next step, putting the draft policies together, is well under way and it will be sharing them with residents, the Parish Council and High Peak Borough Council over the coming weeks.
Meanwhile, the results of the questionnaire can be viewed on the group's website https://www.vision4whaley.org.uk/ or via their social media pages @vision4whaley.
Read more from the Glossop Chronicle
Click here for more of the latest news
Click here to read the latest edition of the paper online
Click here to find out where you can pick up a copy of the paper