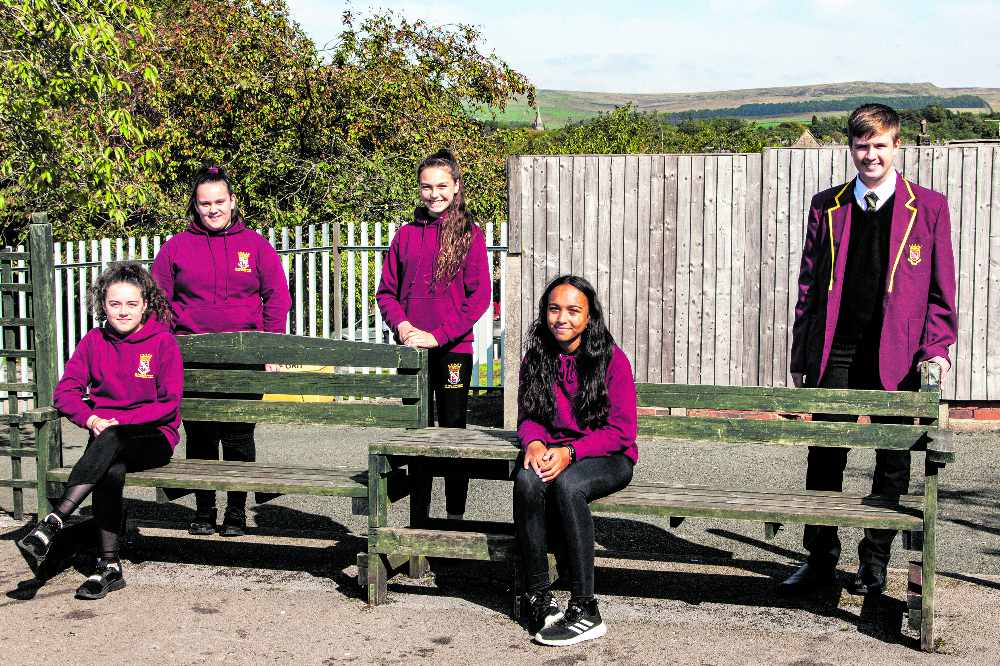 Five young 'ambassadors' of St Philip Howard Catholic Voluntary Academy met the Chronicle to talk about taking the first tentative steps back after lockdown.
For 11-year-old Lily-May Donnelly it was almost a step into the unknown. She was one the 'new girls', joining Year 7 after coming from Hollingworth Primary School.
But like all of the students who were being interviewed on a sunny Friday afternoon, Lily-May found the staff friendly and helpful and everyone happy to be back at school.
Was she nervous?
"I was OK," she said. "Once I got into the school I was all right. I was a bit confused at first as I did not know where to go, but I soon got used to it and everyone was really nice."
The academy had done everything possible to make the reopening as easy and safe as possible, especially for children there for the first time.
Self-distancing, hand sanitisers, everything that needed to be done had been and there was plenty of staff on hand to offer reassurance.
Before the Year 7 students started, more than 50 parents joined an online meeting with headteacher Louisa Morris. There were also visits to feeder primary schools.
Isabella Gardiner, 12, who represents Year 8, and is in her second year at the school, admitted she found things a bit different than the last time she was there.
But she soon got used to the Covid-19 imposed restrictions and after the first day everything was fine.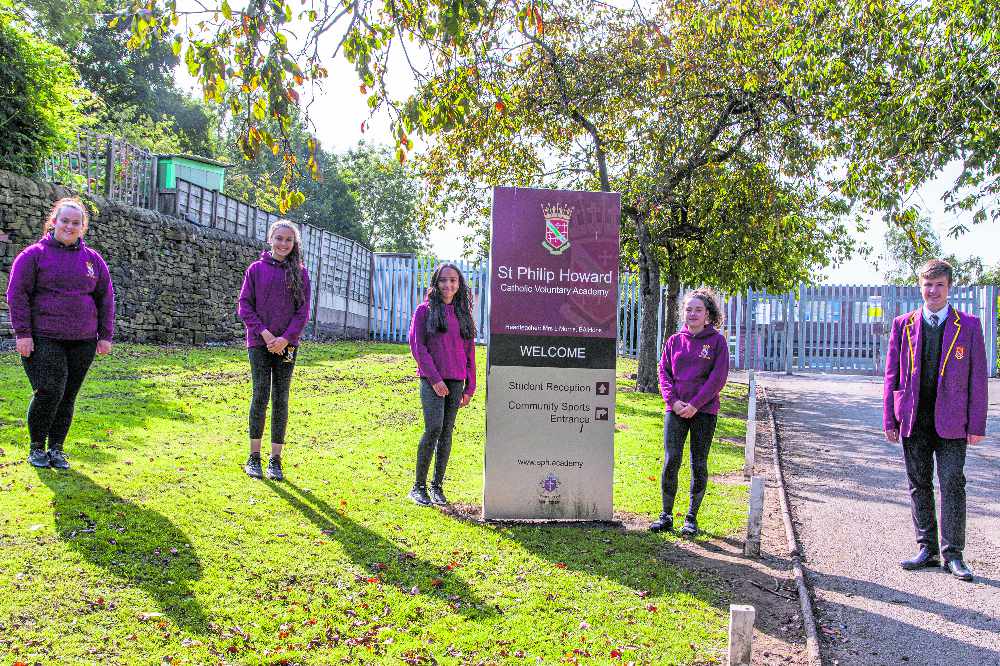 Year 9's Nia Griffin, 13, told us: "Everyone was a bit nervous on the first day, it was different times, but after the first day I felt comfortable."
Nia added that the academy did 'extremely well' to make sure that everything that could be was in place.
Jasmine Tomlinson, 14, from Year 10, felt the staggered breaks and lunch times worked well and the restrictions easy to follow.
Dominic Rolls, 15, from Year 11, has his eyes set on studying for his GCSEs next year.
As for the first day back?
"It was easy to settle back in," he said. "Things were not much different."
Mrs Morris said that staff were looking forward to welcoming back all students.
She said: "We have missed all of our pupils greatly over the last few months; our school has been quiet without them, but we are delighted to be opening to all pupils after the summer holidays.
"As always, we will try to care for and educate every child under difficult circumstances and we will endeavour to keep parents and carers informed of any changes from the Government.
"We would like to thank all of our families for their continued support and messages of goodwill sent to us over the last few months, these have meant a lot to our staff at St Philip Howard," she added.
The academy is also holding a virtual open evening for parents on October 8.
Main image:
HAPPY STUDENTS: (back row) Lily-May, Isabella and Dominic; (front row) Nia and Jasmine.