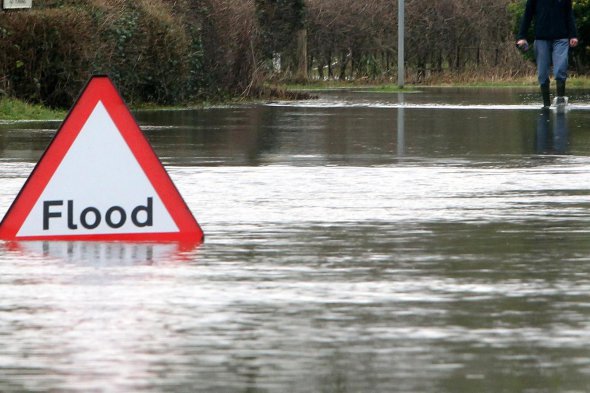 Derbyshire County Council is urging householders and businesses affected by last year's floods to get in touch with them.
The county council say it is contacting around 2,000 properties countywide, which it believes may have suffered damage during the widespread flooding back in November.
DCC is looking to gather feedback on the extent of the damage and information about the source of the flooding. The information will then be used to further develop the council's plans to deal with future flooding.
Cllr Simon Spencer, DCC's Cabinet Member for Highways, Transport and Infrastructure, said: "We already know that around 300 homes and 116 businesses were affected. These were properties in the immediate flood areas.
"But we also want to encourage people in the wider vicinity who may also have experienced damage to get in touch so we can map out any particularly vulnerable areas to help us with our planning if we need to deal with future flooding."
The questionnaire has been sent out this week and can be returned by post or completed online at derbyshire.gov.uk/flooding
An information sheet detailing grants and funds that are available to help cover the cost of flood damage is included with the survey.
Questionnaires should be returned by Friday 7 February.
More information about preparing and dealing with floods can also be found at derbyshire.gov.uk/flooding