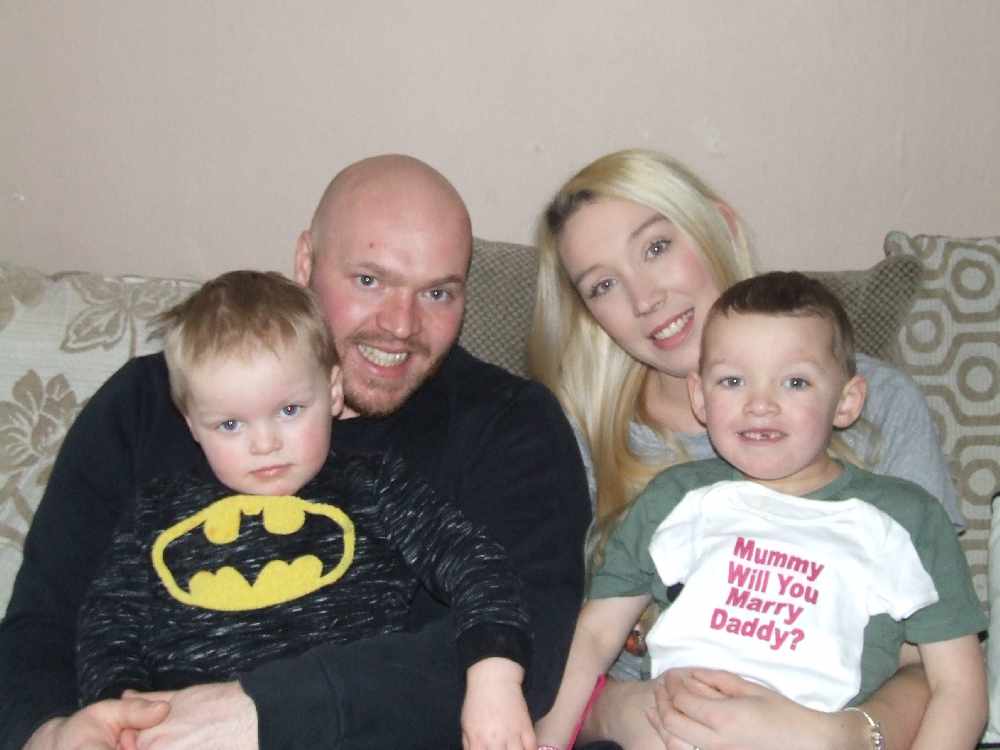 Young Freddy Ainsworth has grown up a lot since he helped his dad propose to his mum.
On Valentine's Day 2015 - and just three weeks old - he did it with a message on his top!
Five years on and the Valentine's Day talk at the family home is now about a spring wedding.
"It will be on April 4," said Mark Ainsworth, who eventually popped the question to his fiancée Mary Booth the traditional way.
"It's at Dukinfield Registry Office as Mary's family live in Hyde and we have relations in Tameside," he said.
The couple, who live in Queens Drive, Glossop, plan to honeymoon in Turkey... with Freddy and latest arrival Noah, two, going with them.
"There is no way we could leave them behind," said Mary, 28, who works for Ticketmaster in Manchester.
"We would miss them too much."
Five years ago we revealed how Mark, now 31, played that perfect surprise on his wife-to-be.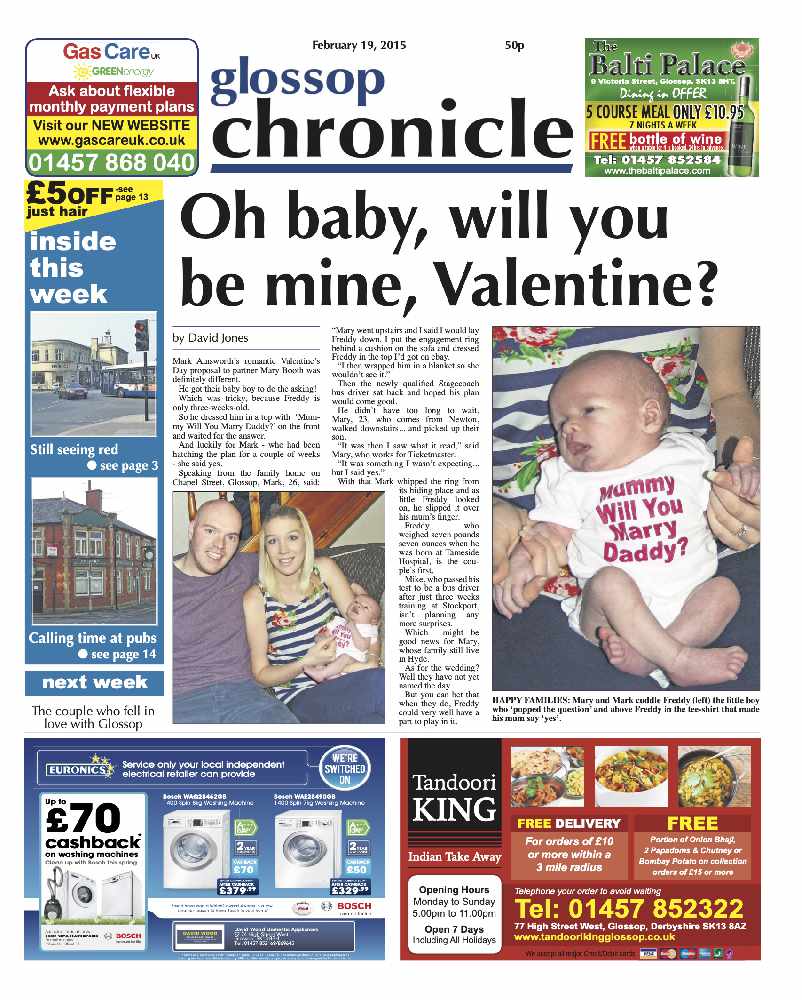 How the couple's story made our front page back in 2015.
He ordered a top with 'Mummy, Will You Marry Daddy?' emblazoned in red on the front... and waited for the ideal opportunity.
Mark, who works as a plasterer, said at the time: "Mary went upstairs and I said I would lay Freddy down, I put the engagement ring behind a cushion on the sofa and dressed Freddy in the top I got on eBay. I then wrapped him in a blanket so she wouldn't see it."
Mary came down, picked up Freddy, saw the message and of course said yes.
With that a relieved Mark whipped the ring from its hiding place and as their son looked on, slipped it on Mary's finger.
Main image:
HAPPY VALENTINE: Mark and Mary will be tying the knot in the spring, with their children Noah and Freddy.