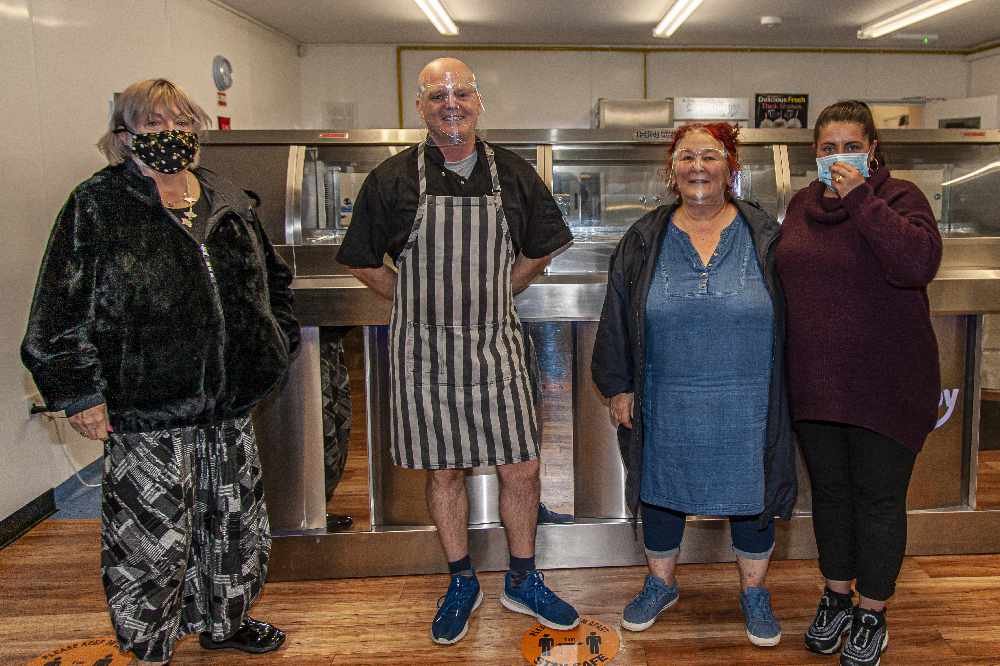 Labour borough councillors across High Peak are joining businesses and community groups to make sure local children are fed over the half-term holidays.
In Gamesley, that means free children's-portion size sausage and chip meals at the Winster Mews chippy.
Using cash from the Councillors Initiative Fund, estate group G52 have struck a deal with Andy Catterall who owns the chip shop.
On Thursday and Friday this week, Gamesley youngsters can pick up a voucher at the G52 base - a few doors down from Andy's shop - then take it to the chippy from 12 noon for the hot meal.
Speaking on Tuesday, Andy said: "I am well stocked up and I have also got chicken nuggets in because I know that not everyone likes sausages."
Andy is not too sure how many children will take up the offer - but he is ready for the rush.
Children can even have a meal on both days, it all depends on the take-up.
Andy (pictured below) grew up in Manchester in the 1980s and knows only too well the problems families face and the hardships.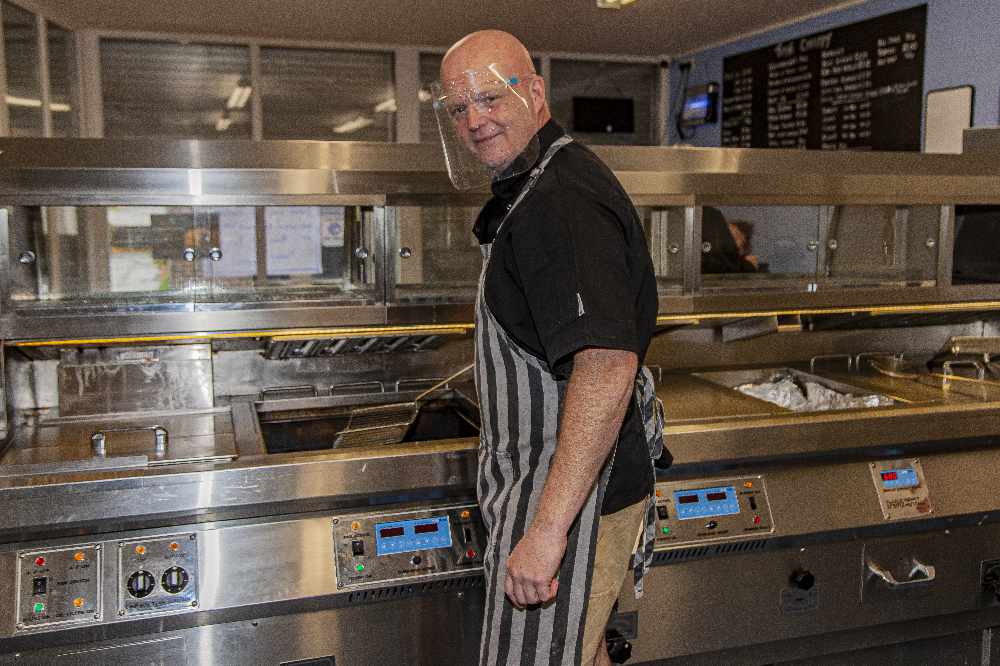 Andy is a big supporter of G52, which is why he is delighted to be supporting them and the people of Gamesley again.
Cllr Fiona Sloman dreamed up the initiative after the government voted against extending free school meals in England over the half-term holidays.
The Buxton councillor was in Gamesley on Friday to offer the money - thought to be between £200 and £300 to delighted G52 officials.
"If children are hungry we will feed them. We do not want to see children go hungry... and we may do the same again at Christmas," she said.
G52's Pat Javanaud and Nicola Francis and the rest of the team are delighted with the offer.
They have been giving out lunchtime 'Grab Bags' to children during school holidays for years. And they are now providing 'family boxes' packed with breakfast cereals and other essential food supplies.
The Councillors Initiative Fund was set up so that elected members could make grants and donations to deserving good causes.
Each councillor receives £750 and when Labour members heard of Prime Minister Boris Johnson's decision not to fund meal vouchers, many decided to give a sizeable chunk of the funds to projects that would best help their constituents.
Most of the money went to buy meals and food parcels for those who have needed it the most.
Main image:
GETTING THEIR CHIPS: Andy Catterall, owner of The Chippy on Winster Mews, Gamesley, gets ready for a rush of customers with Cllr Fiona Sloman (left) and G52's Pat Javanaud and Nicola Francis.