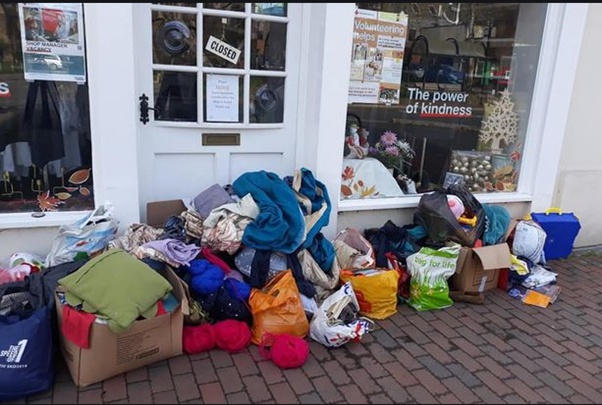 People are being reminded not to dump donations outside charity shops which are closed, or potentially face being prosecuted.
There has been another increase in items being left outside premises in Glossop recently.
Charity shops are currently closed during the latest coronavirus lockdown and have signs in their windows stating so.
Although the shops welcome contributions and offers of support, people are being asked not to leave items in and around doorways at this time as it may not be collected, and instead wait for the shops to reopen to make any donations.
Dumping of donations is also classed as fly-tipping and is a punishable offence.
Derbyshire County Council say offenders can, and will, be prosecuted. It could mean a fine of up to £50,000 or 12 months in prison if you're caught.
For more details about fly-tipping, including how to report it, visit https://www.derbyshire.gov.uk/environment/rubbish-waste/fly-tipping/fly-tipping.aspx