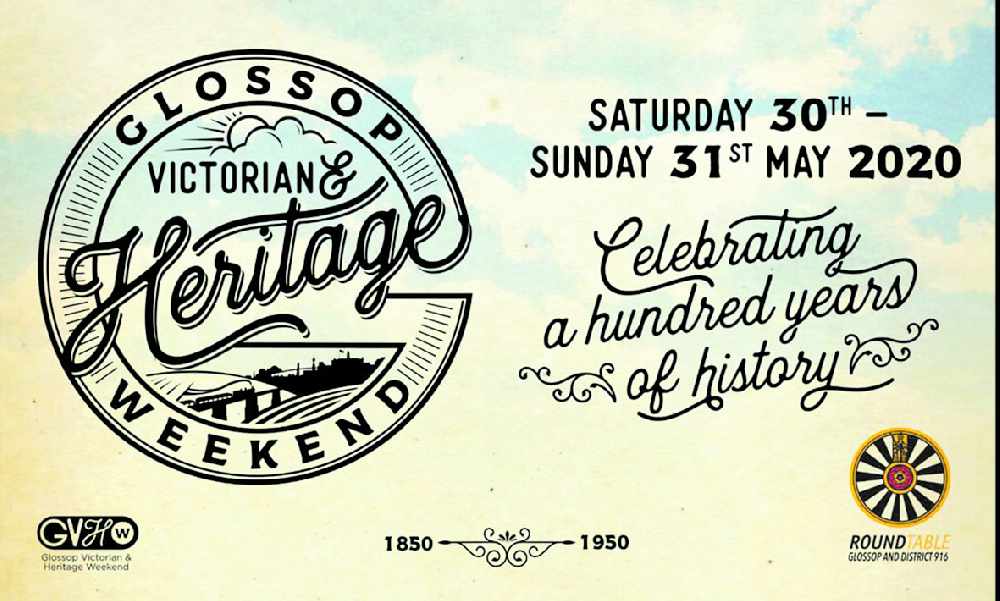 Glossop Round Table is bringing back the popular family event after an eleven-year absence - but needs your help to make it a success!
A fun-filled weekend of history and heritage will come to Glossop town centre at the end of spring with the Glossop Victorian and Heritage Weekend.
From the 30th to the 31st May, streets and public spaces will host a wide range of entertainment including: a heritage parade, steam engines, vintage cars, traditional stalls, a stage and entertainment arena, live music, funfair, heritage trails, food court and much more.
Glossopdale previously held the highly successful Victorian weekend, attracting large crowds from the High Peak area and beyond until it ended in 2009.
Today, similar events across Derbyshire and the North West have made local heritage and vintage culture even more popular, creating an opportunity for the revival of an historical celebration in the town.
Richard Price-Jones, a local man and Vice Chairman of the Glossop Round Table, decided to take that opportunity and will be hosting a new yearly event under the Round Table banner along with a host of local organisations and volunteers.
Commenting on the The Glossop Victorian and Heritage Weekend, Richard said: "I followed in my father's footsteps in joining the Round Table and have been a member for eight years.
"In April, I will take over as Chairman of Glossop and District Round Table and for my year in charge I wanted our organisation to make a bigger impact for the community than we have done before.
"After considering what would make that positive impact for the people of Glossopdale, I struck on the idea of reviving the Victorian weekend. The rest, as they say, is history."
The event will now cover both the Victorian era up to post-war Glossop and 1950, giving the town a colossal century of history to commemorate. Organising the event will also be a colossal task, with most aspects of the event being organised from scratch.
Richard said: "I started with two other committee members before Christmas and we are now close on a 20-strong team of volunteers from other local groups, businesses and individuals who are working tirelessly to get things off the ground.
"I am nervous about the event of course, but this is our first year and times have changed. So the Glossop Victorian and Heritage Weekend will be different, but we hope the local community will rally round us and help to make this an event that grows year on year.'
The event is non-profit and relies on external funding, therefore the committee are looking for sponsors large and small, and have a range of options available.
Schools and youth organisations are also encouraged to get in touch to find out how they can participate in the heritage parade. Interested parties can get in touch with Richard directly at richard@gvhw.org.
There is also crowdfunding page where anyone can contribute to help make the community event happen and can be found at: www.crowdfunder.co.uk/glossop-victorian-heritage-weekend