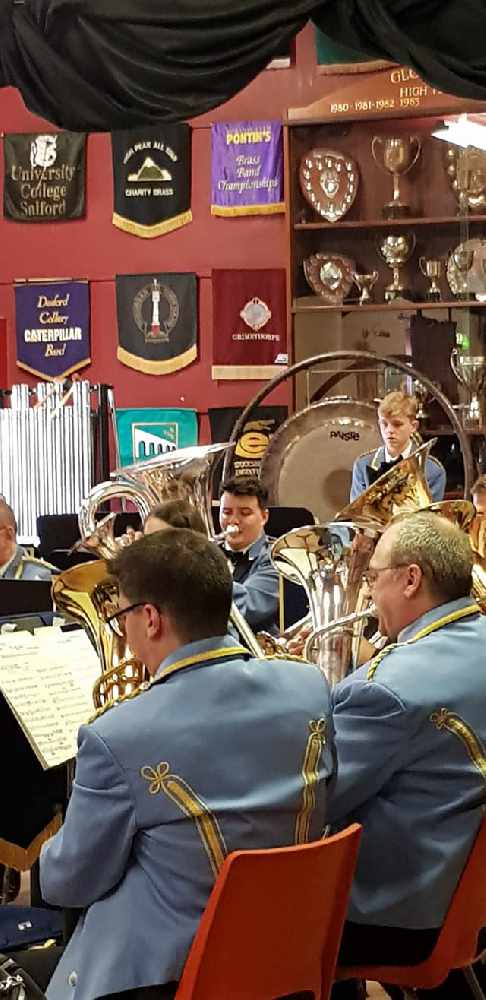 All Glossop Old Band wants for Christmas is some players to fill its ranks! 
Officials are on a mission to rebuild the band back to its former glory.
Over the past couple of years it has suffered a decline in playing members and has existed mainly with a small group of players, plus several regular deputies coming in to fill the ranks.
In October, the band engaged David W Ashworth as its new musical director, in an effort to rebuild.
David is a very well known, experienced conductor and brass band adjudicator, with the drive and determination to rebuild the band.
On his arrival, he immediately introduced a recruitment drive and as a result, 'three seats' have been taken - two front row cornets and a solo baritone.
However, with the goal to enter the Area Brass Band Championships in March, the band still requires a few more players.
It immediately needs two Bb cornets, a second euphonium, one B flat bass and three percussionists to complete a band required for the test piece which has to be played.
Anyone interested can contact David on 07785 257129 or email David.w.ashworth@gmail.com
A band spokesman said: "Players who can no longer actually blow can help by playing percussion, as they can read music."
Why not get in touch and support what is a lifelong town tradition?
Meanwhile, Glossop Old Band are performing a Christmas Concert at the Band Club on Derby Street on Sunday (December 15).
Entry is free, but there will be a raffle and bucket collection. It will start at 2pm and everyone is welcome to attend.
Image: Glossop Old Band