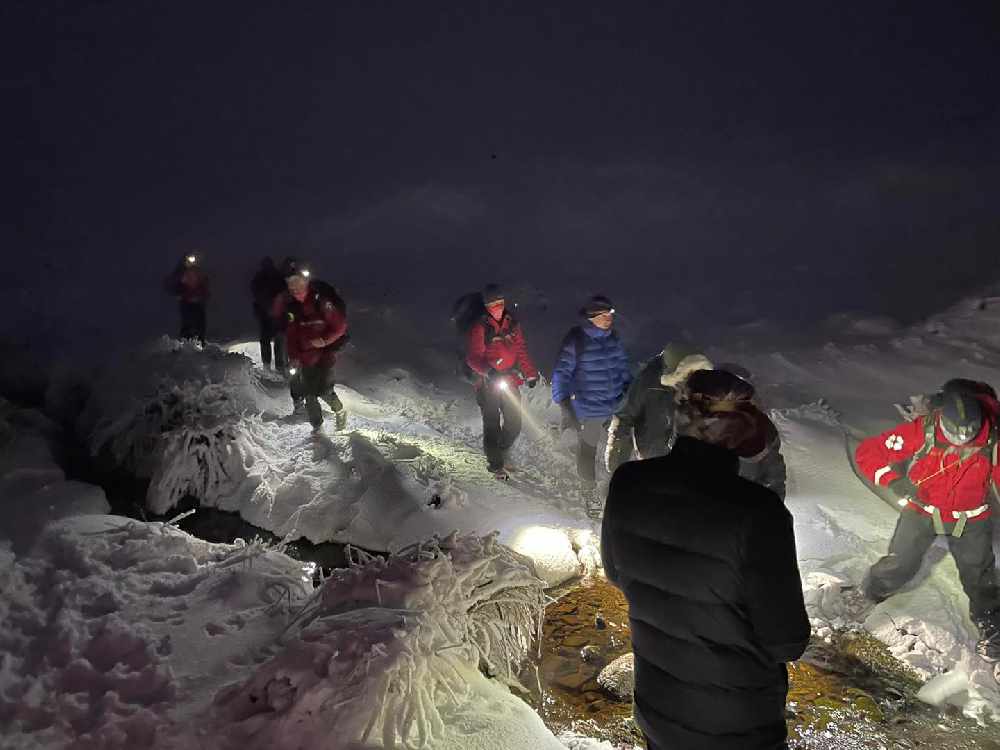 A group of four walkers from Manchester who breached Covid-19 rules to search for the B-29 crash site on Bleaklow for five hours in the snow had to be rescued by Glossop Mountain Rescue Team.
One member of the quartet had become exhausted after the long and treacherous walk on Saturday (9 January), with temperatures of around -12 degrees Celsius amid wind chill and deep snow.
The town's heroes on the hills said "this could have been a very different story had they not had a phone signal" and the group were "putting their lives at risk" by breaking the government's Covid lockdown guidelines on exercise, which is to stay locally.
Glossop MRT said they were called out at 3.40pm to assist the four lost walkers but located them at Hern Stones with the use of a phone finder app.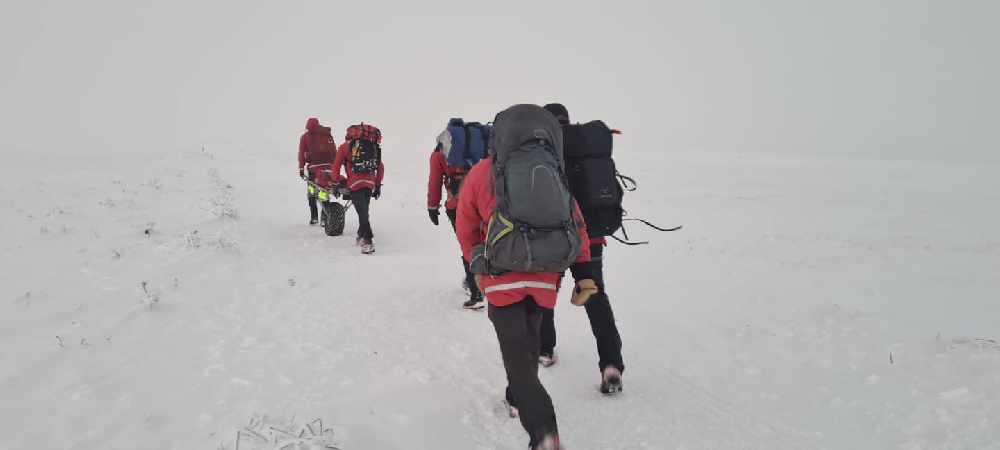 A spokesperson added that team members set off from Snake Summit along the Pennine Way with a stretcher and other kit.
The team's fast party arrived quickly and gave the group additional jackets. After a quick assessment it was decided to walk all four back to Snake Summit.
They were then taken back to their cars parked in Old Glossop and the team stood down at around 6.40pm.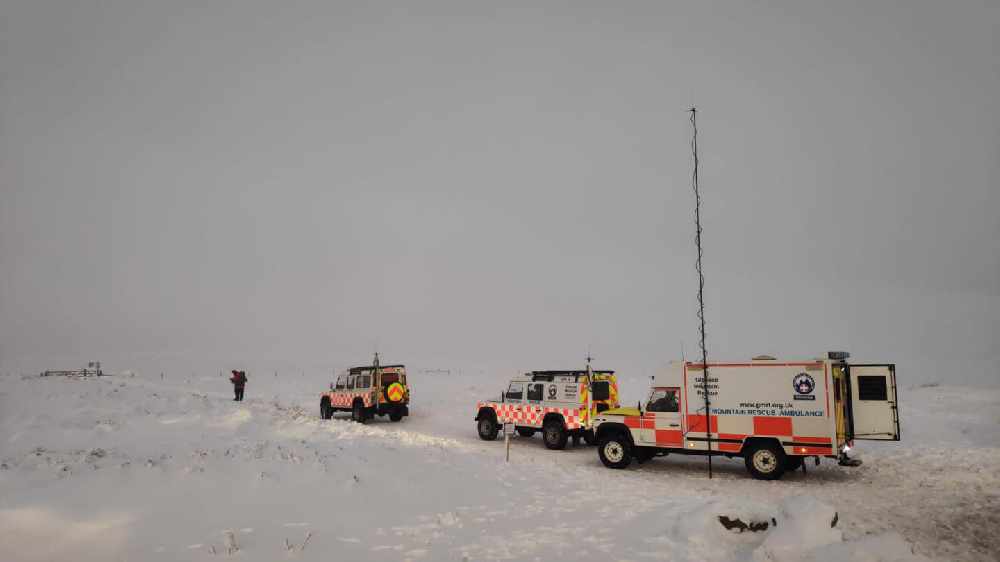 GMRT - which receives no direct government funding - is continuing to appeal for donations to help ensure its dedicated volunteers can continue to turn out day and night to rescue people in wild and remote places.
To donate, visit the JustGiving page at https://www.justgiving.com/glossopmrt.
Images: Glossop Mountain Rescue Team