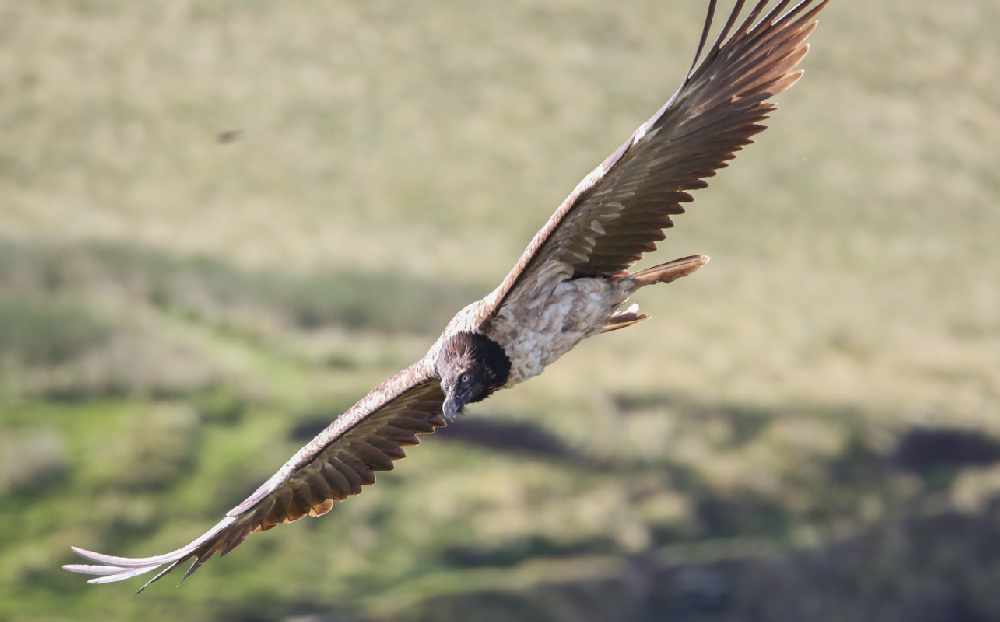 Bird watchers are flocking to the Peak District National Park hoping to catch a glimpse of the rare bearded vulture.
The biggest bird of prey ever seen in the park has attracted hundreds of twitchers to the Dark Peak moors.
Park chief executive Sarah Fowler said: "While this most recent visitor is unlikely to be a long-term fixture due to our seasonal conditions not matching that of its Alps or Pyrenees' home, the bearded vulture offers a glimpse of a future where nature-based tourism is an integral part of our already rich offer for visitors to explore.
"Maintaining responsible visitor activity, car parking, accessing land appropriately and leaving the outdoors as we find it are all part of the picture."
The big bird's Peak District's future uncertain.
Although any intervention remains a last resort, conservation experts both locally and from the continent are exploring how the bird may be returned safely to its mainland Europe home.
Main image:
Bearded vulture over Peak District National Park. Photo: Austin Morley.