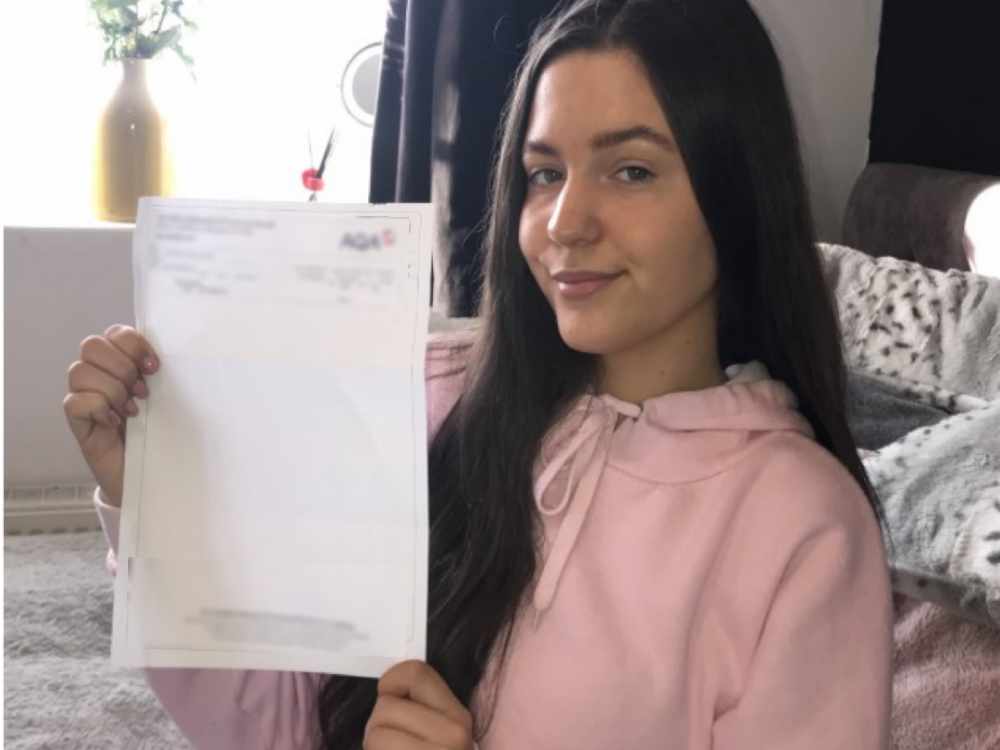 There have been some impressive success stories amongst Buxton & Leek College students who sat GCSE maths and English exams back in the autumn. 
November 2020 was the first opportunity for GCSE students to resit an exam after being previously awarded a 'centre assessed grade' when the summer GCSE exam season was cancelled due to COVID-19 restrictions.
The autumn exam results have now been released. During the January GCSE results day, the college held a virtual 'success stories live video chat' for those students that were eager to find out their grades, rather than wait for them to be delivered in the post.
Amy Lee (pictured), from Buxton, celebrated over live video link, after finding out that she had achieved a grade 4 pass in her GCSE maths. She admitted that she had been 'ready to give up' after previous attempts.
"After last year's centre assessed grades, I lost all confidence," said Amy.
"But when I started maths at Buxton & Leek College, I immediately regained that confidence. Lyndsey Mollison, my tutor helped me get back on track by recapping the basics, and the way that she taught me went straight into my head.
"I cannot believe I have upgraded 40-50 marks on my last maths exam, I can do anything now."
Meanwhile, Aisha Riley (pictured below), from Bakewell said she 'was proud of herself' that she achieved a GCSE English grade 6, after several previous attempts.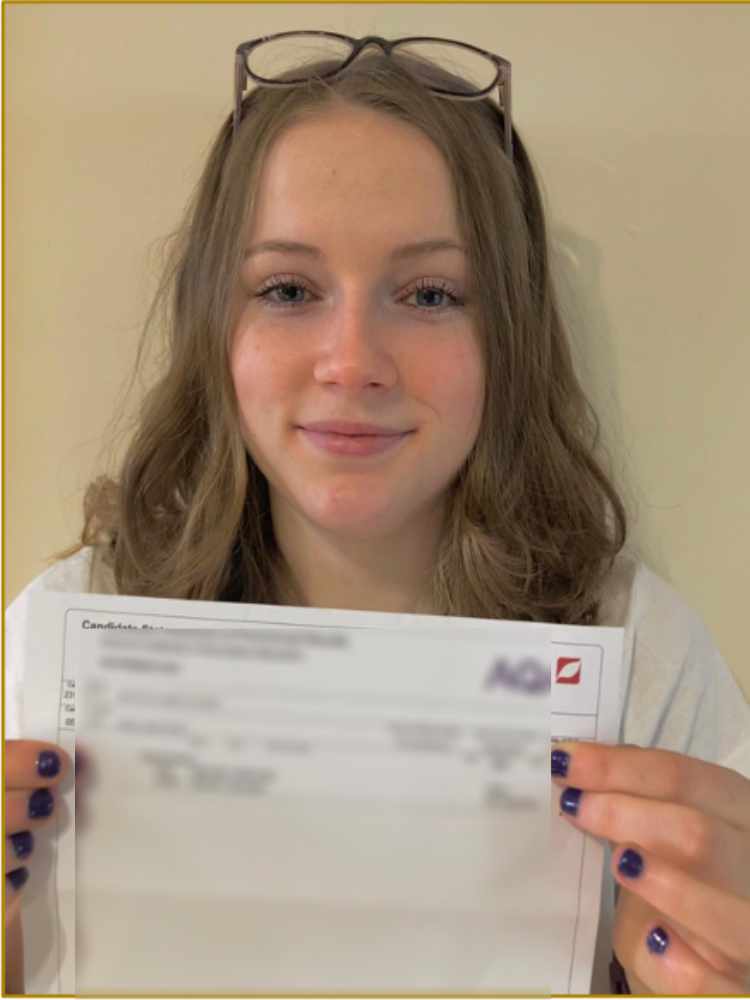 Bailey Salt, from Leek, said he was "buzzing" on results day to find out he had passed his GCSE English with a grade 5. He had sat the exam on the day of his birthday in November.
Eve Hibbitt from Matlock achieved a pass in both English and maths, while Lauren Frith from Ashbourne achieved a grade 4 in maths.
Alison Ivins, Senior Curriculum Leader, English & Maths at Buxton & Leek College, said: "I am absolutely in awe of what our students have achieved in the November GCSE series.
"After a very difficult end to the last academic year, with lock downs, remote learning, the cancellation of exams and all the other stresses and strains of COVID-19 induced issues and disruption to their lives, many students started with us in September pretty demoralised and lacking in confidence after their experiences.
"To not achieve the pass they had hoped for in their centre assessed grades was a real frustration for them, and left students wondering what their next steps would be to achieve their goals.
"As a College, we decided that we wanted to try and rectify this for our students and felt that they should all be offered the opportunity to sit their GCSE exams in the November series, and given the chance to show their true ability.
"In a short space of time, the English and maths team worked tirelessly with a blended learning approach, booster and revision sessions, and one to one support for students, building their confidence and skills in the run up to November.
"I am very proud of our tutors and students, and it makes me immensely satisfied to know that a large number of our students can now put their GCSEs behind them and focus on their future career goals."
Read more from the Glossop Chronicle
Click here for more of the latest news
Click here to read the latest edition of the paper online
Click here to find out where you can pick up a copy of the paper