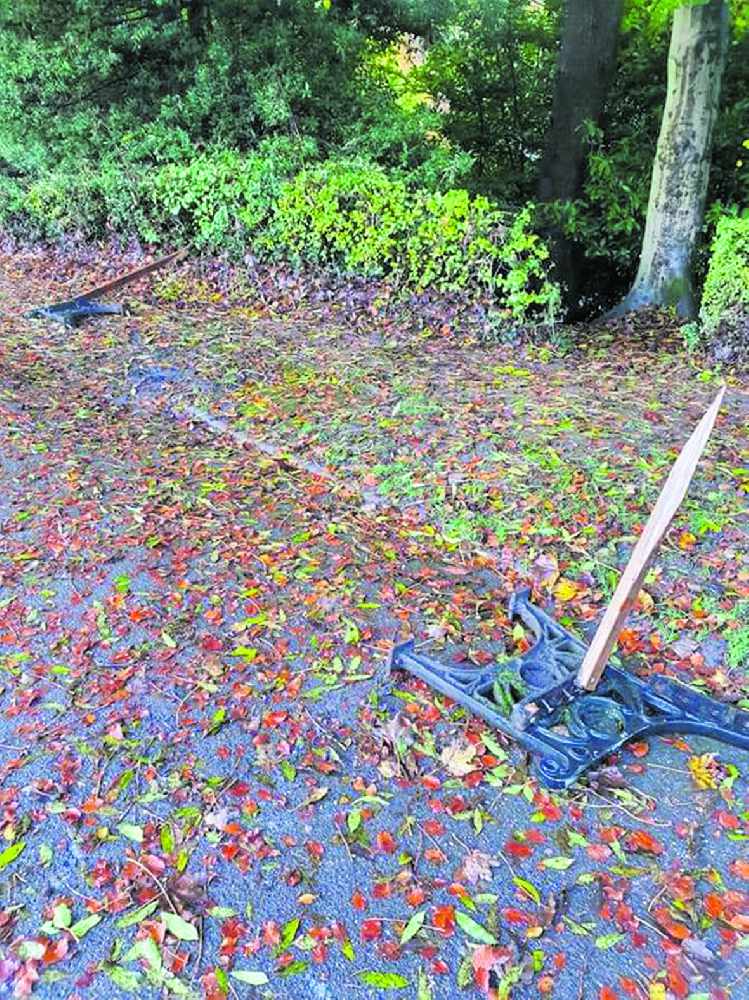 Vandals who went on a wrecking spree in Manor Park have been told it won't stop people enjoying the Glossop beauty spot.
Work to repair the four battered benches began soon after the damage was discovered.
High Peak Borough Council, busy restoring slats and undertaking repairs, say the incident will serve to strengthen 'partnership working.'
Damien Greenhalgh, deputy leader and Executive councillor for regeneration, tourism and leisure, said: "There is simply no excuse for mindless vandalism such as this carried out by a small number of people who seek to spoil the enjoyment of our parks by everyone else.
"Our message is clear – you won't!
"We are proud of our beautiful parks in the High Peak and we, in partnership with dedicated volunteers and friends' groups across the borough, work hard to keep them that way," he commented.
"Here at Manor Park we are already undertaking the repairs to the benches so as to minimise the inconvenience to park users and restore the amenities quickly."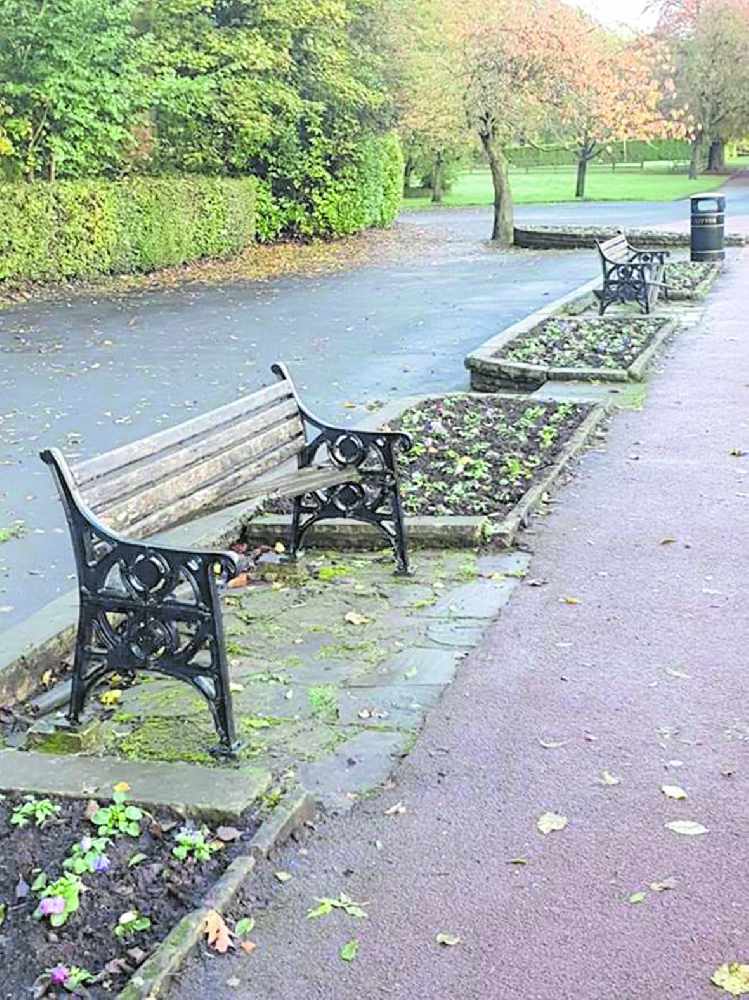 He added: "While it is extremely disappointing that such thoughtless, selfish acts occur, we are heartened by the knowledge that the majority of those who spend time in our parks and shared public spaces do so responsibly and value and respect the leisure and recreational opportunities they provide.
"We want to harness the enthusiasm people have for their local park and I will be meeting with the Friends of Manor Park in the coming days to see how the council can support them, and other friends' groups, and strengthen our partnership."
The council also said they are working with Glossop and Hyde Round Table to put the park back to normal following the annual charity bonfire event that took place on Saturday night.
The council is appealing to anyone who may have information about the incident to contact Derbyshire Police's Glossop Safer Neighbourhood Team on 101.