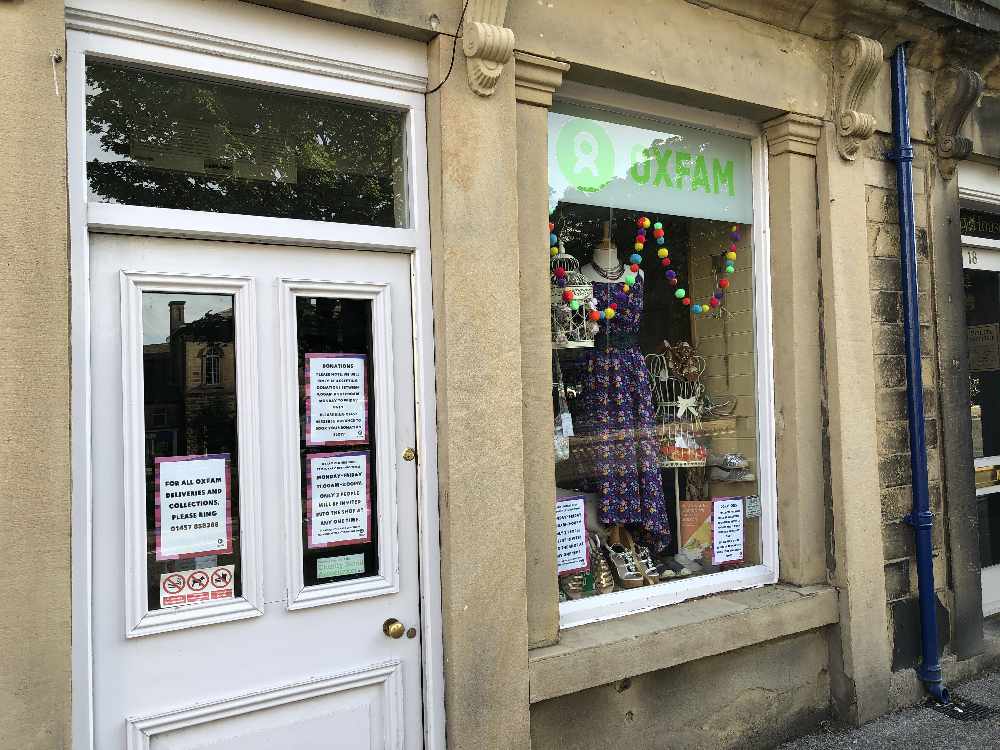 Oxfam charity shop in Glossop town centre is open with reduced opening times and accepting donations from generous members of the public. 
The shop on Henry Street is open from 11am to 3pm Monday to Friday, but will look to extend these times in a few weeks once there is a full volunteer workforce.
Only two people are allowed in the clothes shop at one time and only three people in the book shop.
There is a hand sanitising station at the front of both shops and social distancing guidelines in place.
Due to a high volume of donations and the need to quarantine items for a minimum of 48 hours, the shop is limiting the time it's accepting donations to between 9am and 11am Monday to Friday. To book a donation slot, call 01457 858388 and drop donations off at the side alley door.
The shop cannot accept bedding unless new, furniture, electrical items or prams due to health and safety guidelines.