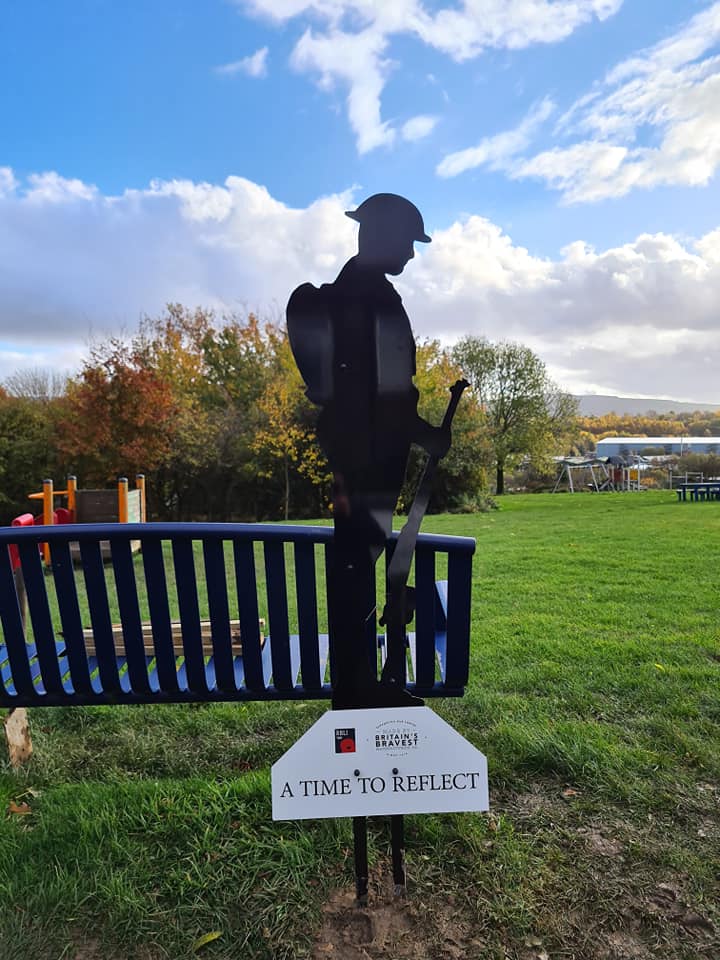 A 'shadow soldier' has pride of place at a park in Tintwistle, in honour and respect of fallen soldiers ahead of Remembrance Sunday this weekend.
Friends of Conduit Street have purchased the 'Unknown Tommy' - an almost life-size cut-out - which is next to a bench on the park, with the message 'A time to reflect'.
The group thanked Tintwistle borough councillor Rob Baker and Etherow county councillor Becki Woods for their contributions from their Councillors' Initiative Fund.
Cllr Baker said: "Remembrance Day is going to be very different this year but I think it's still important that people have the opportunity to reflect and pay their respects, which is why I was very happy to support the Friends of Conduit Street with money from my initiative fund to purchase an unknown Tommy.
"Cllr Becki Woods also very kindly contributed funds towards this project. We hope that Tinslers will be able to sit with the Tommy, take in the view and have some time to reflect."
The silhouettes have also appeared in Glossop's Norfolk Square and other parts of Glossopdale.
Remembrance Day may not be the same this year due to the coronavirus pandemic, but the soldiers are back to pay silent homage to those who gave their lives in two world wars and in other conflicts.