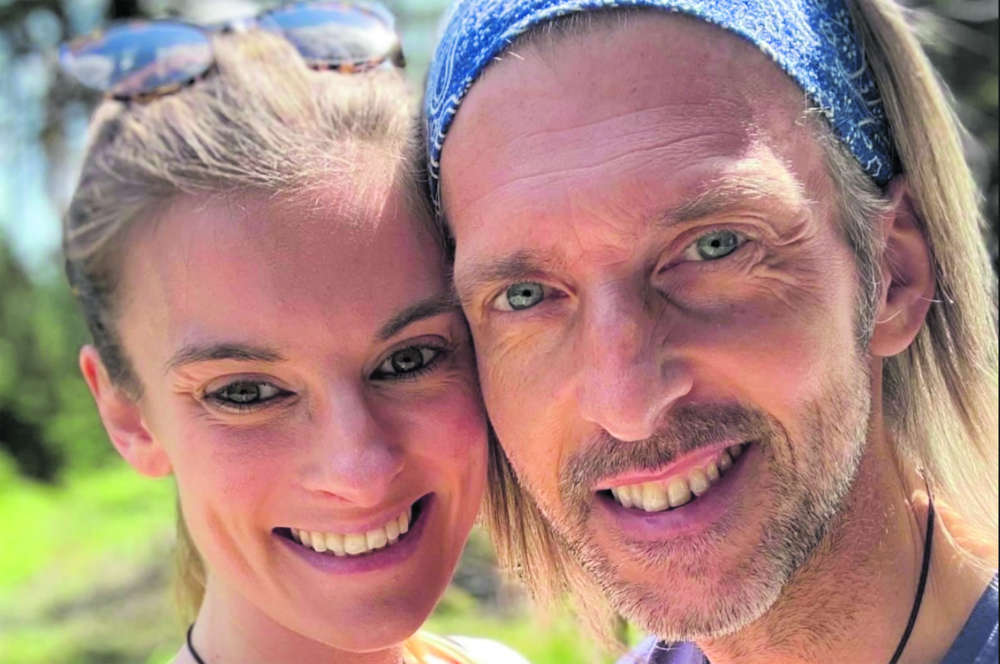 Christian with his partner Jo Booth.
A fundraiser has been planned to continue to boost funds to help father-of-three Christian Laycock undergo vital life-saving treatment. 
Christian, who lives in Mottram, has two brain tumours and needs to travel to a German clinic for specialised treatment at a cost of £100,000.
As reported in recent weeks, well-wishers have rallied round to help and to date just over £78,000 has been raised.
Now Christian's partner Jo Booth, of Social Media Makes Sense, is holding a fundraising SM training session of her own to boost funds further.
She will be giving a four hour training session on creating a cracking campaign, teaching people how to comprehensively and successfully plan your social media strategy for an impactful campaign.
For one time only, this will be on a voluntary donation basis. You can pay what you want, or what you can afford for the course, and every penny will go towards Chris' life-saving care.
Retailing normally at £395, this is a great opportunity for individuals, small businesses, sole traders, charities, or others to receive high quality industry standard training for a price that suits. The course will cover how to plan your strategy, create content, and give you all the top tips and resources you need to really nail your social media.
The course will take place live on Zoom on Wednesday, August 25, at 9.30am. All you need to do is make your chosen donation to Chris' fundraiser and email nancy@smms.guru with a screenshot of your donation.
To donate to Christian's GoFundMe campaign, visit https://www.gofundme.com/f/chris-needs-you-kill-bill