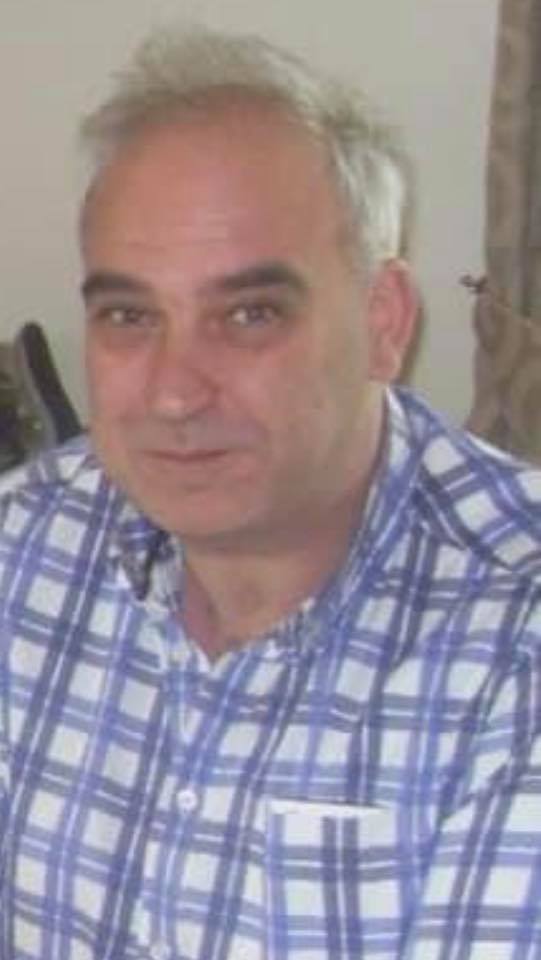 A man who helped thousands of drivers to avoid hold-ups, closed roads and constant delays has died suddenly after a short illness.
Chris Britain (pictured), who was 58, founded Glossop Online around four years ago, providing around the clock news on all kinds of transport matters.
If Chris, from Old Glossop, heard of any kind of problems on the road - from drifting snow to diversions, floods to forced closures, he would put the information online.
He was in regular contact with Highways England, the Met Office and Derbyshire County Council and when reports came in of a road problem, or there was a weather warning, it went online.
Chris, who lived with his mother in Hope Street, prided himself on providing instant information.
Motorways, trunk roads, A and B roads and country lanes, they were all covered by Chris whose 'patch' included both sides of the Pennines.
If there was any kind of highway hitch, it went online.
Close friend Brendon McDonagh said: "It is a very popular site and there was so much to learn from it, people from Yorkshire and Manchester used it regularly.
"Chris was also very popular. When people heard of his death they put more than 500 messages and likes online."
Brendon said the future of Glossop Online was 'up in the air' at the moment, but if no one wanted to take over from Chris, he was willing to do it and start it again as soon as possible.
Describing Chris as a 'special man', Brendan, who lives in Manchester, said: "He would help anyone who needed help. He was like a father to me.
"He was a massive help when it was most needed."
Paul Booth, who had known Chris for most of their lives, endorsed Brendan's sentiments. He also hoped Glossop Online would continue, as a testament to Chris and also continuing his service to drivers and the public in general.
Paul said: "Chris was my best friend. I had known him for about 35 years and we would meet up for a drink in the Queen's (in Old Glossop).
"Everyone liked him and I am still getting phone calls from people shocked by the news of his death."
Chris, a former Greater Manchester Police officer, had been in Hollingworth for around 15 years and his death was greeted by sadness by old friends in the village.
Paul said being in the police force made him an ideal person to speak to on legal matters and he readily gave advice - he was also the person to turn to if anyone wanted a reference.
After leaving GMP, Chris used his skills as a criminal psychotherapist to work with Her Majesty's Inspectorate of Prisons, visiting prisons and helping offenders.
Read more from the Glossop Chronicle
Click here for more of the latest news
Click here to read the latest edition of the paper online
Click here to find out where you can pick up a copy of the paper