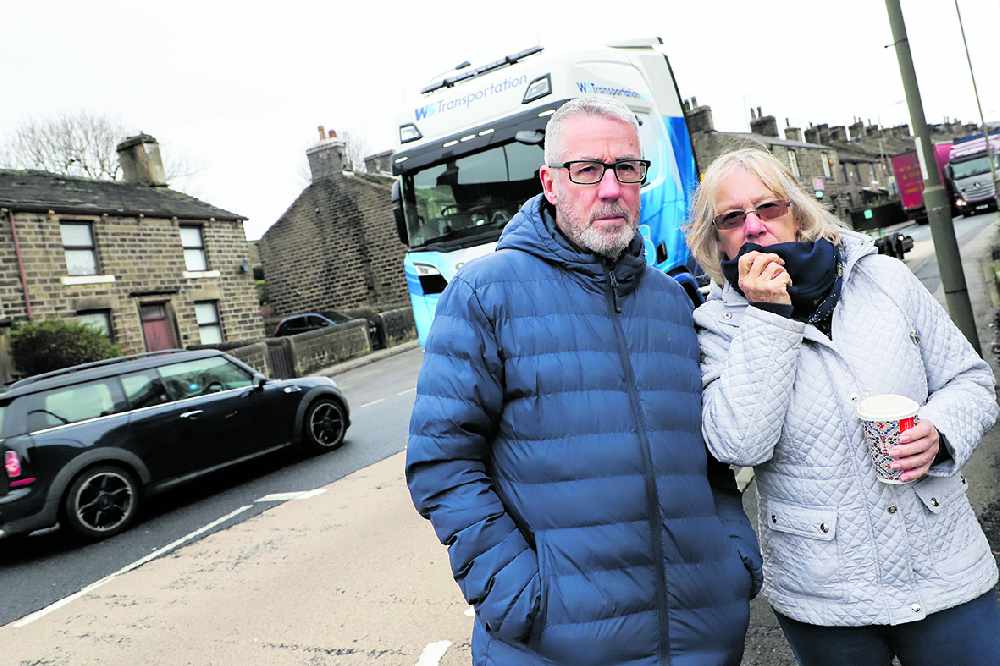 Parish councillors are meeting Highways England bosses to hammer home the dangers of the A628, which cuts Tintwistle in half.
It's likely the talking will be tough as members bring up both speed and pollution issues.
Council chair Marianne Stevenson said: "We will chair it, it is our meeting. We want to tell them how the road affects our village.
"We have a duty to protect our people from the effects of the A628."
Members clearly see the meeting - on March 3 in the Sexton Street council offices - as a rare opportunity to voice their road safety concerns with decision makers.
After years of believing no one would listen to them, there will be no holding back.
The initial proposed invitation to Highways England officials came from Ruth George when she was High Peak MP.
The baton was picked up by parish council vice-chair Allan Dyer who contacted Highways England and the talks were on.
Speaking at Monday's council meeting, he said: "We have a chance to turn up the heat."
Councillors are likely to raise the health fears caused on the trans-Pennine trunk road by trucks 'pumping out exhaust fumes'.
There are narrow pavements which see mothers with prams pressing themselves close to walls because pavements are so narrow and there is also a general lack of traffic signs.
Cllr Stevenson is in no doubt about the importance of the cross-table talks, saying: "We will open the meeting by making a case for Tintwistle.
"Every words needs to have some resonance with them (Highways Agency officials)."
Main image:
WORRIES: Parish council chair Marianne Stevenson and council vice-chair Allan Dyer on the A628.