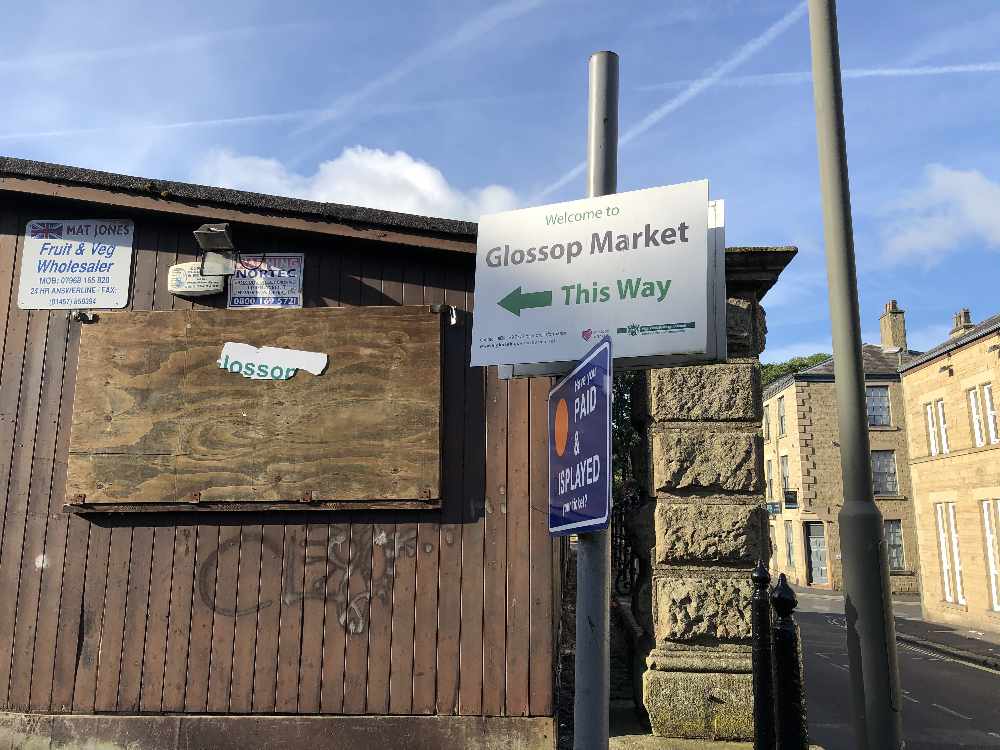 Traders moved from Glossop's indoor market while the building is refurbished have been left reeling after it was revealed they need to move again. 
When stallholders relocated to the arcade, with some taking on shops, they were told they would be able to stay there until the Market Hall was reopened.
But just as they were feeling more settled, with trade starting to pick up, High Peak Borough Council revealed on Friday that the scope of the work is to expand.
Following funding of £2m from the D2N2 Local Enterprise Partnership to transform Glossop's heritage halls, a revised programme of work is now being planned and the council warned this will mean some further temporary disruption.
Now the traders have to vacate by January and have been given the option of having cabins at the outdoor market - but that is not suitable for all of the businesses.
Suzanne Williamson, of Narnia Furniture and Homewares, told us: "I am absolutely devastated. I can't believe that they are putting us through this again.
"When we went through the process last time, we were led to believe we would stay here for a considerable amount of time until the market is open. I am totally gobsmacked they are doing it to us again."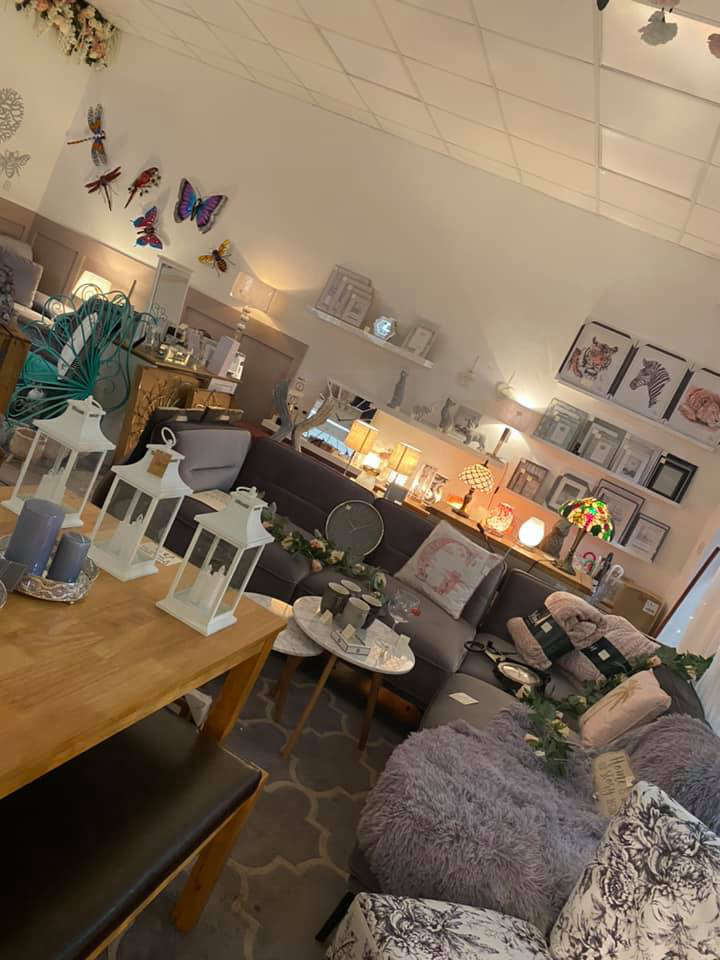 Suzanne's shop
She said they were led to believe the move was temporary until the market was finished.
"There is no guarantee to us going back in the market at all," she added.
Suzanne moved her business into a shop which she has invested time and money into – but now she feels that has all gone to waste.
"I have spent an absolute fortune getting my business up and running after coronavirus and have only been open a couple of months in the last 12-month period," she said.
Traders were visited by council officers on Friday morning but not all were present as there was no advance warning or meeting called.
The council states that as each trader's circumstances are different, they wanted to have the opportunity to speak to them individually to understand their plans and answer any questions they might have at this point.
After the council secured the additional £2m funding, the revised plans now include upgrading electricity and water supplies and work to refurbish the arcade toilets.
As the arcade will become a construction site it is unsafe for traders and members of the public to access.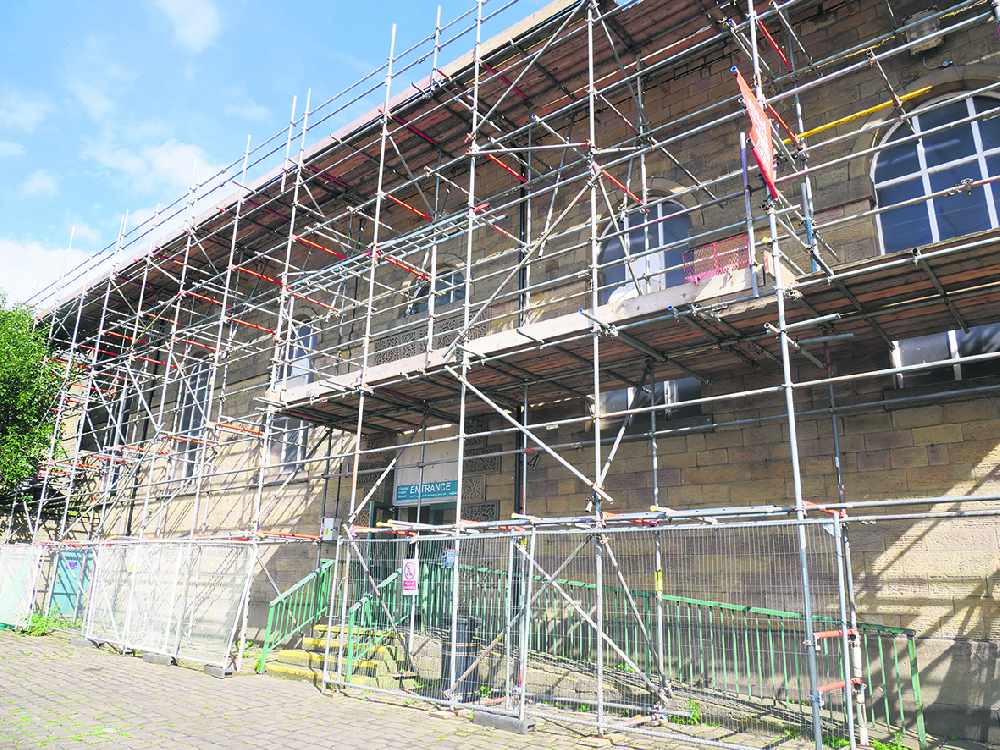 Scaffolding around Glossop's indoor market hall
Cllr Damien Greenhalgh, Deputy Leader of HPBC and Executive Councillor for Regeneration, Tourism and Leisure, said that unfortunately disruption was unavoidable.
"Throughout the project, councillors and officers have ensured we've kept traders informed and worked with them to provide alternative arrangements that allow their businesses to continue to trade – and that has not changed," he said.
"The discussions now taking place are focused on the offer we are making to them which provides for a seamless transfer to a cabin on the outdoor market with no break in trading if that's what they choose to do.
"We've started these conversations at the earliest stage, and six months before the move becomes necessary, to give everyone time to consider what's best for them and avoid the busy Christmas trading period."
However, the cabins are not suitable for all businesses and no alternative options have been put forward to traders.
The council states they have explored other options but there are no suitable retail units available in Glossop large enough to relocate all displaced tenants.
Under the revised plans, the indoor market is scheduled to return in autumn 2022, subject to the work schedule and Covid-19 restrictions.
The council confirmed there are no guarantees the current traders will be able to return until final arrangements, which will include the number of days the market will operate, are confirmed.
Read more from the Glossop Chronicle
Click here for more of the latest news
Click here to read the latest edition of the paper online
Click here to find out where you can pick up a copy of the paper