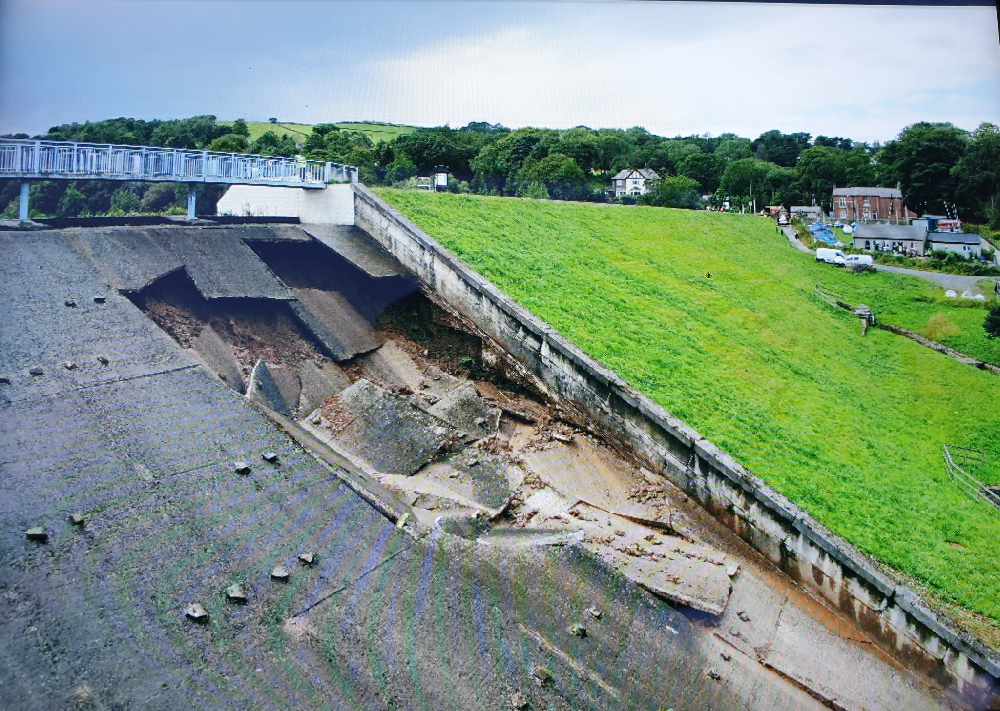 An inquiry into the collapse of the Toddbrook Reservoir dam in Whaley Bridge last summer has been completed and a report will be published soon, the Environment Secretary has said.
More than 1,500 people were evacuated from the town when the spillway wall at the reservoir began crumbling during heavy rainfall in early August last year.
A 'danger to life' warning was issued and a huge emergency operation was sparked to shore up the wall with hundreds of tonnes of aggregate and drain the reservoir.
An independent inquiry commissioned by the Canal and River Trust - which owns the reservoir - was subsequently launched alongside a Government inquiry.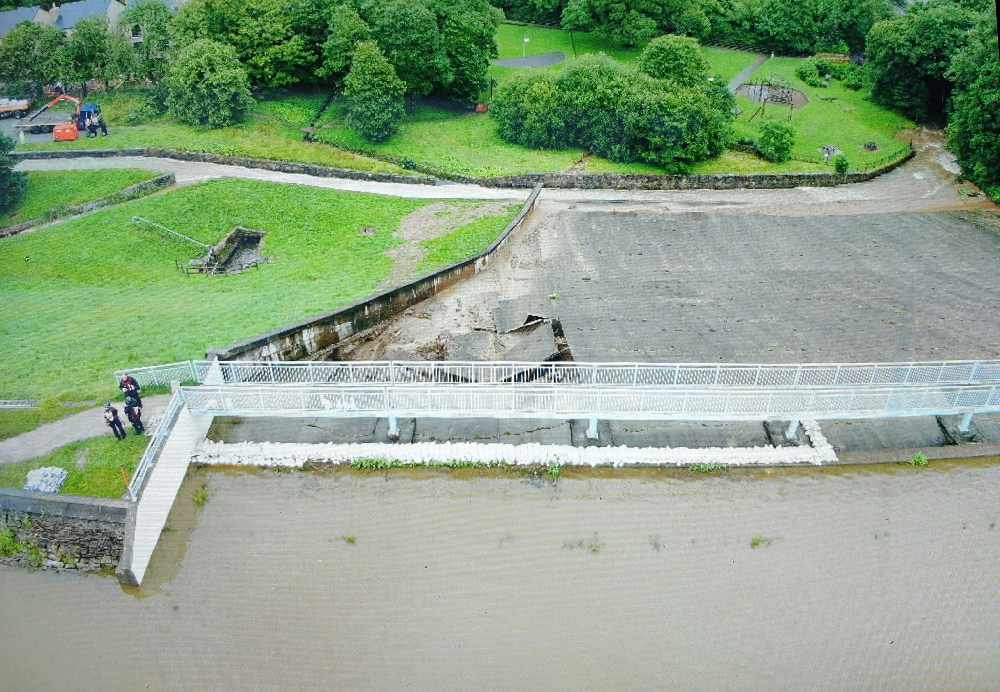 Both reviews sought to establish the cause of the damage to the spillway and identify 'the lessons to be learnt', according to the trust.
But in the House of Commons on Monday night, High Peak MP Robert Largan asked the Secretary of State - the new Environment Secretary George Eustace - for assurance that the inquiry report will be published as soon as possible because "the people of Whaley Bridge deserve answers".
In response, Mr Eustace said the review has now concluded and the report will be released "at the earliest possible opportunity".
Commenting afterwards, Mr Largan said: "I'm pleased that the report will be published soon. It's vital we learn the lessons of this incident and make sure that our dams and reservoirs are properly maintained in future so we can deal with more extreme weather, caused by climate change."
Back in January, a huge engineering project finally got under way to repair the dam at the reservoir but residents have been warned that the work is likely to take several years and cost millions of pounds.