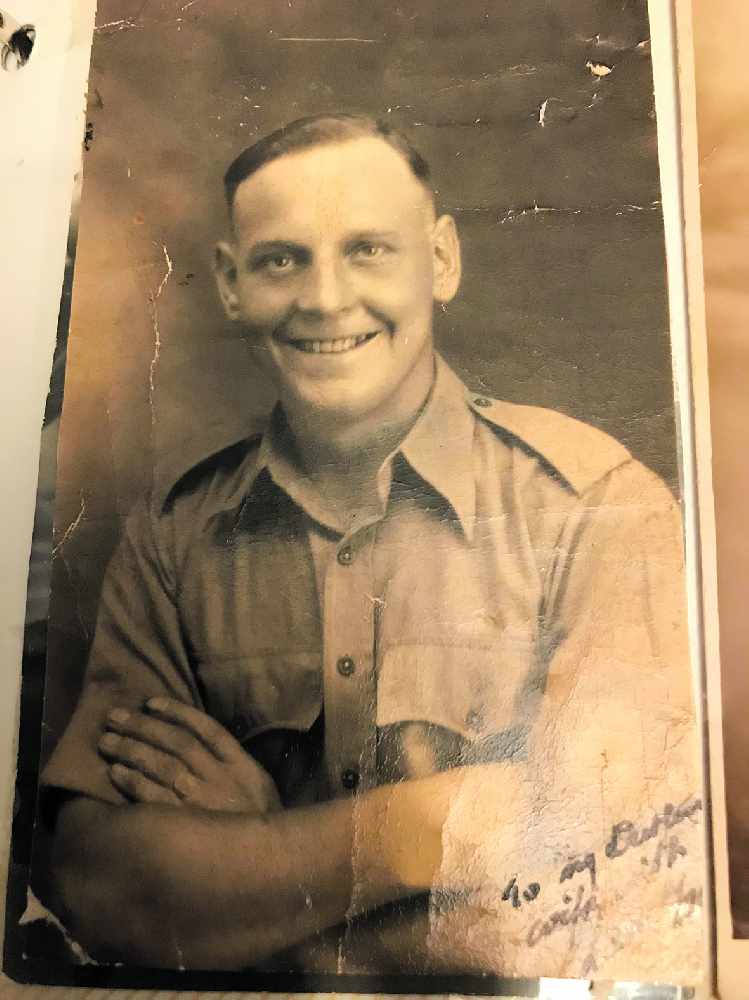 In May, we shared the VE Day memories of Terry Evans from Glossop whose uncle was killed in action on the Dutch/German border in 1944.
Terry himself was born in February 1940 in Manchester and so his very early childhood was one spent entirely in a world at war.
He recalls a time of great poverty and fear, but also of enormous stoicism and determination on the home front - not least shown by the women of the time and his own mother.
But he remembered no celebrations among his own family in May 1945.
Although this was hardly surprising, his mother's brother having been killed just months before the end of the war, while her husband was still away fighting the Japanese.
Terry's father Frederick (pictured) was a boxer before the Second World War, and served with the 14th Chindits in Burma.
He was 'hand picked' to be one of those among an expeditionary force to fight the Japanese in the jungle, but was lucky to escape with his life.
Frederick was picked up with one other survivor on the Burma Road by the Americans after his unit was attacked by the Japanese, the pair having survived for around four weeks alone in the jungle after becoming detached from their comrades following an ambush.
He had gone to war a fighting fit boxer, but was rescued in a totally unrecognisable state, weighing just seven stone and severely malnourished, surviving in the jungle for weeks.
He spent several months in convalescence.
"My mother always said my father was never the same when he came back," remembers Terry.
"He would say he had been to hell and back - he was one of the lucky ones."