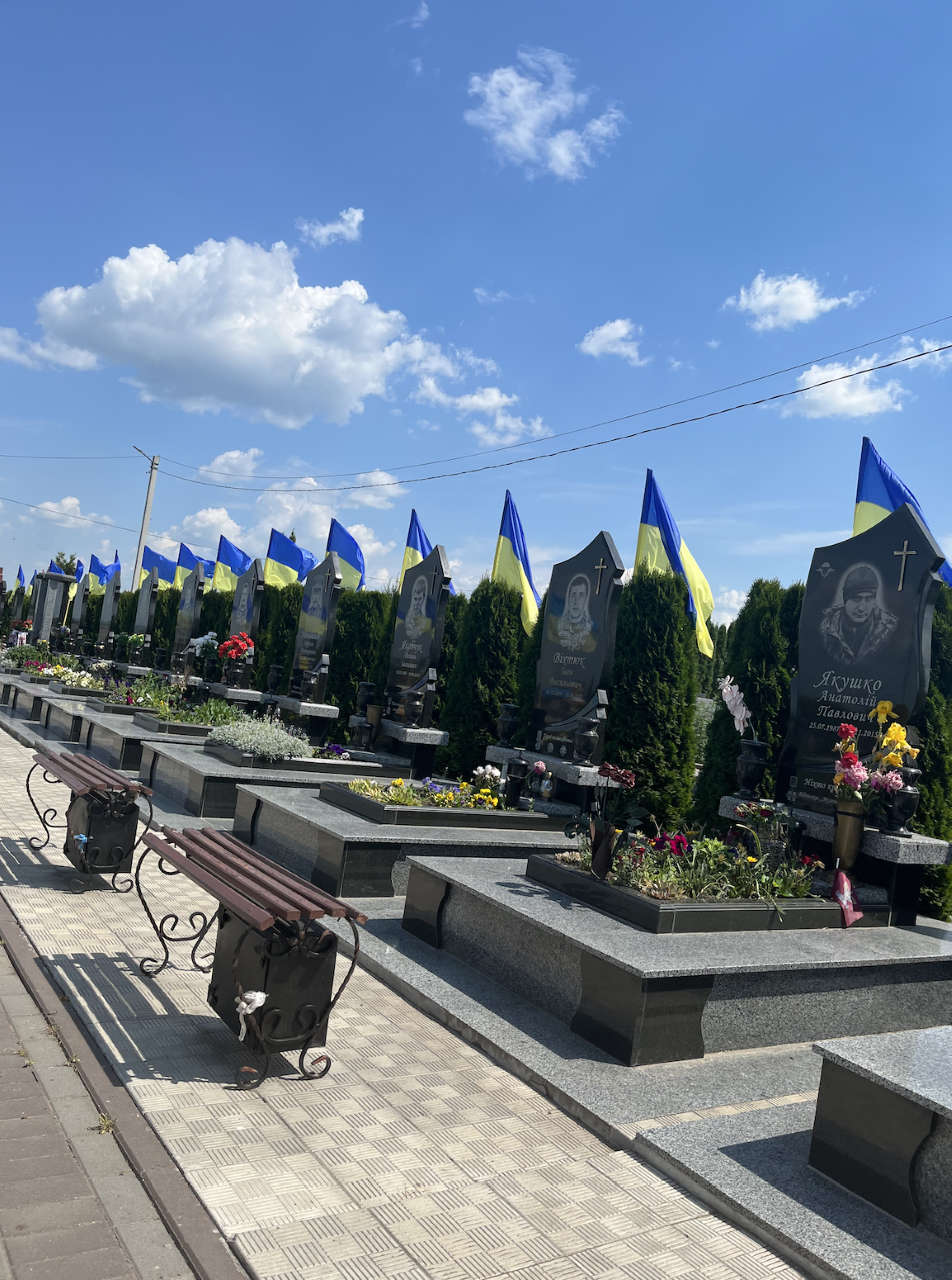 Just 6 weeks after returning from her first trip to Poland and Ukraine, a Tintwistle woman returned to volunteer again.
The time in-between Nikki Dunbar's trips has been spent fundraising, raising awareness, and telling the stories and journeys of refugees.
Nikki told us, " There had been varying rumours about the future of the Przemysl Humanitarian Aid centre. Once a bustling refugee hub, and the last point before they went off to the country of their choice, it looked almost deserted as I passed it this time.
"Arriving at Medyka and what once was the village of charity tents, I was shocked to see most of the tents had gone. Walking through at 2am, you once would have been weaving your way through a sea of people.
"Not now. Nobody. It's at this point you realise that your purpose here is going to be different this time. In just six weeks from last being here, you go from helping in a refugee crisis, with a clear objective of getting people to safety, to now having no clue where you will end up. But assured in the knowledge that your place is to support the country as a whole, wherever you are needed.
"Once you cross the border, you are no longer truly safe - in some respects, literally a game of Russian roulette. Air raid sirens ring out at all times of the day and night - sometimes a false alarm, sometimes intercepted by the Ukraine air defence, and sometimes not. I always knew in the back of my mind there was a chance of being in a place that was targeted, but I don't think I was truly ever prepared to witness one. Even a few miles away, they're terrifying.
"The benefits of being here, however, far outweigh the risks. You watch the situation throughout the country continuously, making moves accordingly, and do what you can to help the most people possible - and that's exactly what I did. My incredible journey took me over 1,000 miles throughout North, West and Central Ukraine, delivering aid while meeting and working with so many inspirational people."
Nikki adds, " I spent a few days with an organisation. They are based a few hundred miles away from Severodonetsk, where the most intense fighting is happening at the moment.
"Many of the people here have full time jobs and volunteer in the evenings or are refugees themselves from the East. It's a sleek operation that provides support to both front-line military and civilians in occupied or target zones. Being shown around the centre, I saw rooms of sleeping bags, blankets, camping mats, uniforms, boots, first aid, medication, clothes, baby supplies, food, water, hygiene provisions.
"These rooms were once full to the ceiling, but now supplies are dwindling as humanitarian aid and donations become less and less. There's also a makeshift pharmacy room where small first aid kits are assembled for the army, containing life-saving trauma bandages along with other items.
"Outside, I meet a group of ladies making camouflage nets and ghillie suites from remnants of their military uniforms. Their sons and husbands are on the front line, and they proudly show photos and tell stories.
"They ask me to help them with their camo net for a short while and tell me that it's symbolic to them that I have helped with their victory. It took me around a minute to apply just one piece of material - they achieve this in about five seconds! But then again, they have made 1,300 of these since February.
She adds, "Speaking to some of the refugees from the Luhansk, they talk about what they have seen and experienced, what has happened to their friends, families, and children ... even babies. These horrors must surely come under the definition of war crimes and are far too distressing to share publicly.
"One young girl, no older than 16 or 17, helped her family escape from near-occupied territories. Her grandparents wouldn't leave as they didn't want to abandon their farm animals.

"She helped more women and children escape, including her own mother. Evading capture herself, her phone was tracked. Another woman, who was one of the last few people to leave Mariupol, told me how they had no food, no water or medicine and, worst of all, they're not allowed to bury their dead. Not only a complete disrespect for life, but also for death too.
"Even liberated towns, such as Bucha, Irpin, and Borodyanka, still have a long way to go to rebuild their lives. No different to the rest of the country, the feelings here are of hope. People still live here and have even returned, and they are trying to get back to some sort of normality.
"Gas and electricity has been reconnected, some small shops have reopened and a huge clean-up operation has taken place since the occupiers left. While it's always said that it's only military targets that get hit, just driving through these areas shows that it's clearly not the case. They just want to cause as much devastation and terror as possible.
Nikki says, "The day the occupiers arrived, they turned over cars so people couldn't escape, aimed missiles towards hospitals and residential buildings. Every flat was looted for anything valuable, they smashed through doors, put bullets through windows. People were shot if they tried to run away or escape, and mobile phones were confiscated as they were led into basements.
"It was a privilege to be able to present medical supplies to the director of the hospital. Simple things like bandages, burns dressings, plasters, all contributing to the burns department, trauma, neurosurgery and intensive care – all hugely appreciated and purchased thanks to the funds I've been able to raise."
Read more from the Glossop Chronicle
Click here for more of the latest news
Click here to read the latest edition of the paper online
Click here to find out where you can pick up a copy of the paper