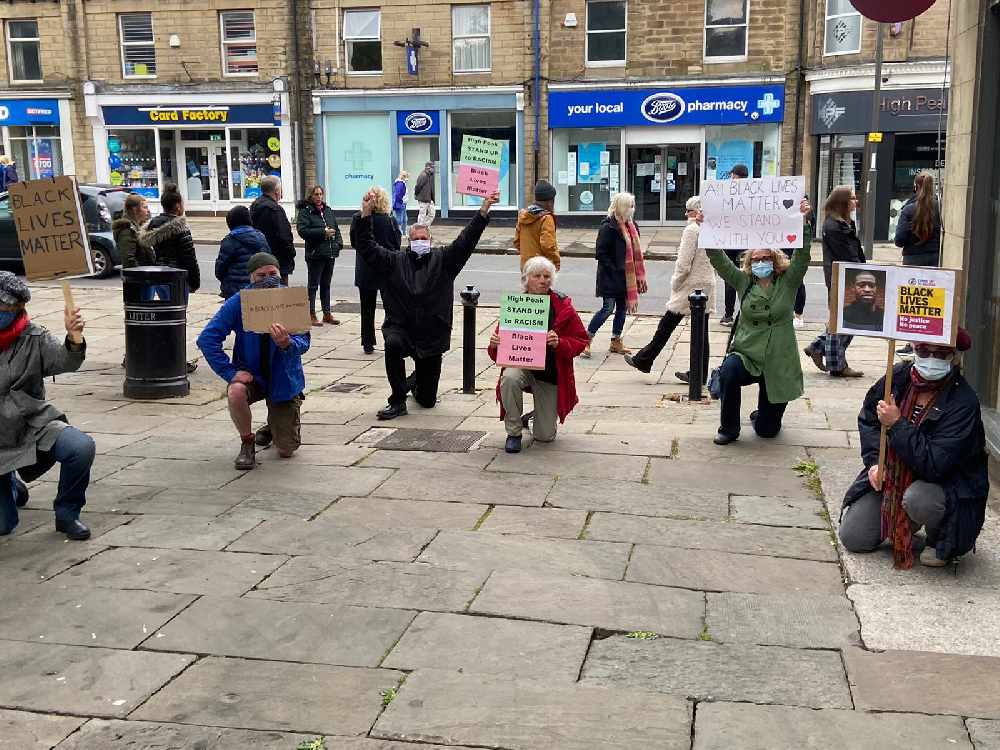 There will be three peaceful demonstrations taking place simultaneously in Glossop, New Mills and Buxton on Wednesday (8 July) to support the Black Lives Matter movement. 
The events are being organised once again by High Peak Stand Up to Racism and will take place on High Street West in Glossop, High Lea Park in New Mills and the Pavilion Gardens in Buxton.
Carole Baxter, Secretary of High Peak Stand Up to Racism, said: "There is still very strong feeling amongst people in Glossop, as there is throughout the country, that this issue must not be allowed to drop until our government takes some action to address racism in the UK.
"Words are not enough. They must start to properly compensate the Windrush victims; change the hostile environment for refugees and asylum seekers; urgently address the disproportionate deaths from Covid-19 of Black and Asian people; work to eradicate prejudice in the criminal justice system; and introduce anti racism and more diverse history into our school curriculums."
People who would like to attend are asked to gather at the respective locations at 5.45pm in preparation to 'take the knee' at 6pm.
Organisers say the demonstrations will be carefully socially distanced.
People who wish to attend are encouraged to wear a face covering, make a placard if they can and write a short message about why they believe Black Lives Matter, which can be pinned up with others on Norfolk Square in Glossop.
Anyone who would like more information is asked to contact highpeakstanduptoracism@gmail.com.
Main image:
Peaceful protestors in Glossop town centre at a recent Black Lives Matter demonstration.