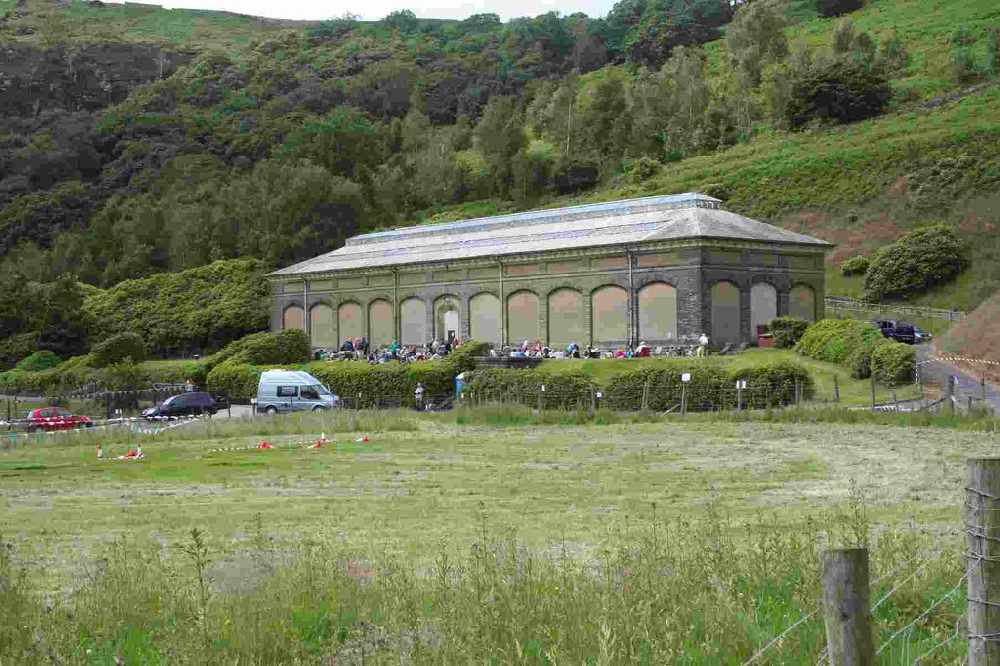 United Utilities say it is planting trees and restoring blanket bog in the Peak District to help combat climate change. 
The regional water firm has planted 10,000 trees around its treatment works in Kinder in Hayfield - near Kinder Reservoir and famous beauty spot Kinder Scout.
It's another step towards the company's ambitious goal of planting one million trees on its estates by 2030.
The trees being planted are all native broadleaf varieties, such as oak, silver birch and rowan, which the firm say will 'help improve the landscape and biodiversity in the area'.
Kinder Water Treatment Works was built in 1912 to filter the water from Kinder Reservoir before it was piped to local homes and businesses. The brick building with its rows of arched windows and skylights is a familiar landmark to locals and visitors to the Kinder Valley.
The iconic building has stood derelict since 1995, when United Utilities diverted the water from Kinder Reservoir to the Wybersley water treatment plant near Stockport, and was put on the market back in 2015.
Meanwhile, United Utilities has also recently completed significant sphagnum moss planting in the Goyt Valley, as part of an ongoing conservation programme there which is linked to its 1,000 hectare peatland restoration target.
In the Goyt Valley, the company is restoring and enhancing priority habitats, with particular emphasis on blanket bog vegetation communities. The restoration of these habitats will support the populations of important moorland bird species, including merlin, golden plover and short-eared owl.
Sphagnum planting will help to increase the biodiversity of vegetation and will also contribute to improving water quality. Sphagnum also helps the peat retain more water on the moorland, which in the long term will help with flood management.
Ross Evans, United Utilities' estates and land manager, said: "This is one of a host of formal tree planting schemes we're carrying out across the region which follow on from the success of the pilot nursery project in Rivington, Lancashire in October 2020, where we planted 20,000 acorns all collected from local oak trees.
"Both the woodland and peat restoration projects are all part of our plans to be net zero carbon from the end of this decade."
Already up to 25 per cent of the electricity used by United Utilities is generated on its own sites through renewable schemes such as solar farms, wind turbines and the production of biomethane from sewage treatment.
The company say that all 1,600 of its vehicles will run on electricity or alternative fuels such as hydrogen or biodiesel by 2028.
And by 2030, the water firm has pledged to improve its land holdings by planting more than one million new trees (creating 550ha of woodland) and restoring 1,000 hectares of internationally important peat bog.
Main image:
The filter house at Kinder Water Treatment Works, pictured in 2012. Credit: Dave Dunford/Geograph.
Read more from the Glossop Chronicle
Click here for more of the latest news
Click here to read the latest edition of the paper online
Click here to find out where you can pick up a copy of the paper