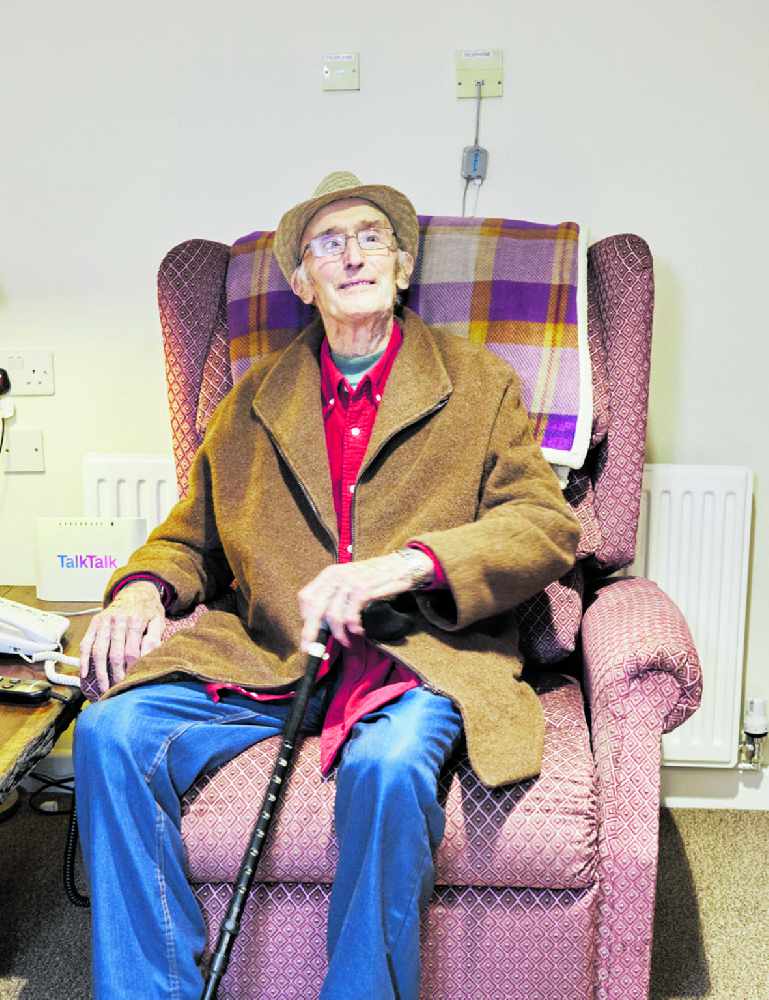 In December last year, The Glossop Chronicle reported on the community efforts surrounding 89-year-old Carl Marshall, who desperately needed help due to his appalling living conditions. 
But thanks to the sheer hard work of local people and businesses far and wide offering their time and services, Carl was able to move back into his family home in Dinting at the end of September.
The project was originated by Oakwood staff-member Robbie Nash, who drew attention to the problem after chatting to Carl during his visits to the pub - where he often enjoys a chat and a glass of red wine.
Carl, who has lived at the house all his life, was forced to leave it due to a bought of pneumonia and stayed at Whitfield House while he recovered.
But he was unable to return until something was done about his living conditions, with Carl still relying on liquid propane gas canisters to heat his home and the walls straining with damp.
It was while celebrating Carl's birthday that Oakwood managers Alison Swithenbank and Kevin Stanley launched the 'Helping Mr Carl Marshall Project.'
The group took to social media, where a funding and volunteer appeal was met with an outpouring of support, with individuals donating time and materials free of charge to the cause.
Project manager Les Wilcox, alongside Tommy Styles, spent hundreds of hours working on the house alongside their full-time jobs, setting on demolishing whole parts of the building, upgrading the boiler and even providing the sitting room with a window to let natural light in for the first time.
"Just the internal walls and saving the structures have taken nearly 5,000 linear feats of timber and steel. That took myself, four joiners and two volunteers, nearly six weeks of just building the skeletal form of the new house," explained Les.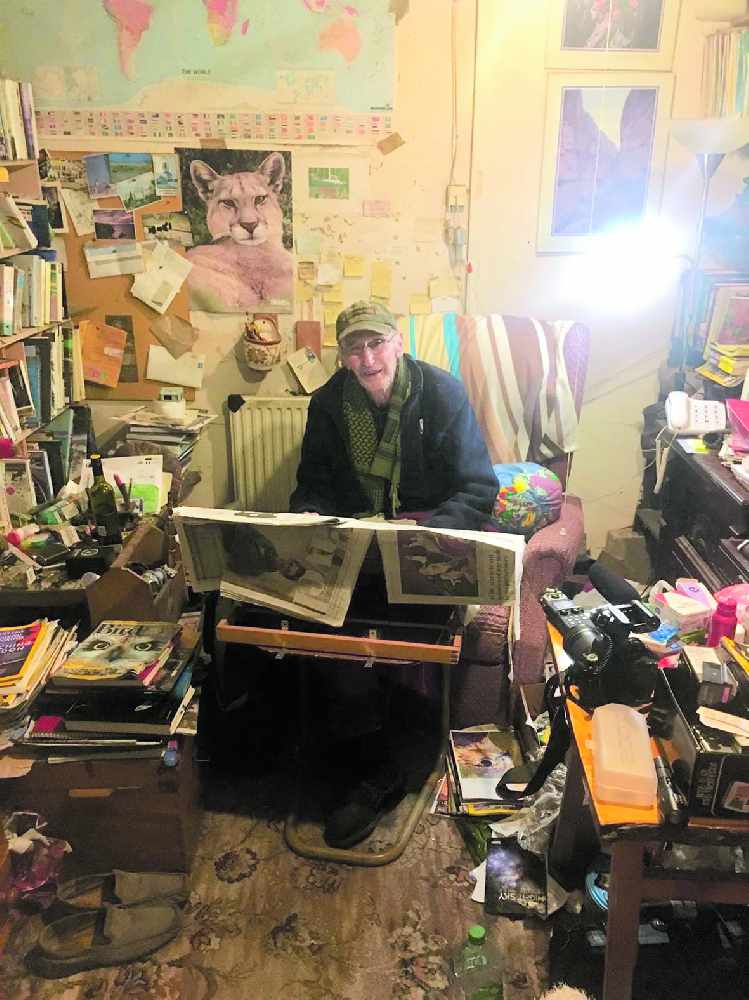 "As well as volunteers, we had company contributions, not just materials, but discounted goods and places sending labour that was already paid for by those companies - for example Cadent the gas company waived their £2,000 bill," explained Les.
"A local installation company donated all the flooring which costs £60 a sheet - and we went through 12 sheets of it! But the results speak volumes. It was well worth doing."
The house has been thoroughly transformed through the team's hard work and vision, leaving Carl's home looking bright, feeling warm and housing the items he's treasured over the years.
But for Alison, who sees Carl as an 'adopted' Grandad, the project has proved a lifeline for him.
She said: "I guess we've extended his life because he wouldn't have survived coming back home after falling ill with pneumonia. That's what started this off - if he had have come back I don't think he would be here now.
"We have a long list of things that he wants to continue improving such as outside and the outhouse, so that's the next step.
"I lost my grandparents when I was 13 and having someone of his age in my life, which I haven't had for years, is really special."
Carl, who will turn 90 in a month's time, was keen to thank all those who helped him over the course of the year.
"I'm blown away. I literally am with all the work that was done here, with all the lighting and wiring - the bathroom should be given an award in one of those posh magazines," he said.
"I hope to go into the local firms and thank them personally for their time and material, like the carpet, and all the many other things they did. Just to say with much gratitude thank you, thank you, thank you.
"And the best way of doing that is that I hope to stay here for a long, long time."
Main image:
HOW IT USED TO LOOK: Carl Marshall in his home last year