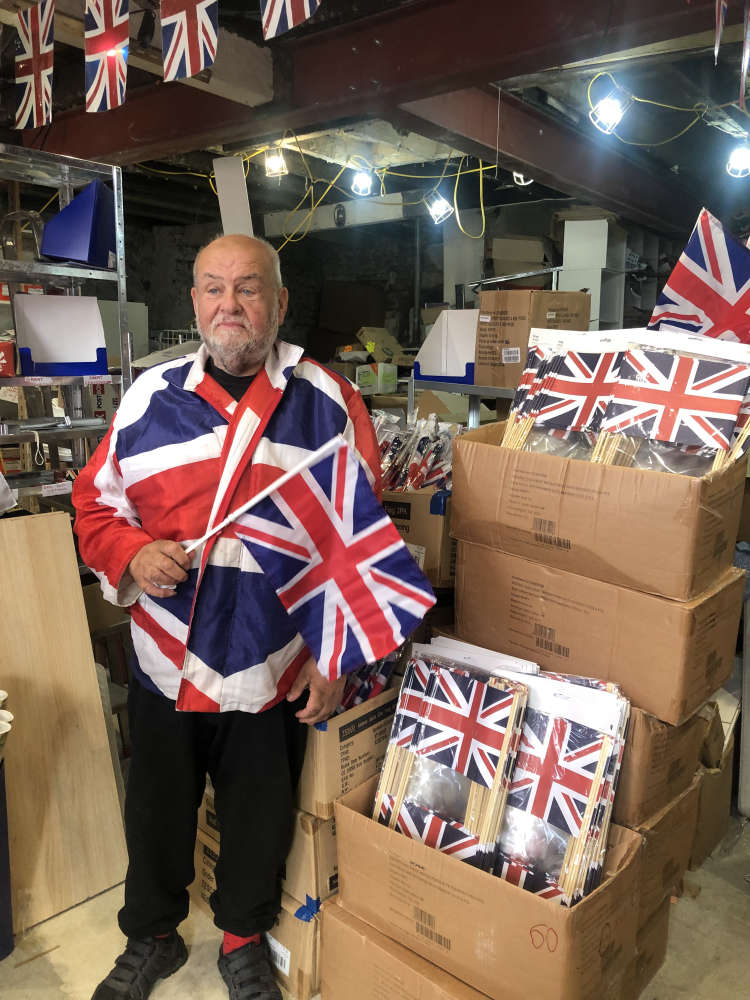 Roland 'Roly' Holroyd in the Jubilee spirit.
Another popular figure who has been trading in Glossop town centre for decades is set to retire in 2023.
Roland Holroyd, 68, has run Roly's Pick A Card on Norfolk Street since 1983.
He reckons he'll work for another year and then go off and have some fun.
Roly told the Chronicle that he believes he has the oldest card shop in Britain, as the previous owners of his shop also sold cards.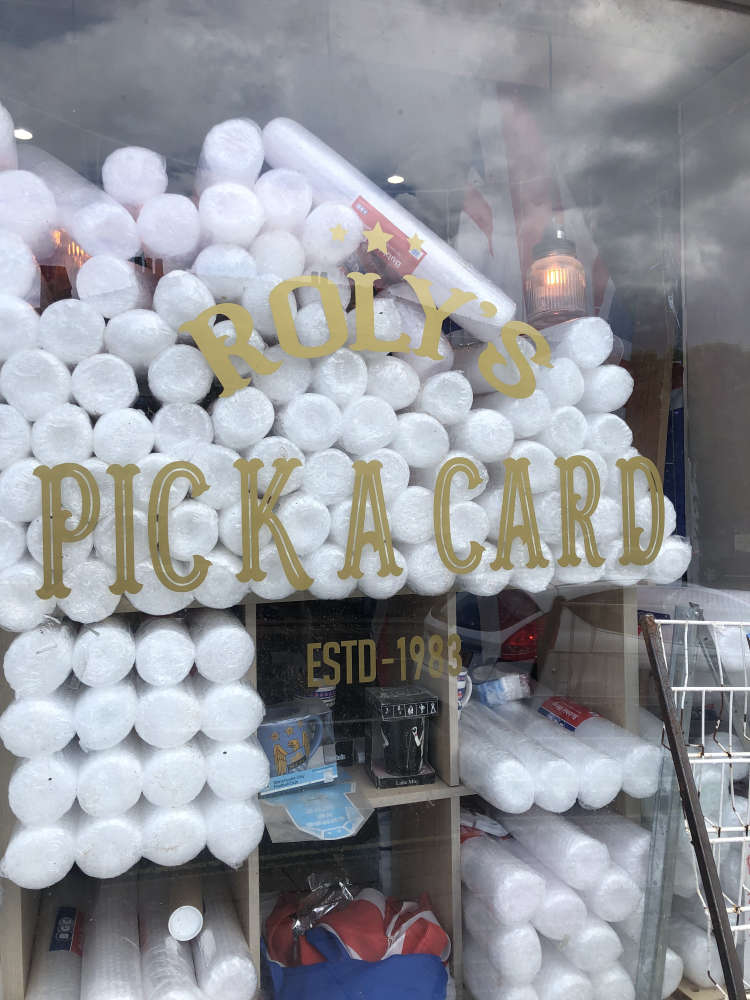 Roly's Pick A Card shop on Norfolk Street
He said: "I'm trying to contact the Guinness Book of World Records to stake my claim to the title! Clinton Cards opened the first shop in London in 1968 but we've been here since 1964.
"It has to be the oldest shop in Glossop. The town has changed a lot over the years. It's a younger population that comes in now. But the people of Glossop are lovely and it's been a real pleasure meeting them over the years.
"I just like working but I reckon I'm going to retire next June but I am going to come back and sit outside the shop or the taxi rank opposite."
Roly's been doing a roaring trade on bunting and flags in the run-up to the Queen's Platinum Jubilee. He's even been selling items to people queuing up at the traffic lights outside.
He has sold 8,000 packs of bunting and even witnessed a scuffle outside last weekend as people squabbled over the last packs.
Hear more from Roly speaking to our reporter Gill Garston below...