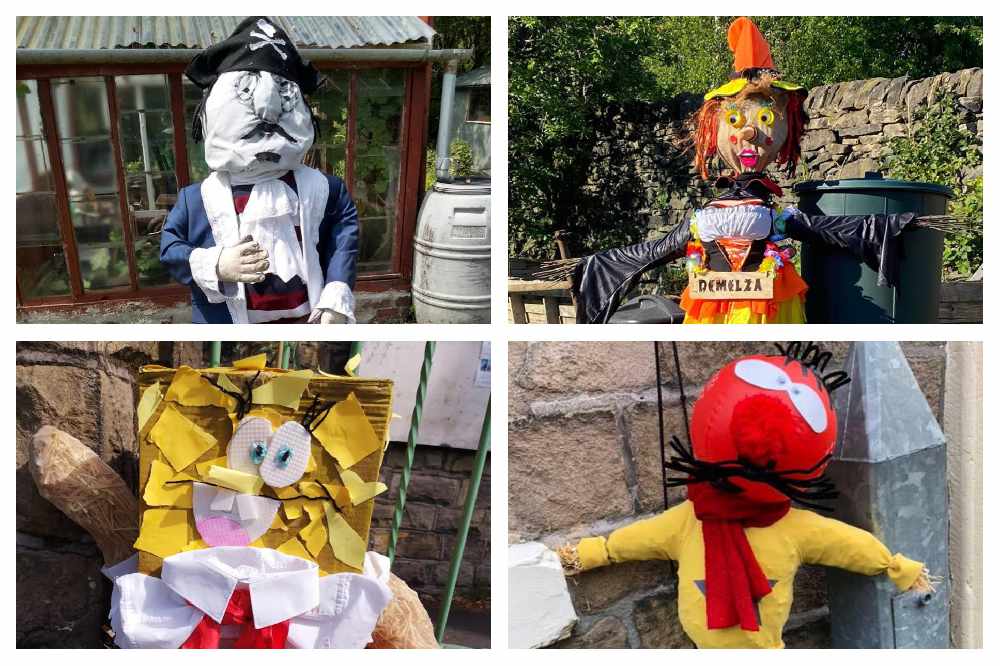 Scarecrows could soon be springing up all over the place.
Charlesworth and Broadbottom are having 'trails' with Hollingworth holding their trail first.
The Friends of Hollingworth say the trail will run from June 19 to July 3 and the theme is 'heroes'.
It should be a big event as there are also plans to decorate the village.
Apparently 'visiting scarecrows' are also welcome.
Maps and trail details will be available online at Hollingworth Bakery and the Hollingworth Village Stores.
There are cash prizes of £30, £20 and £10 for the best three straw men or straw women.
The results will be announced on July 10.
For more details contact andreawhitejerzembek6@outlook.com or maryjesop23@gmail.com.
If you are taking part, please let Andrea know by June 17.
Main image:
Scarecrows from last year's annual Broadbottom Scarecrow Fortnight