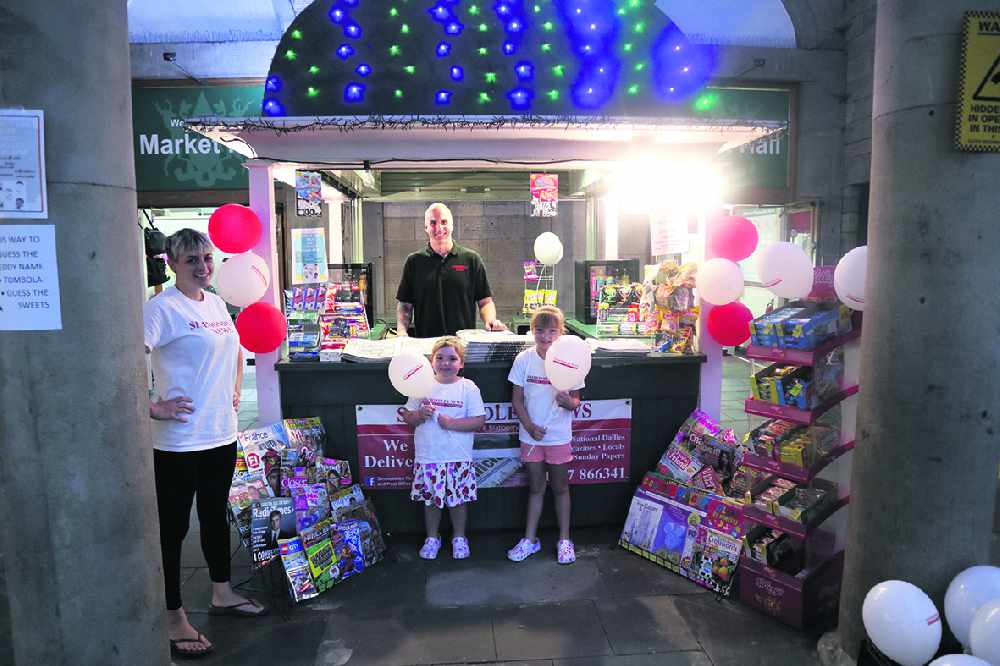 Simmondley News have set up shop at The Kiosk in Glossop's Market Arcade, in the hope of bringing daily local news and magazines to the town centre.
Having taken over Simmondley News Agents and Post Office back in 2017, Rick Ingham approximately serves 900 customers their papers in addition to a number of loyal locals who come in to the shop.
But last Tuesday marked the newest venture for the shop, having taken over an iconic spot in Glossop's Arcade to create a 'proper news stand' at the heart of the market.
Sarah Ingham said her husband and the shop's team are actively involved in the community, having recently started a 'pop-up' shop at one of Glossop's residential homes – but have still made time to pursue new avenues.
She added: "People of Glossop frequently commented to Rick and the team that a newsagents is needed and that there is nowhere to buy early morning papers in the town centre - so when we saw that the Kiosk was up for let in the market arcade it was a no brainer really.
"We are very excited about this venture and would love to contribute to the wonderful Glossop community vibe – we hope that by providing a six day service it will bring people into the market and town centre," Sarah said.
The open day saw a fully-stocked shop and balloons ready to be given out to children, with the Kiosk open Monday to Saturday from 7am to 4pm selling a wide range of newspapers, magazines and general drinks and confectionery.
The kiosk was also on top form for the Market's fun day last Saturday, with Rick and Sarah joined by their two daughters Maddie and Alice for the occasion.