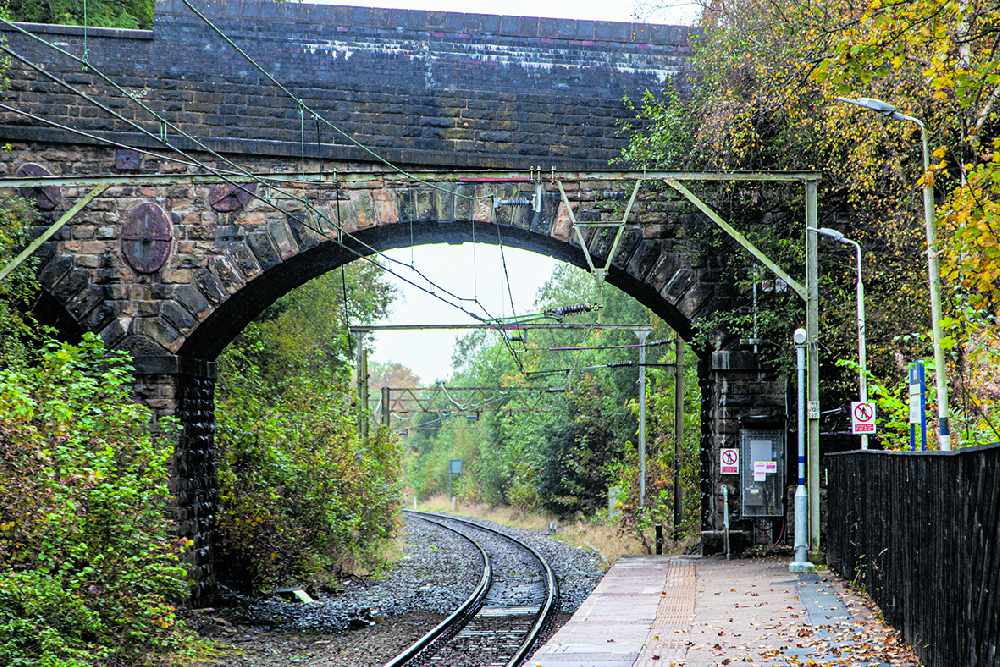 A £500,000 scheme to strengthen a Hadfield railway bridge has been put back again and it's all to do with bats.
Work on the bridge over the track at Park Road should be well on the way by now.
But it's been halted twice and a road closed order suspended when a colony of bats was discovered in the bridge.
Andrew Campuzano, an ecologist at Network Rail, said: "We've had to temporarily pause our strengthening and waterproofing upgrade of Park Road bridge near Hadfield station after brown long-eared bats were found roosting in the structure.
"We're now working with Natural England to make sure the species can be sensitively relocated before work can resume in the next few weeks."
No re-start date has been mentioned. But Pete Clayton, who lives on nearby Marlow Street, reckons it could be spring at the earliest.
He told us: "I live just yards from the bridge and have spoken to contractors and the site manager.
"A bat ecologist visited and confirmed that the bat roost is active and so no further work can be done until the roost can be relocated in the period between May and August.
"The plan is to confirm that the bats have left the roost and to block up access, having already provided alternative nest boxes in the immediate vicinity."
He added: "The crazy thing is, two large machines arrived expecting to carry out work to remove Tarmac and expose the original archwork.
"One had travelled from Bradford, and the other from Cambridge, but both were sent home after the ecologist's inspection.
"My question is, why were they not told before, given that the presence of bats has been known for weeks now.
"Several hands certainly don't know what the others are doing and we and/or rail passengers are paying for this mismanagement."
A Network Rail spokesman said: "We have followed all of Natural England's guidance since the discovery of an active bat roost.
"Based on that guidance, all work has now been halted to ensure the bat roost is not disturbed. We are awaiting licenses so our essential bridge upgrade can legally continue.
"Protecting wildlife while we maintain the railway is a legal obligation which we take extremely seriously."
In an on-line message to constituents, Padfield councillor Ollie Cross said: "Network Rail confirmed that the work was cancelled again due to bats returning to roost and they intend to carry out the work at some point next year.
"I've contacted Network Rail again to urge them to stick to their word by keeping local residents abreast of developments.
"I've also urged Network Rail to fulfil their promise to provide additional signage indicating that there is no diversion through Padfield once work finally commences again."
A spokesperson for Natural England said: "In the UK all bats and their roosts are protected under both European and domestic legislation.
"An application can be made to Natural England for a licence to permit otherwise unlawful activities, for a number of specific purposes, including Public Health and Safety, and 'Over-riding Public Interest'. Where the nature of the works means that it is not possible to retain the roost in its existing location alternative roosts can be provided as compensation. The location and type of roost required will be dependent on the conservation significance of the roost to be lost.
"Natural England Wildlife Licensing Service has been discussing this case with the ecologist and Network Rail.
"Natural England has provided advice on the need to submit a licence application with the appropriate level of information for us to be able to fully assess the proposals and issue a licensing decision."