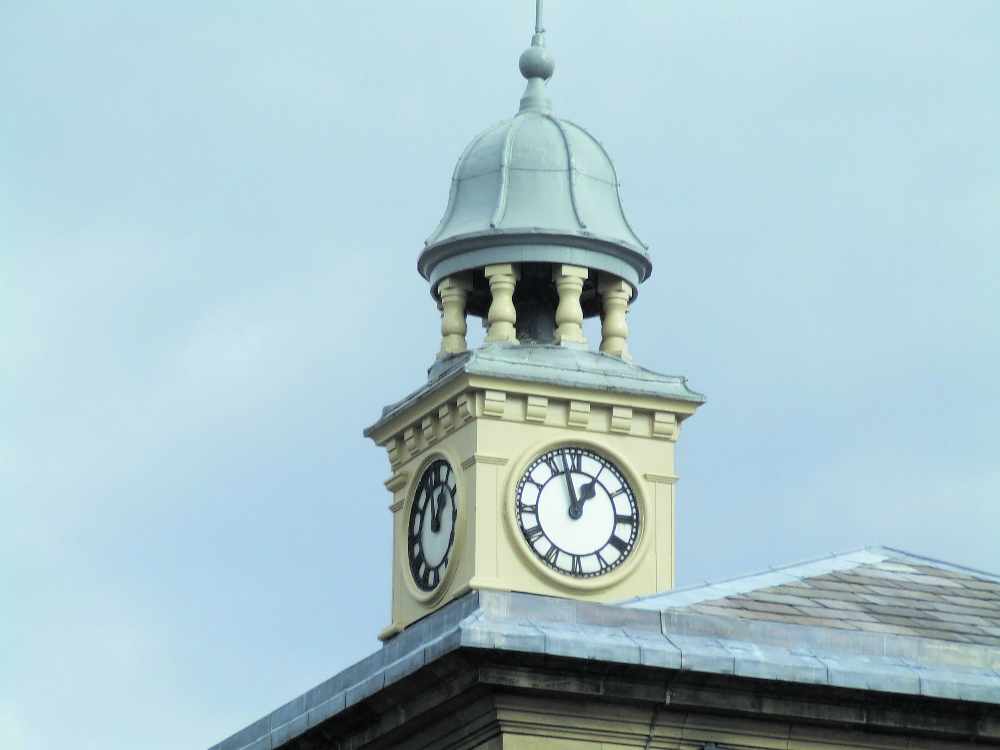 Glossop's Town Hall clock continues to confuse and irritate residents and visitors alike.
Once again it has ground to a halt. For days its fingers have been permanently and firmly fixed at 12.55.
And you can hardly call it teething trouble.
The clock dates back to 1897 and repairs have been on-going - off and on - since 2013.
'Clock watchers' claim the latest repairs resulted in the clock working for a few days.
Then the fingers 'started spinning around' and then it suddenly stopped.
High Peak Borough Council speaking yesterday (Wednesday) said: "The council is investing significant sums in restoring Glossop's heritage halls and the clock at the Town Hall is being repaired as part of this project.
"The repairs have been carried out by clock specialists, Smiths of Derby, and we'll be monitoring and testing the clock to ensure it keeps good time.
"Work is also currently being carried out in the shops in the Arcade which requires the power to be turned off for periods which may result in the clock stopping.
"Once the power is restored the clock should automatically re-set the time and restart."
Council leader Cllr Anthony Mckeown said: "Whilst some of the issues of keeping it on time have been long running, we hope that these works will resolve those problems.
"People can be reassured that once the repairs have been carried out, the clock will work again and we're also taking this opportunity to restore the back lighting that was removed whilst the roof works took place."