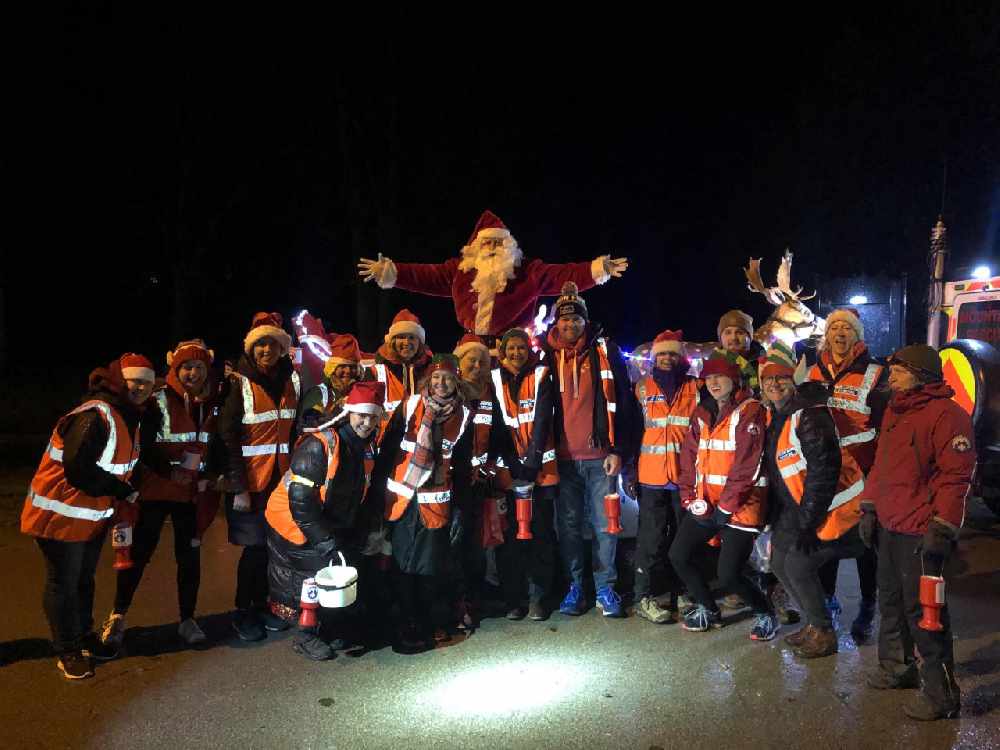 Glossop Mountain Rescue Team has paid a huge vote of thanks to the people of Glossopdale who supported their Christmas events.
Spokesman Peter Jozefczyk has also given the team's thanks for the public's fundraising support during the rest of last year.
He was speaking following another successful 'Santa Run' when members took Father Christmas on another sleigh ride tour of the town.
Speaking on behalf of the team, Peter said: "We hope you have enjoyed our Santa events and we'd like to say a big thank you to the kind and generous people of Glossopdale who have donated and supported us this month, and throughout the year.
"All the team are volunteers and so every single penny of the money raised goes to pay for essential running costs, such as medical supplies, vehicles and equipment.
"Without your help the team would not be able to operate.
"We'd also like to thank again all the marvellous volunteer elves from local groups who have helped Santa on his rounds again this year," Peter commented.
The team is particularly grateful to: Glossop Cricket Club, Glossop Happy Ramblers, Glossop Ladies Rugby Club, Glossop League of Ladies WI, Glossop Police Cadets, Glossop Round Table, Glossop Sailing Club, Glossop Ukulele Group, Glossopdale Harriers, High Peak Horse Riding Club, Red Ramblers, Start2Jog and Tameside Ramblers.
Main image:
TEAM SANTA: Glossop Mountain Rescue Team with Santa and their supporters giving a cheer to the people of Glossopdale.