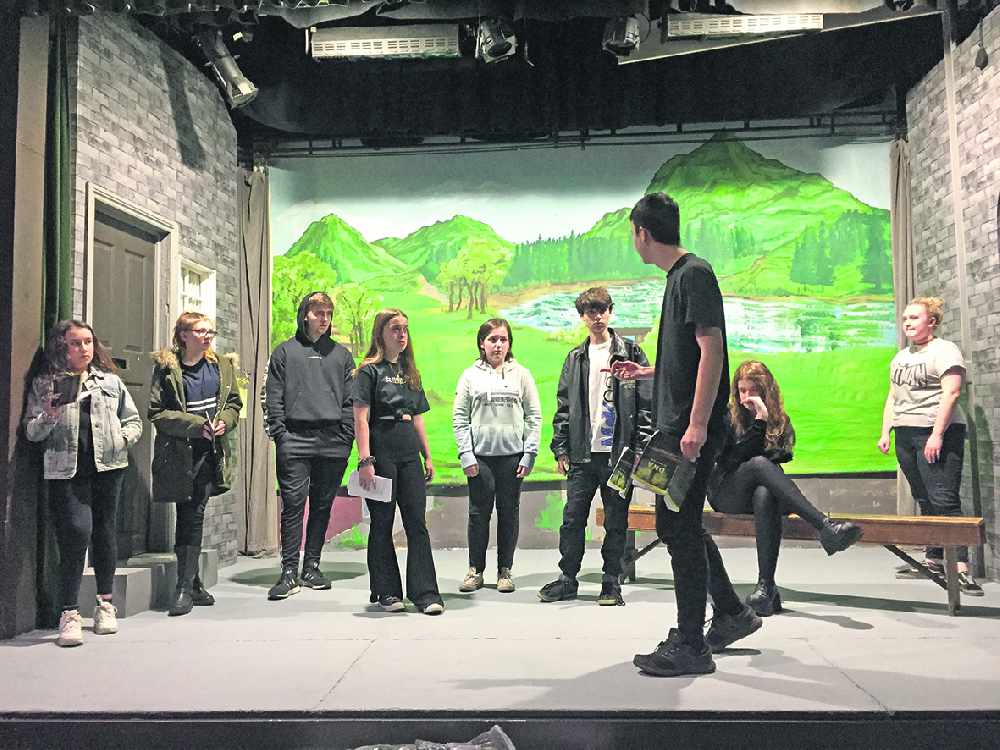 Partington's Youth Theatre has been teaching local kids to love the arts for fifteen years - we found out what makes it so special.
Since starting Partington's Youth Theatre 15 years ago, Penny Smith has fondly watched hundreds of local children form a love for the arts and grow in confidence.
Running on Tuesdays, Thursdays and Fridays, the youth theatre is very much a place for youngsters to come and make friends, boost their self-esteem and tread the boards, with many alumni going into acting, film, journalism and theatre afterwards.
It's very much a labour of love for Penny, who balances running the group alongside her pastoral work at Chapel High School and her fourth year training to be a therapeutic counsellor – but still strives to provide a 'safe space' for kids to escape the stresses of modern life.
A testament to the Youth Theatre's popularity can be seen just by looking at the waiting lists, with families eager to get their children spots across the Junior, Intermediate and Senior classes.
"We use drama as a tool to
explore lots of different things," Penny explains.
"I think the world is ever-changing, there's increasing pressure from things such as social media on kids that's becoming immense. They really can get a bad rep.
"I wanted to give them a place where they can just explore 'stuff' - emotions, thoughts, issues that go on inside drama and outside – and provide them with a bit of a toolkit for life."
When the Glossop Chronicle visited last Thursday, the Senior group was busy rehearsing their own productions: DNA, Brainstorm 1 and Brainstorm 2 ahead of next week's performances.
But this time the kids are putting their skills to the test and are directing their peers in a selection of plays, a challenge which they have risen to with relish.
Tom Maddocks, 17, and Emily Moores, 17, are both directing and starring in 'DNA', which follows a group of teenagers trying to bury a dark secret in a wood.
Tom, who has been a member of the group for a year and a half, told us he's enjoyed every minute of his time here, despite initially being the only boy in the Senior class.
"Personally, I want to go on to be an actor, so there's a lot of skills – not only acting techniques – but things like socialising that I've learned since being here… initially I wasn't the most outgoing person but it has helped loads," he said.
Emily, who also does drama at college with Tom, added that she has seen a huge difference in
quieter pupils since starting.
"At school it can be quite serious so it's great to come here and do it how you want to, there's no judgement from anyone," she said.
The sentiments are repeated from the groups downstairs, who are both rehearsing their own versions of 'Brainstorm', a play that explores how teenagers' brains work – which has been partially devised by the teens themselves.
Laura Houghton, 16, has been keenly directing her group, who are essentially playing versions of themselves onstage, but also mentioned the difficulties of working with friends.
"I do find this sort of thing relaxing because when I come here, I know everyone and we're all really close," she said.
Brainstorm 1 and DNA will be shown at Partington Theatre, Glossop, from 7pm tonight (Thursday), with Brainstorm 2 and another showing of DNA the same time tomorrow night. Tickets are £9/£7.50 and can be bought at http://partingtonplayers.org.uk/tickets