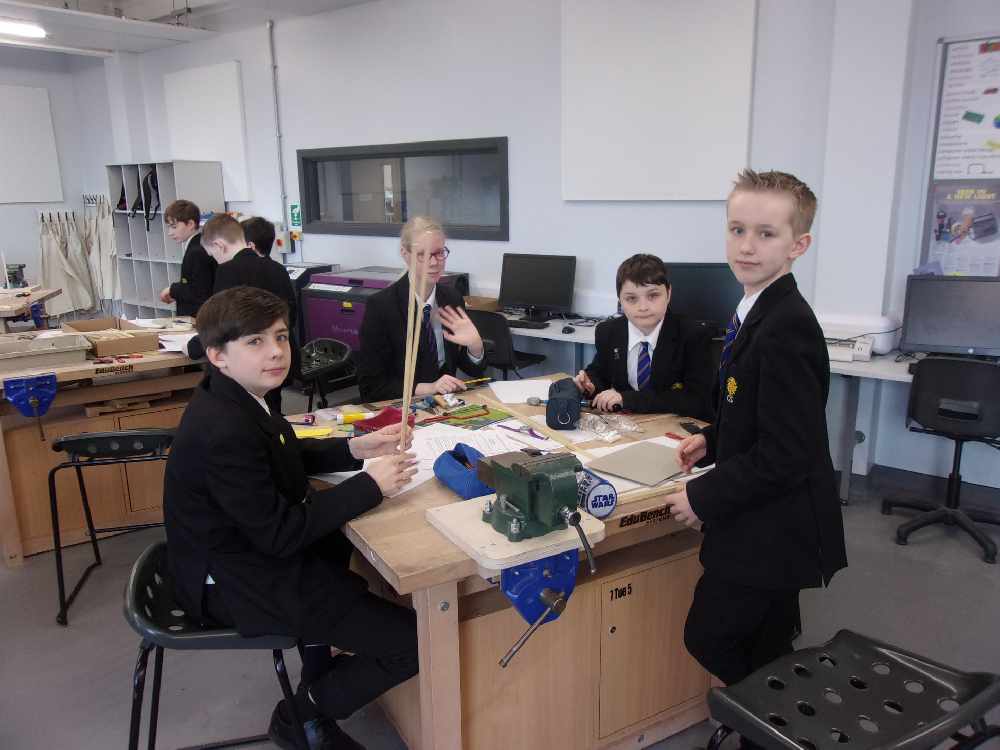 Young students took technology to task in a school competition.
This year's Glossop Rotary Club Technology Tournament had five teams of Glossopdale Year 9 students competing against two teams from St Philip Howard.
The teams were provided with all the equipment and materials they needed to complete the task which was to create a circuit to flash an LED bulb up to 40 times, this then lit up a wooden billboard advertising a Rotary Club event.
The teams read their design brief before starting to plan how they would approach the design challenge.
The Rotary Club members marked the teams on their performance throughout the day until it was time to test the final models.
Glossopdale teams took third and second position, with two teams left to take the top spot in the Rotary competition.
St Philip Howard had a very strong design, and in the end it was a draw between St Philip Howard and Glossopdale's all-girl team of Erin Bryson, Laura Shier, Chloe Wilson, Louise Townson and Katie Coley.
Main image:
SCHOOL LESSONS: Glossopdale students take part in the Rotary Club Technology Tournament.