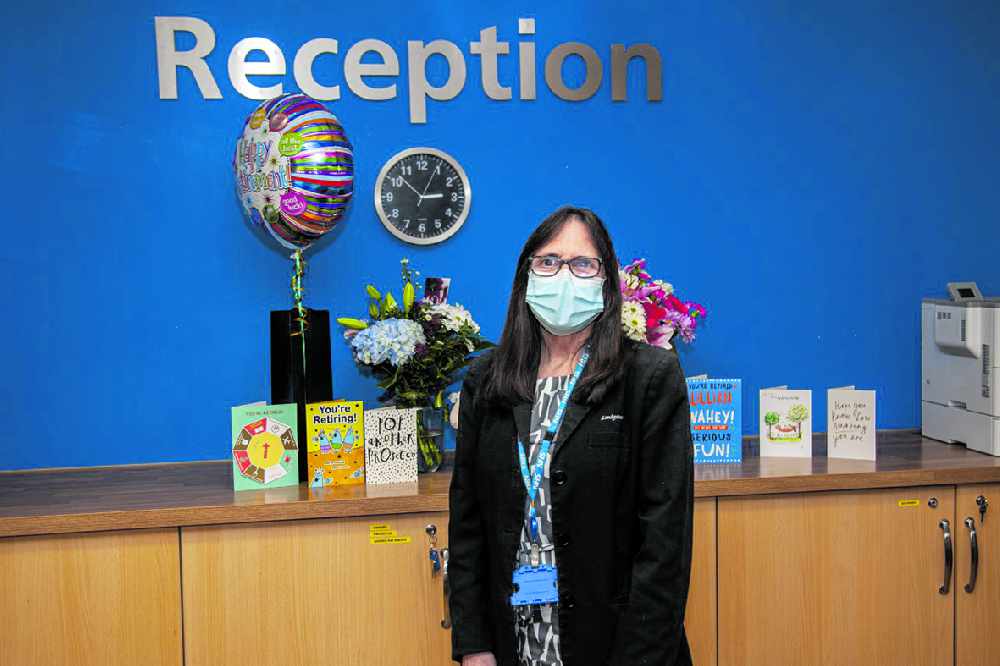 Lillian Moss admits that tears flowed on her final day at Hadfield's Lambgates Health Centre.
But it wasn't only Lillian - who was retiring after more than 30 years as a receptionist - shedding them.
Colleagues, who had become friends, were joining in as they handed over cards and presents and wished her well.
Lillian, 66, said: "There were certainly tears as staff and patients said how much they would miss me and were sorry to see me go."
It was however a case of 'see you later' rather than goodbye between Lillian and some of her friends at Lambgates.
Covid-19 permitting, catch-up get-togethers are planned, but due to the restrictions it could be later rather than sooner.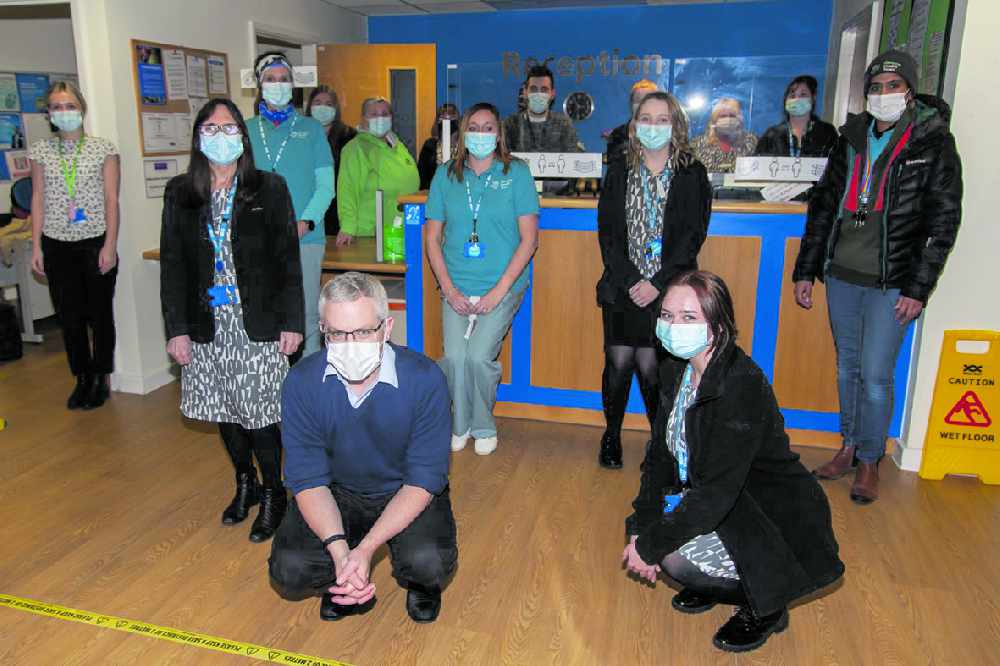 Lillian, who lives on Lower Barn Road, Hadfield, said: "It may have to be in the summer.
"When I decided to retire two years ago I had plans to go on holiday, spend more time with grandchildren, go out to lunch - those kind of things, but now you can't due to the restrictions."
Lillian, who is married to Alan, still plans to see more of her grandchildren, social-distancing allowing and then go on that longed-for holiday.
To prepare for retirement Lillian had cut her working hours, following advice from a doctor she worked with when the practice was at Lambgates before the move to Wesley Street.
His advice was to phase out retiring and not to suddenly stop working.
Lillian will miss her work friends, but when she left for the last time she took with her lots of reminders.
These included flowers and cards, even a rose bush for her garden which will be an ever-growing reminder.
Pictures by John Parkins