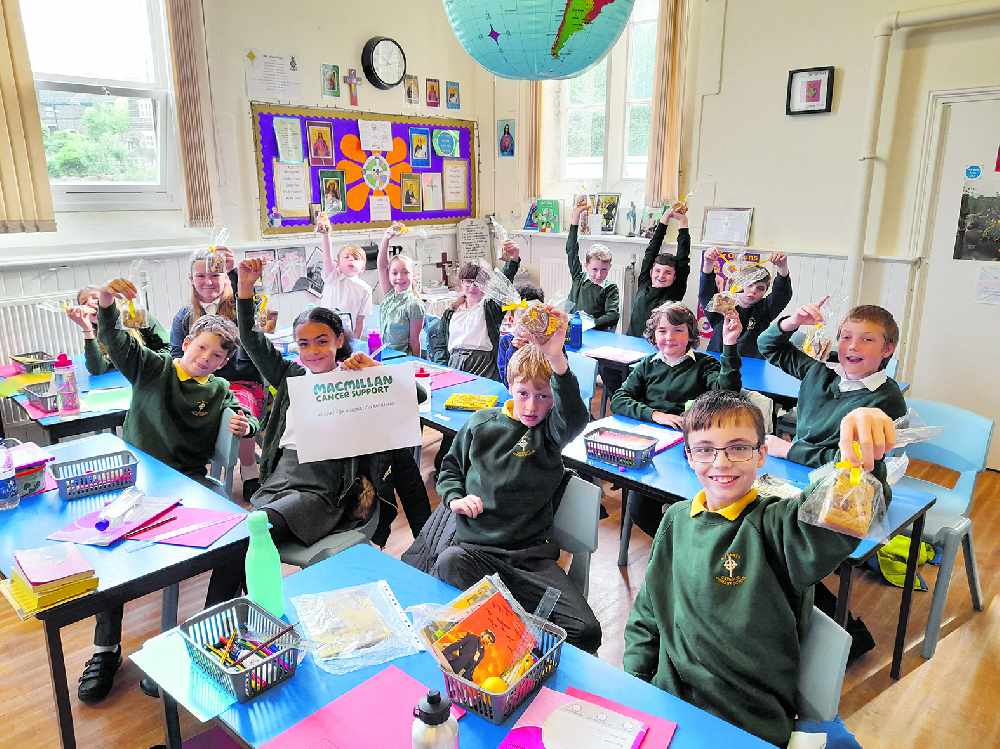 Pupils clearly enjoyed having a 'coffee morning without coffee' to raise money for Macmillan Cancer Support.
The Year 6 children from All Saints Catholic Primary School, Old Glossop, came up with the idea and want to do an event every two weeks, choosing a different charity every time.
Their teacher, Ben Steane, told the Chronicle: "They wanted to do something that would help people whilst staying safe.
"The first one raised over £30 (for Macmillan) which isn't bad considering there are only 15 in the class.
"I am so proud that they want to help those in need in the local community and it is all their ideas."
The delicious treats were Covid-safe and made by an ex-pupil of the school who has a small confectionery making business.