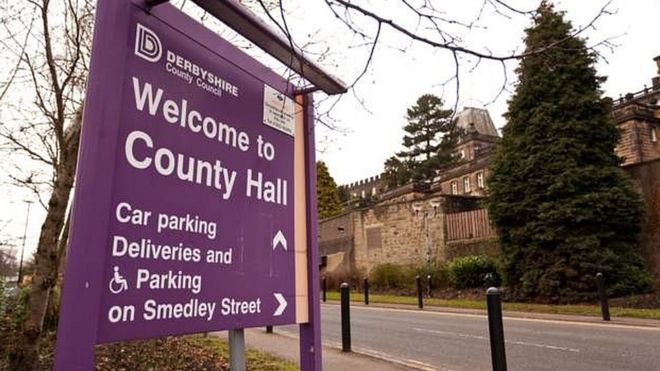 Proposals to set a target for Derbyshire to become carbon neutral by 2032 have been given the go-ahead.
In a meeting last Thursday, Cabinet members of Derbyshire County Council approved a new Carbon Reduction Plan, which details how the council will take action to reduce emissions from its own buildings, street lighting and fleet of vehicles in order to achieve pledges made by councillors in May to reduce carbon and take action on climate change.
They also approved the Environment and Climate Change Framework – a document which sets out how the council plans to work with other councils in Derbyshire to deliver on the 2015 Paris Agreement which the UK signed to help limit global warming.
And they asked officers to look at introducing a new grant scheme to support local communities to take action on climate change.
Councillors were also updated on the progress made since May on delivering the pledges made to reduce carbon and take action on carbon.
Actions include:
More than 300 energy audits carried out on businesses across the county, with more than 110 businesses accessing funding for low carbon projects resulting in 860 tonnes of carbon being saved
Reduced carbon emissions from the council's buildings by 48 per cent (when compared with 2010 levels)
Planning to install 39 fast and 11 rapid electric vehicle charge points in public areas across the county
Installed five dual electric vehicle charge points at council offices, and plans to buy electric vehicles for the council to use
Developed the commitment to minimise and eliminate single use plastics wherever possible.
Shared best practice with counterparts in China on coalfield regeneration and renovation to help reduce the impact of climate change.
Cllr Tony King, DCC's Cabinet Member for Economic Development and Regeneration, said: "Since pledging to take action on climate change earlier this year, Derbyshire has been at the sharp end of extreme weather events – and we need to be at the sharp end when it comes to policy making too."
He added: "We know that climate change is an important issue for many of our residents and I'm pleased to see that progress is being made on the pledges we made to take action and cut emissions.
"These two new documents are incredibly important in setting out how the council will take a strategic leadership role in bringing together partners across the county to tackle this issue.
"We want to take a leadership role and inspire other councils, businesses and the public to do all they can to make a difference and reduce their carbon footprint and we'll be looking into the potential for a new grant scheme which supports communities to do just that."