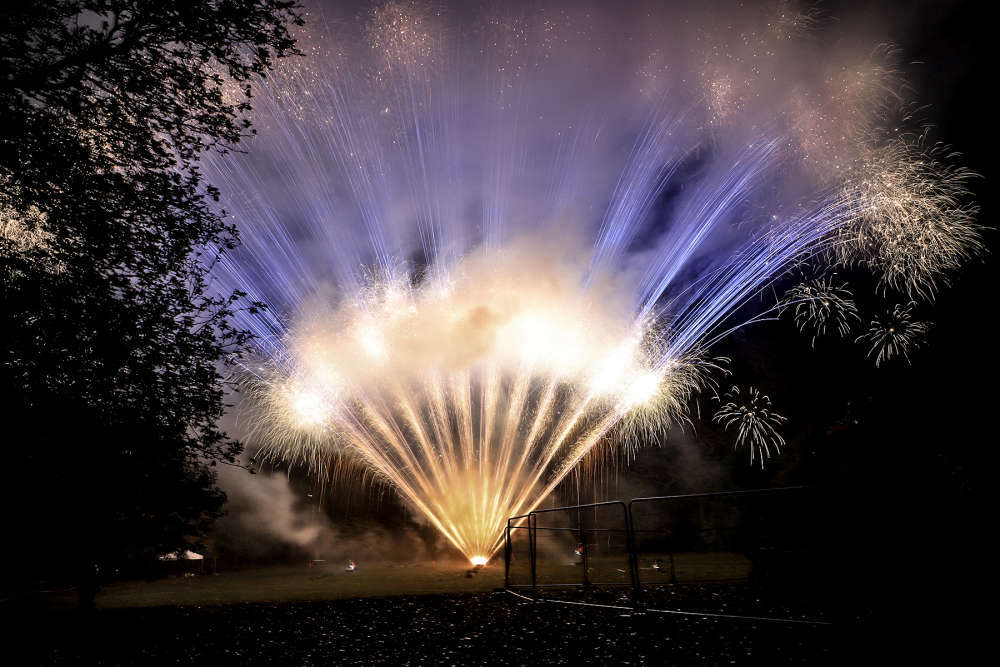 This annual celebration marks the thwarted gunpowder plot of 1605, a scheme aimed at detonating the House of Lords and King James I. Guy Fawkes, the central figure of the plot, lends his name to the occasion, which is why Bonfire Night is also known as Guy Fawkes Night.
Here are some prominent Bonfire Night events taking place in and around Tameside, Oldham and Glossop this year:
Oldham Council's Big Bang Bonfire is back for its 11th year on November 2 at Oldham Edge Playing Fields.
The bonfire is the largest event in the borough and will take place at Oldham Edge Playing Fields. The event starts at 5pm and is free to attend and open to all (A responsible adult must accompany children under 16 years old).
St Mary's Church Newton with Flowery Field
Pop along for lots of fun for the whole family in Newton on Friday, November 3, between 6-8 pm at Talbot Road, Hyde. There will be plenty of refreshments, including toffee apples, black peas, hot and cold drinks, corned beef hash, hot dogs and cake.
Cockfields Farm Fireworks Display
Cockfields Farm in Ashton-under-Lyne are hosting their first Bonfire night event on November 3 and 4. The low-key firework display is best suited for little children, who can also enjoy disco and food at the farm.
The 7th Stalybridge annual bonfire night will return this year on Saturday, November 4, from 6:30 pm, following a break last year. The fundraising event has free entry. It will take place at the Carrbrook Scouts Hut, Stalybridge.
Dukinfield Cricket Club's Annual Bonfire Event
This ticketed event will take place on November 4, from 5:30 pm onwards, at Clarendon Street, Dukinfield.
Denton St Lawrence Cricket Club
Denton St. Lawrence Cricket Club, Sycamore Park in Clayton Street are hosting the Bonfire Night Party on November 4. Gates are to open at 4:40 pm, with the children's fireworks display starting at 7 pm and the main fireworks to go up at 8:30 pm.
Aldwinians RUFC has arranged for a fun-filled evening for the whole family on Sunday, November 5, from 4 pm onwards at Audenshawe Park. The main Fireworks Display to go up at 7 pm.
Denton Golf Club's Annual Firework Spectacular is set to return on November 5. The packed event will include two firework displays, an enchanted castle with lights, DJ, music, dance performances, character shows, scavenger hunts and much more.
Glossop and District Round Table will host the biggest bonfire and fireworks display in the area to raise funds for the local community. The event, packed with funfair, food, fire breathers, and Tintwistle Band, will take place at Manor Park on November 4 from 4 pm onwards.
The family event is organised and run by a team of volunteers from Mirfield & District Round Table to raise money for local charities and good causes. The event consists of a funfair with food and drink stalls, a large bonfire built out of timber donated to us, and a 15-minute fireworks display and will take place at the Mirfield Showground on November 4 from 5 pm onwards.