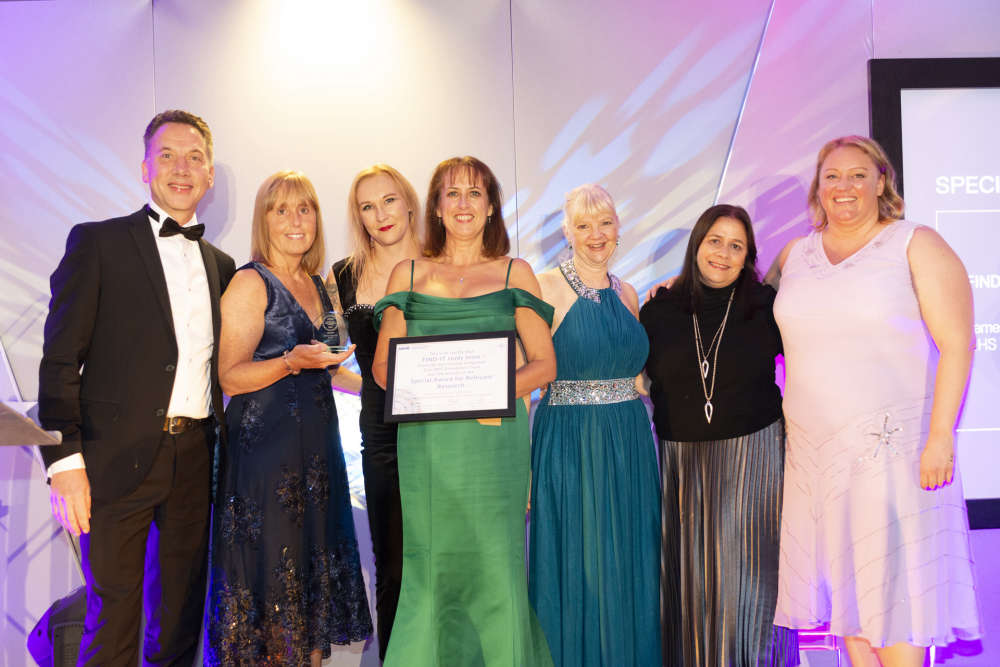 Pioneering research at Tameside Hospital into investigating the way diabetes is diagnosed has been recognised at the recent Greater Manchester Health and Care Research Awards.
The Research and Development team's FIND-IT study received the Special Award for Relevant Research, after 1,388 patients were screened for type 2 diabetes while attending the A&E department at Tameside and Glossop Integrated Care NHS Foundation Trust.
Results showed that 848 (61 per cent) had normal blood glucose levels, but 420 (30 per cent) were found to have pre-diabetes and 120 (nine per cent) were diagnosed with type 2 diabetes.
They were screened using a test which gives an indication of average blood sugar levels over the previous two to three months, and they were also asked to complete a questionnaire about their background, ethnicity and risk factors for diabetes such as being overweight or obese.
Based on the findings, experts believe that tens of thousands of new cases of type 2 diabetes and pre-diabetes - a serious condition where blood sugar levels are higher than normal but not high enough to be diagnosed as type 2 - could be diagnosed in A&E departments across the country every year.
Trust Chief Executive Karen James OBE warns that type 2 diabetes is a condition that can cause serious health problems if not treated. " Data from the charity Diabetes UK predicts more than 4.3 million people in the UK have diabetes, with 850,000 yet to be diagnosed. This important study will make a huge impact in the way hospitals recognise the signs and symptoms of diabetes in the future. We are so proud of the team for this pioneering work."