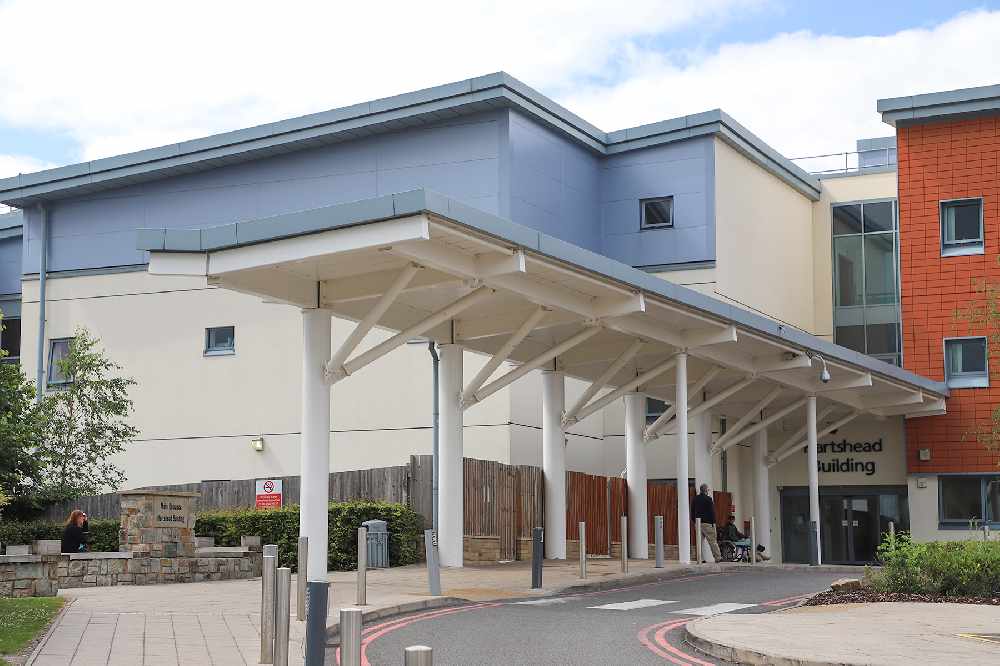 WELCOME: Tameside Hospital has received a new CT scanner.
A much-needed CT scanner has been delivered to Tameside Hospital.
The kind-hearted communities of Tameside and Glossop pulled together following an appeal which raised more than £150,000 through coffee mornings, concerts, fashion shows and a host of events organised by local schools, businesses and charities.
The Government has stepped in to provide the shortfall knowing how urgent the technology is needed. Covid cases have increased pressure on medical imaging in Tameside and Glossop by more than 20 per cent, making the need for the new CT scanner more vital than ever.
A delighted Karen James, Chief Executive of Tameside and Glossop Integrated Care NHS FT said it's a Red Letter Day for the Trust and the borough, but without the help of hundreds of local residents and the wonderful support of Quest Media Network it might never have happened.
She explained: "When we launched the Scanner Appeal campaign jointly in 2019 with Quest Media it was before the pandemic and our machines were already working at full capacity.
"So, with the added pressures of scanning Covid patients admitted to Intensive Care, and those with so-called Long Covid needing chest and lung scans to determine best treatment, the need became more and more urgent."
Civic Mayor of the Borough, Cllr Janet Cooper, who chose the Scanner Appeal as one of her official charities for the second year running, said she's thrilled by the delivery.
She said: "This year is already proving difficult for many local people, so it's wonderful to be able to enjoy such positive news.
"We know from the experts how important these machines can be in diagnosing and treating illnesses, and on behalf of everyone who has ever made a contribution I'd like to say a big heartfelt thank you.
"It means that my Appeal Fund will now focus on the three other good causes I have chosen, namely Friends of Tameside Young Carers, Cascade Baby Bundles and Tameside 4 Good and I would ask folk to help me raise badly needed funds for these worthwhile organisations."
Karen James added: "Since the onset of the pandemic, the role of chest imaging has evolved considerably.
"We know it can be the difference between prompt treatment and unnecessary delay.
"However, CT scanning is also vital in the prevention, detection and treatment of many illnesses and diseases.
"It's particularly well suited to quickly examine people who may have internal injuries from car accidents or other types of trauma, and is very important in the diagnosis of cancer and monitoring its treatment.
"It can be used to visualise nearly all parts of the body and is very important in planning the type of medical, surgical or cancer treatment required."