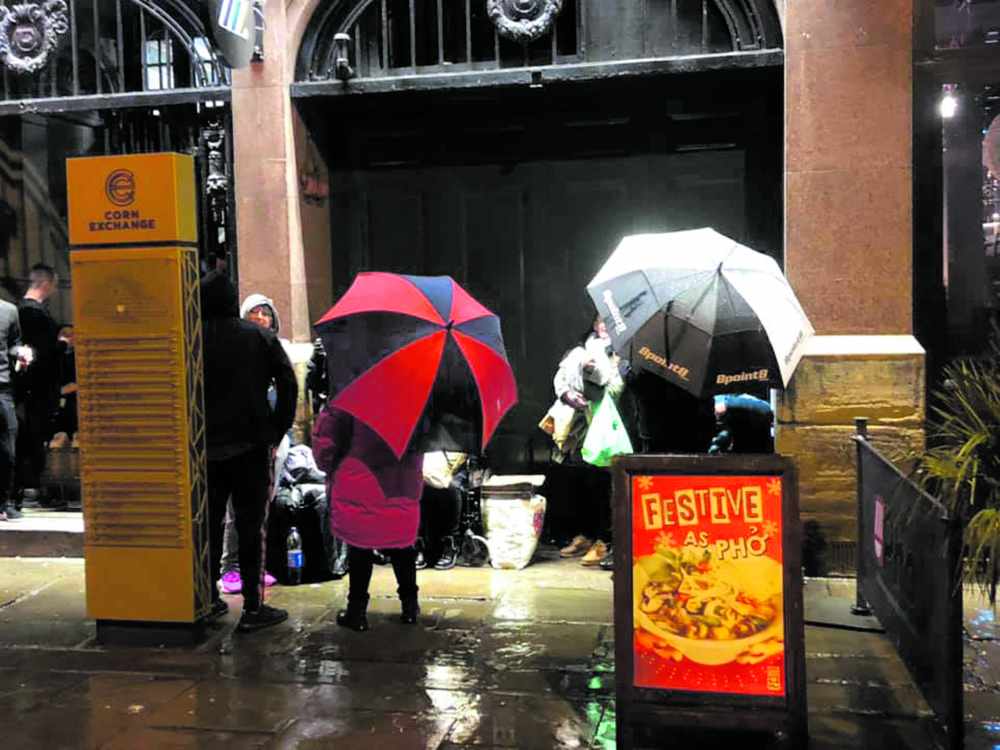 It was a wet, cold and windy night spent on the streets of Manchester for Glossop homeless initiative UNITY Outreach on Saturday, who took part in a world-wide 'Big Sleep Out.'
The event, which aims to shine a light on what homeless and displaced people are facing, saw more than 50,000 participants sleep out in freezing weather to raise money and swap their warm beds for the street.
The team of volunteers, led by Jolene Hampson and her sister Nichola Hampson-Shearer, go out supporting the homeless community within Manchester city centre every Tuesday night - armed with hot drinks, food, warm clothing and sanitary products.
"But they are about much more than just a sandwich," said Jolene. "We try and offer our support in lots of ways.
"Yes, we take out food for 100 homeless people and offer hot drinks, but we do also support in other ways - offering to attend medical appointments and council/housing appointments and provide pick-ups when people are released from jail and have no one to turn to."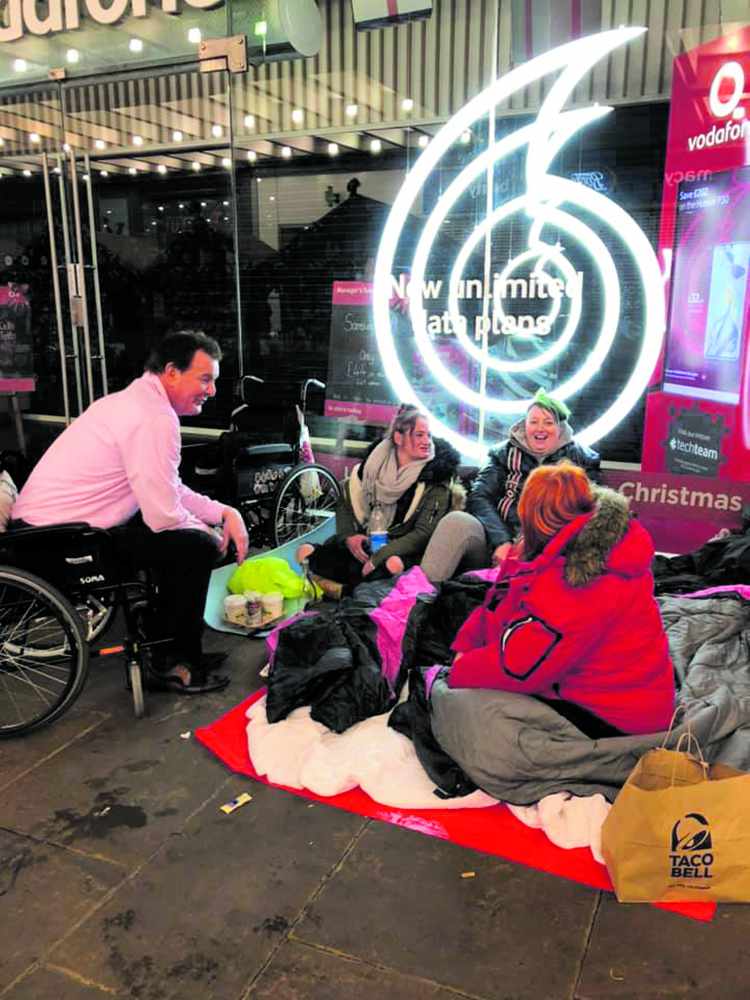 The team practises a no-judgement policy when it comes to who receives their help, following a number of comments from people in Manchester asking why the Outreach supports people who use drugs and drink.
"We don't cherry pick who we help - we pride ourselves on helping the ones who are very complex - be it drug or alcohol misuse or severe mental health problems," Jolene added.
"We were overjoyed to see some people we've helped join us for the night.
"These guys have grown to trust us and it meant a lot to us - some of these guys and girls don't engage with many people so we appreciate the tie they gave to us.
"Plus a lady and gentleman we helped into accommodation came along too, to show support."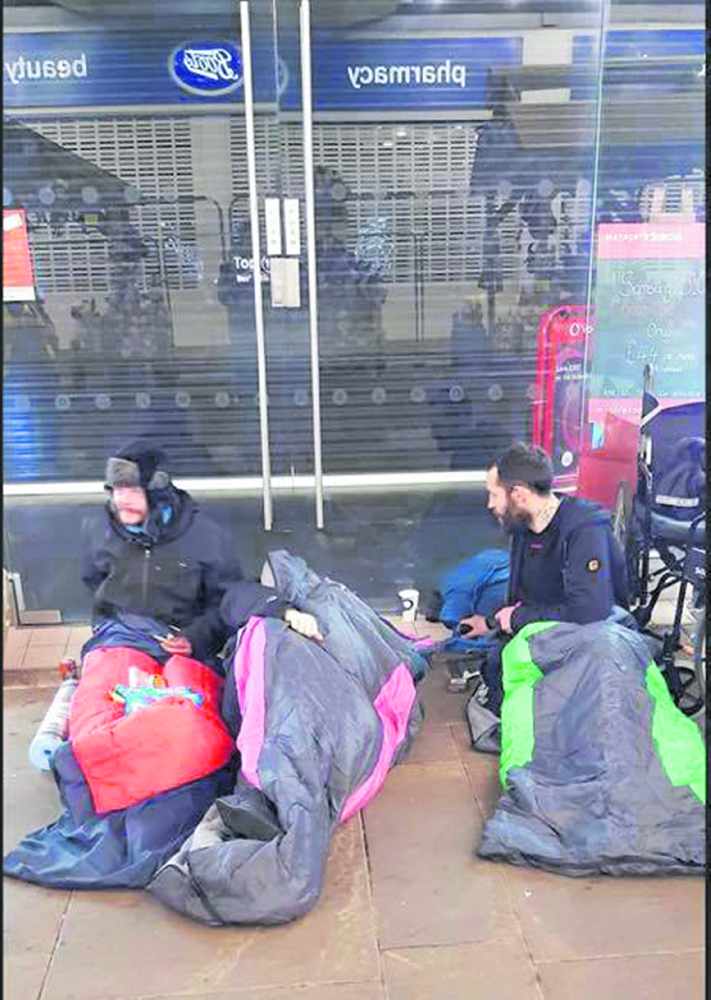 UNITY filmed parts of their experience and posted clips to their Facebook page, as they settled down in front of shopfronts in dropping temperatures and were routinely ignored by passers-by.
The aim of the sleep-out was to raise cash for the initiative itself, especially as the cold season closes in, to buy vital supplies for those they help.
"We are totally aware winter is near and we need to raise valuable funds to buy winter essentials," added Jolene.
"Sleeping bags don't come cheap but are an absolute lifeline for these guys - hats, gloves, handwarmers, camping mats, tents - these are a must to see these guys through till April at the very least."
Originally hoping to raise £1,000 for the cause, the team's efforts have almost doubled that amount thanks to generous donations.
If you'd like to donate to UNITY Outreach, visit their JustGiving page at www.justgiving.com/crowdfunding/jolene-hampson?utm
Images:
CITY SUPPORT: Members of Glossop UNITY Outreach with some of Manchester's homeless during Saturday's aid visit.