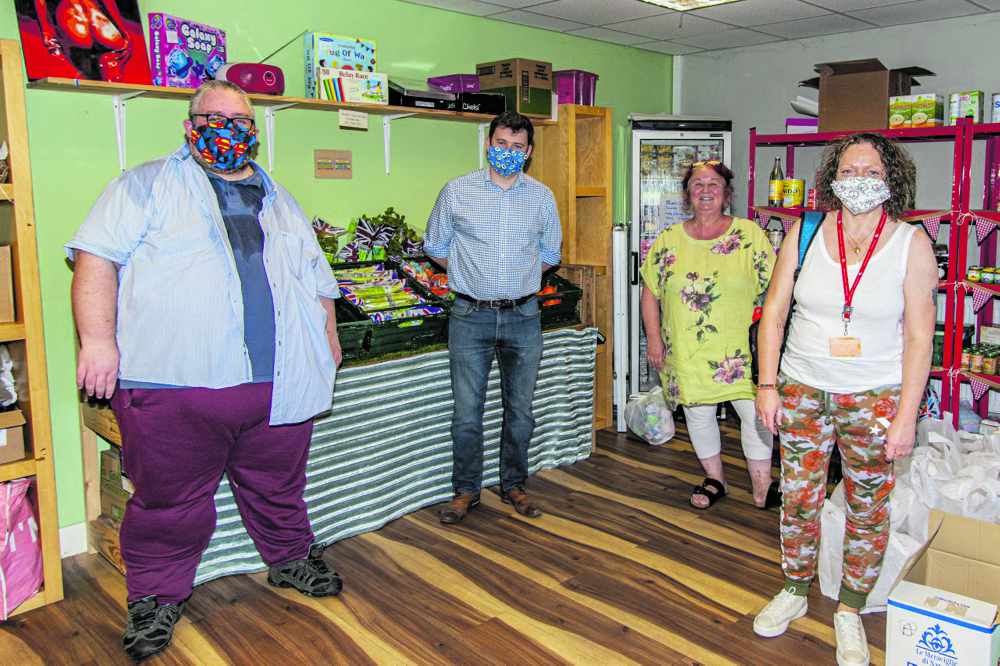 Robert Largan took a tour of the G52 base recently to see how the community-conscious group takes care of Gamesley.
The High Peak MP had already praised the mainly volunteer-led organisation in parliament.
Last week's visit was to see it in action and meet some of the people who make it tick.
Met by G52 co-ordinator Pat Javanaud, he heard about 'The Pantry' set up at the Winster Mews hub where members buy food a lot cheaper that it is sold in shops.
He was told about the hot meals cooked on site and delivered to those that need them. He also heard about the 'grab snack bags' children can pick up during holidays when there are no school meals and the 'auntie' scheme that helps people who just need someone to turn to in a crisis.
Mr Largan who also met Gamesley councillor and borough council leader Anthony Mckeown and county councillor Becki Woods, described the work done by the G52 team as 'brilliant.'
High Peak's MP enjoyed his visit to G52 to hear and see at first hand the part they play in helping people.
He said: "It was good to visit G52 on Gamesley to learn more about the brilliant work they do for local people."
Main image:
ON TOUR: High Peak MP Robert Largan has been busy while Parliament is in recess, visiting all points of his constituency to see people and places. Here he is at G52 with High Peak Borough Council leader Anthony Mckeown, Pat Javanaud and county councillor Becki Woods.